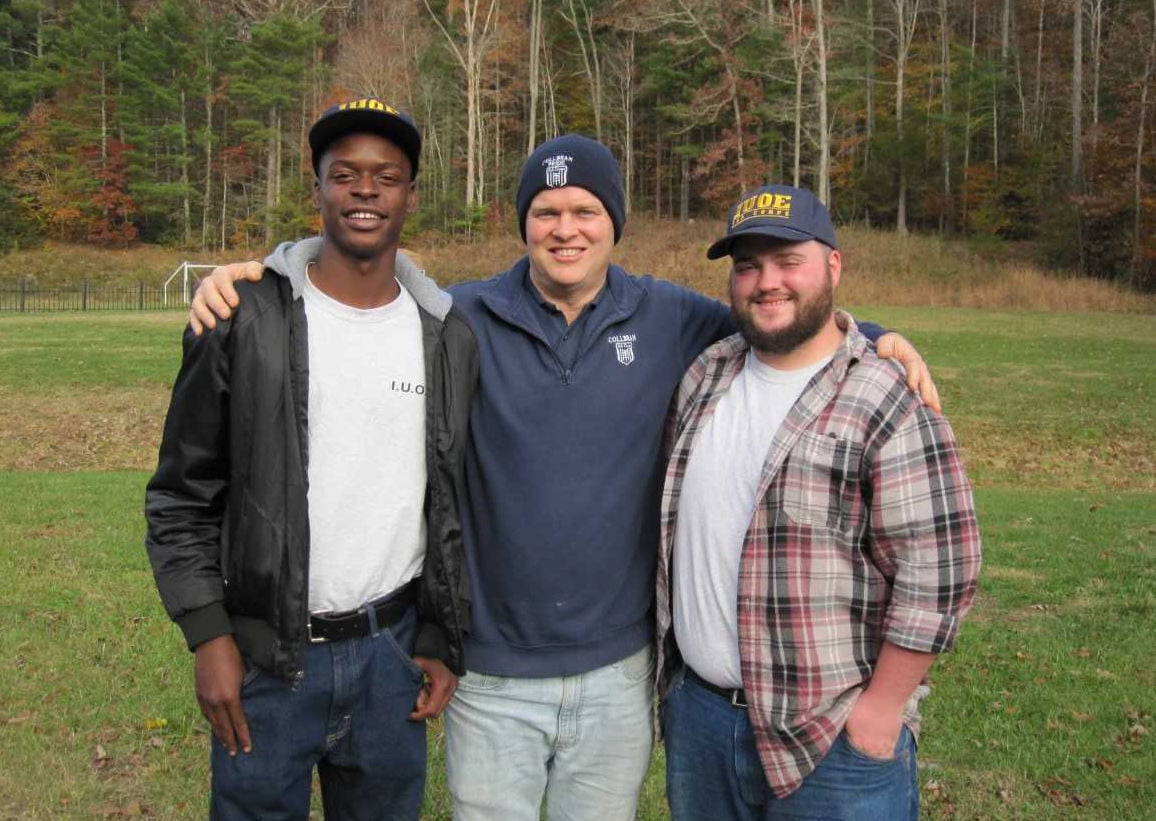 The first cohort of students has returned to Trapper Creek Job Corps since the center abruptly closed last spring due to the pandemic.
And last week, Bryan Wilson was named as the center's new director. He will report to Trapper Creek on March 15.
"I'm very excited about this new opportunity," Wilson said Friday. "Trapper Creek has had some great leadership and I'm looking forward to get there and continue that legacy."
Wilson follows Jesse Casterson, who accepted the newly created Forest Service position of Job Corps Realignment Coordinator last fall.
"Trapper is being looked as the tip of the spear…it's being looked as the model to follow," Casterson said shortly after stepping into his new job.
Gary Mitchell, Trapper Creek Job Corps' acting vocational development specialist, said the first 18 students brought back were working their way through the program when the center closed last spring.
"It was the day before St. Patrick's Day, March 16, when we received the message that we were going to have to shut the doors and send everyone home," Mitchell said. "We brought everyone into the gym and when we made the announcement, you could just feel the energy drain. Some students were crying. They didn't have a place to go."
The first 18 male students will spend 14 days in isolation to ensure they aren't carrying the coronavirus. The next cohort will be females. Round three will see another 18 males back at the center.
"We're focused right now on bringing back a lot of our leaders," Mitchell said. "We want to get a good culture in place before we start bringing in new students...We're trying to get back the students we had before we start bringing in new ones."
At this point, Mitchell said it's not clear how many students will be brought into the center.
COVID-19 protocols will be in place. Mitchell said Trapper Creek staff should be included in the third phase of the planned vaccine rollout.
The center's staff has been retained through the facility shut-down and worked to keep the educational piece moving forward with the students who were displaced last spring.
Job Corps has been through a challenging period in its history, starting in 2019 with a Trump Administration decision to transfer the 16 Job Corps Civilian Conservation Centers from the USDA Forest Service to U.S. Labor Department and then to privitization. Trapper Creek is a CCC.
Wilson joined Casterson to travel to Washington D.C. to explain the importance of the program to federal officials. That decision was rescinded.
Wilson has been director of the Angell Job Corps Civilian Conservation Center in Yachats, Oregon for the last two years. He is currently serving a detail as a district ranger on the Umpqua National Forest. Wilson has 15 years of experience with Job Corps.
"Trapper Creek is a very respected, highly sought-after center," Wilson said. "I'm just very humbled and grateful for the opportunity to be selected for that role. Trapper Creek is going to be looked at as the exemplary Civilian Conservation Center in regards to performance measures, staff culture, and integration with the National Forest Service. I'm excited to step into that realm."
Wilson said he was happy to see students coming back to the Job Corps centers.
"It's been very challenging working through this pandemic," he said. "We've had a couple of extremely tough years with the proposed shutdown…fires, civil unrest and the pandemic. We're tough though. We're going to come out stronger than what we went in. We know that Job Corps is a program that changes lives."