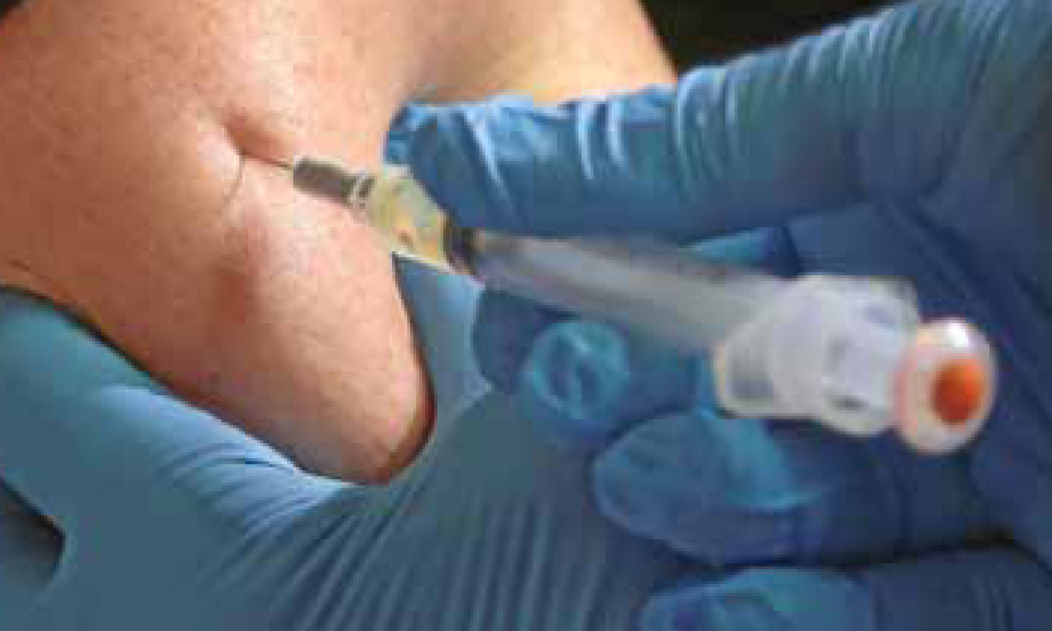 Construction is underway on $100 million expansion to the Hamilton GlaxoSmithKline facility that will increase the production capacity of the key components of an enhancement system used in several of the company's vaccines, including products that help prevent malaria and shingles.
The construction project is expected to be completed in 2022. Work began on the project a few months ago.
The site expansion is expected to add a combination of temporary construction and contracting jobs during the construction phase, with permanent positions, including scientists, engineers and manufacturing professionals to follow.
The GSK site currently employs about 200 people. The number of new jobs the expansion will bring has not yet been released.
The company expects a growing demand for the adjuvant system manufactured in Hamilton that is used in several vaccines the company has developed. An adjuvant boosts a vaccine's protection.
The company's shingle vaccine, Shingrix, was approved by the U.S. Food and Drug Administration in October 2017 and was made available to the public a month later. More than 8.5 million doses have been distributed as of Dec. 31, 2018.
This year, a GSK vaccine for malaria will be administered to about 360,000 children in three African countries as part of a large-scale pilot project, said the World Health Organization Tuesday.
Thirty years in the making, the RTS,S — also called Mosquirix — vaccine is the first and, to date, the only vaccine that's been effective in significantly reducing malaria cases.
Malaria remains one of the world's leading killers, claiming the life of one child every 2 minutes, according to the World Health Organization. Most of the deaths are in Africa, where more than 250,000 children die from the disease every year.
The vaccine was invented, developed and manufactured at GSK Biological Labs in Belguim in the late 1980s and initially tested on volunteers in the United States, according to information provided to the Ravalli Republic in 2011. It uses an adjuvant to increase its effectiveness called MPL, which is manufactured at the GSK Biologicals facility in Hamilton.
"For more than a decade, our Hamilton facility has supported GSK's adjuvant system development program," said Jack Bailey, president, U.S. Pharmaceuticals, GSK. "By expanding the adjuvant system production capabilities in Hamilton, we will continue to deliver long-term and sustainable supply for key vaccines, including Shingrix."
The U.S. Department of Health and Human Services Centers for Disease Control and Prevention recommends that people over the age of 50 receive the Shingrix vaccine.
"Shingles is a painful rash illness, which sometimes leads to long-term nerve pain," said a CDC brochure. "A shingles vaccine called Shingrix is the best way to protect yourself against shingles."
About one in three people in the United States develop shingles during their lifetime. People who had a bout of chicken pox — which is about 99% of Americans born before 1980 — are at risk for shingles. About one in 10 people who get shingles develop nerve pain that lasts for months or years after the rash goes away.
Hamilton is one of nine GSK manufacturing sites in the United States, and 86 sites globally, that produce a variety of prescription medicines, vaccines and consumer health care products.
The Hamilton site was founded in 1981 by Drs. Edgar Ribi, John Cantrell, Steven Schwartzman and Reno Parker as Ribi ImmunoChem Research Inc. Corixa Corp. purchased Ribi's company in 1999 and six years later, Corixa sold to GSK.
GSK added a $137 million, 130,000-square-foot expansion to its production facility in 2006.
"Thanks to the bipartisan support of Gov. Steve Bullock and the congressional delegation — Sens. Jon Tester and Steve Daines, and Rep. Greg Gianforte — Montana is emerging as a hub for the biotechnology industry," said Bailey. "GSK is grateful for their leadership and the opportunity they have given us to create new jobs and expand our footprint in the state."
Get local news delivered to your inbox!
Subscribe to our Daily Headlines newsletter.