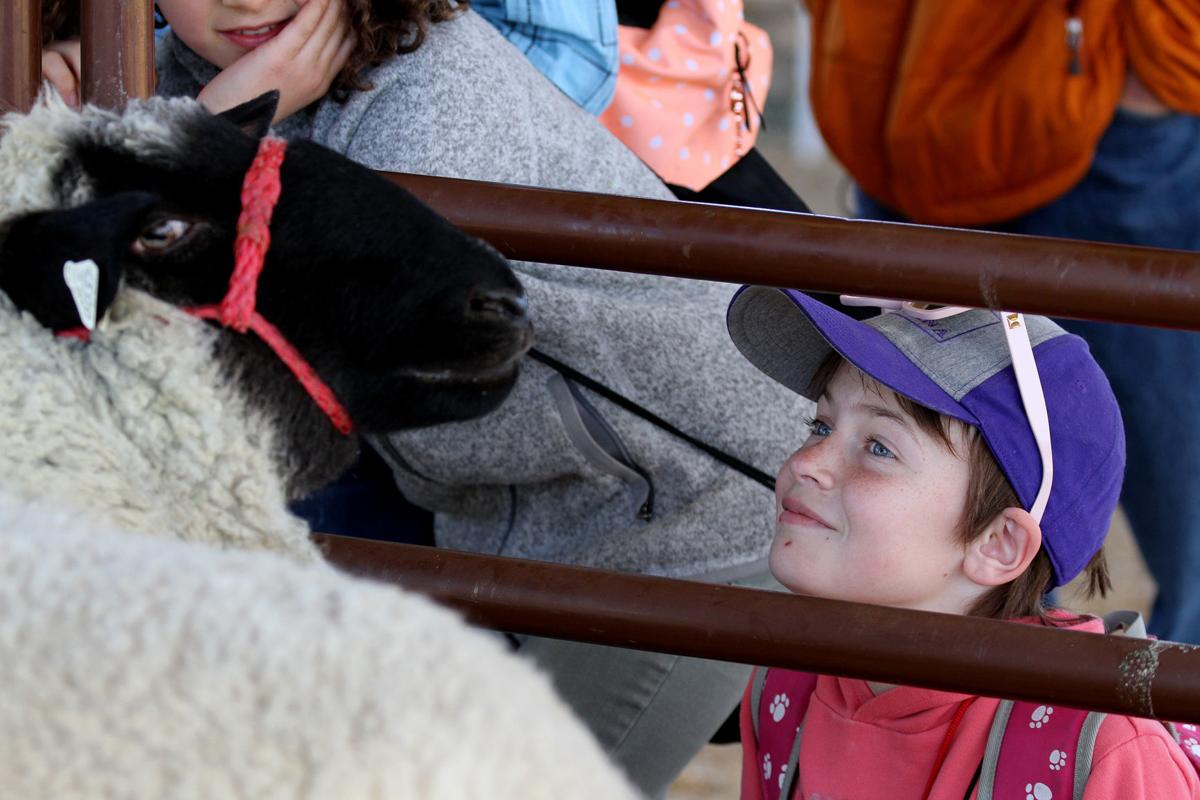 The Ravalli County Fairgrounds was unusually quiet for the first Friday in May.
About this time every year, local farmers, ranchers and FFA students gather to give the valley's fourth-graders some firsthand information on the origin of the food they eat.
The Fourth Grade Farm Fair has become a tradition for both young and old.
"My students started talking about at the beginning of the year," said Stevensville High School's Agricultural Education teacher and FFA advisor Josette Hackett. "It's their favorite day of the year. They were picking the stations they would do. They were pretty excited about it all."
Many remembered the day as their favorite school field trip ever.
Colleen Meyer's husband, Jay, started the tradition 28 years ago while teaching ag education in Stevensville. This year, with schools shut down due to the novel coronavirus pandemic, it appeared that streak was about to end.
"When the planning committee realized that it wasn't going to happen this year, everyone was pretty distressed," Meyer said.
In looking for resources to teach her own classes online, Hackett had discovered a digital book creation program that she thought might work to create a virtual farm fair that Bitterroot Valley teachers could offer their fourth-graders as an alternative this year.
Hackett and Stevensville FFA members went to work. Drawing from "National Agriculture in the Classroom" resources, they put together a Farm Fair e-book with stations that included wheat and flour, dairy and ice cream, branding, beef, sheep, pigs, horses, chickens, beekeeping, apple production and farm safety.
With a fifth-grader at home who has been going to the farm fair since he was old enough to walk, Hackett ran all the information by her son, Teagan.
"We even found a video on how to make ice cream in bags," she said. "That might be something that some parents will want to do with their kids. And we found a document with all the brands in Ravalli County. There's hours of video that hopefully kids will click on and learn a little about agriculture."
Meyer said the manager at Super 1, Rich Luedtke, replicated the farm fair workbook and made it available at the Stevensville store.
"It's a wonderful resource," Meyer said. "It's illustrated by Sally Johnson in Stevensville. It represents many of the farm fair stations in cartoon fashion.
"We appreciate that they will be able to learn about all the different aspects that are offered by the farm fair even if they weren't actually able to attend," she said. "I hope that it will be fun online education piece for them."
Hackett said there is a lot of public interest in home food production.
"I think that a lot of people are starting gardens who have never gardened before," she said. "I think there are a lot of chicken coops that are built. People are realizing that agriculture is the reason that everyone gets to do what they want to do. If we don't do our job, then no else can do theirs. You can't be a software engineer if you don't have food."
Get local news delivered to your inbox!
Subscribe to our Daily Headlines newsletter.