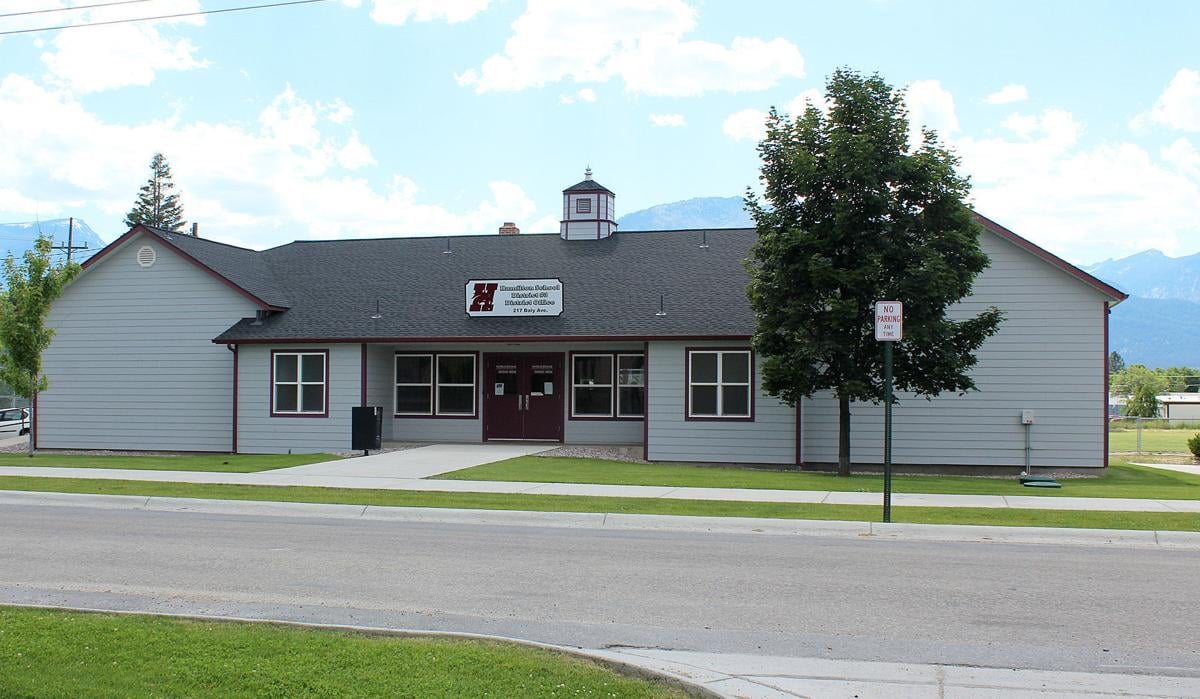 The first day of school for Hamilton School District students has been delayed until Sept. 8, and masks will be required for students in grades 5-12.
Details on when and where masks will be required, how classrooms will look (including size), the length of school days, athletic competitions and activities are still being planned, according to Justine Stewart, public information officer.
"We realize there are many questions and we are working to provide answers," Stewart said. "An updated school calendar is posted on the school's website (hsd3.org)."
Stewart said the delay to the start to the school year will give teachers and staff more time to prepare for the school year and implement new protocols to prevent the spread of the coronavirus.
At this week's school board meeting, trustees changed the calendar to start later, shortened the spring break by three days, and set the last day of school for June 10 — if all goes as planned.
The 2019-2020 school year was disrupted by COVID-19 with school closures ordered by Montana Gov. Steve Bullock on March 16, and classes moving online.
At the July 28 meeting, Hamilton Superintendent Tom Korst said teachers take pride in their work.
"I realized today that there is a great deal of pride in what teachers do," he said. "When they are looking at what they have to do it is highly frustrating because they can't do their best. They know that and are struggling."
Korst said there have been social and emotional impacts on students as well.
"Their lives have been completely altered," he said. "They don't have the support systems they have had in the past."
As for the mask and other requirements, Korst said he talked with different school districts and infectious disease specialists and believes Hamilton Schools will need to be "requiring face coverings for staff and students fifth grade and up, when distancing is not possible. I am trying to find every way to have 6 feet of distancing so we can relax some of those requirements. But, when we can't, I can't honestly look at you and say, 'The kids are going to be fine, the teachers are going to be fine.' I wish I could."
He said the school is overseeing 1,500 students and 200 staff and their health affects the health of community members.
Stewart said there may be more adjustments to the "face mask issues," perhaps requiring them for younger grades as well.
In other school business, Washington Primary School has made the move to Daly Elementary School.
The Washington School building is now the Washington Early Learning Center with two early kindergarten classes (traditional kindergarten for 4 and 5 year olds), for proficiency-based learning. It also has the district's Transformational Learning Program for students who want to continue to learn at home while staying connected to the district in a learn-at-your-own-pace opportunity. In the future it may also house the HSD3 Alternative High School.
Hamilton Schools will follow the Montana High School Association (MHSA) guidelines for fall sports.
"We're moving ahead with sports, but I don't know what games are going to look like, or what spectators will look like," Stewart said. "We've given our principals and athletic director a timeline to get those things figured out and they are working on that right now."
Korst said that by Aug. 3 he hopes to have a schedule for each building, what educational platforms the school will have and what safety protocols will be in place.
In his letter to the community on July 23, Korst said that the school is "planning on reopening every day with every student this fall."
"Reopening will take some creativity and commitment to safety," he said. "Each building and department are meeting multiple times a week to ensure that students, staff, and community members will be safe upon reopening."
Korst said that many options are being considered, including a remote learning option.
"If students choose a remote option, they are eligible to participate in extracurricular activities, earn high school credit, are eligible for multiple scholarships, and will be provided with technical support by a qualified educator," he said.
Stewart said the school is working towards reducing the size of classes but it depends on how many students choose online learning.
"We are going to make them commit to nine weeks if they choose online," she said. "We don't want them bouncing back and forth because that messes up social distancing."
Stewart said on Wednesday she heard from the Health Department that even with face masks or plastic dividers, "if one kid in that classroom has it (COVID-19), that whole classroom could potentially be quarantined."
The Hamilton School District's Summer Meals Program ends on Thursday, Aug. 13, with meals for two days. It will resume when school starts.
Food Service Staff is "going to take that break in between to clean, revamp and then it will proceed how it did in the fall with services on site. For those who will remain offsite we'll provide what we did last semester," Stewart said. "They've been working nonstop, so it gives them time to regroup a little bit."
The next Hamilton School Board meeting will be at 6:30 p.m. on Aug. 3 with a link to watch it online.
Get local news delivered to your inbox!
Subscribe to our Daily Headlines newsletter.