The Ravalli Republic will publish question and answer profiles of school board trustees in the newspaper. All of the profiles will be available online at www.ravallirepublic.com
The Victor School Election will be by mail ballot. All ballots must be received in the Ravalli County Election office, 215 S 4th St, Suite C, by 8 p.m. on May 7. Election Administrator Regina Plettenberg recommends mailing completed ballots by Thursday, May 2.
Victor School District has two trustee positions open for three-year terms. Trustee candidates are Tommy Dobberstein, Ron Marshall, Roy D. Perry (incumbent), Paul Rosen (incumbent), Jack R. Varner and Ron Wirth.
Roy D. Perry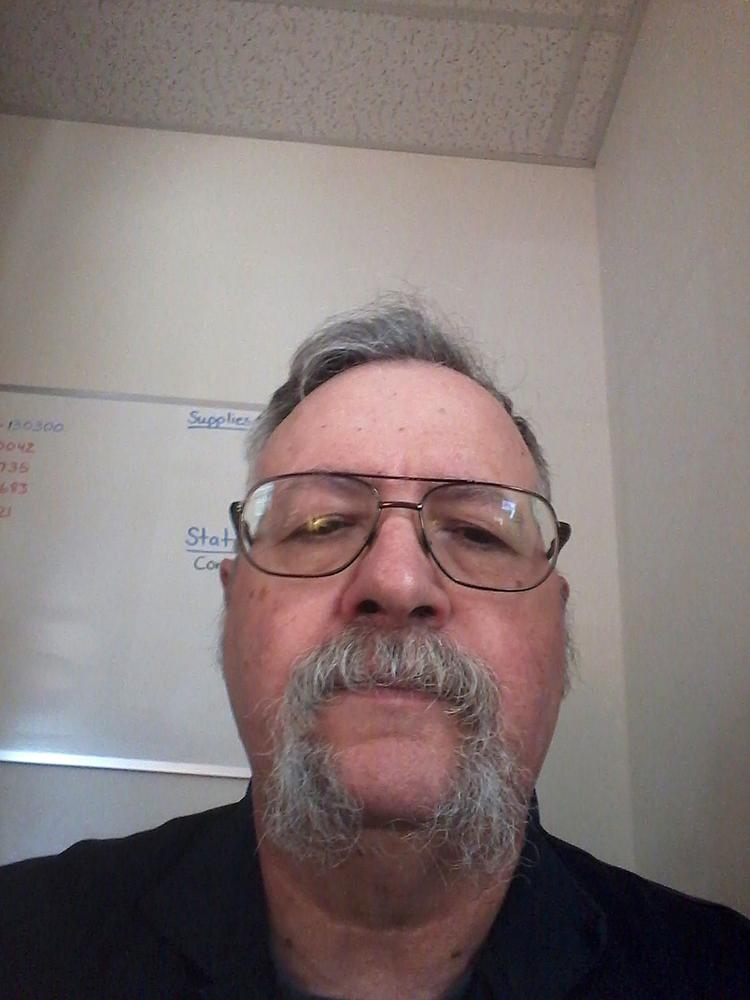 1. Why are you running for trustee?
I am running for school board trustee because I care about the education of our students.
2. Why are you qualified?
I have been on the school board in Victor for nine years and have two daughters presently enrolled there.
3. What major challenge is Victor School facing?
The biggest challenge the school is facing is the decreasing budget. Victor has been very frugal with money and is still struggling. We are looking to run another mill levy to try and alleviate this issue.
Paul Rossen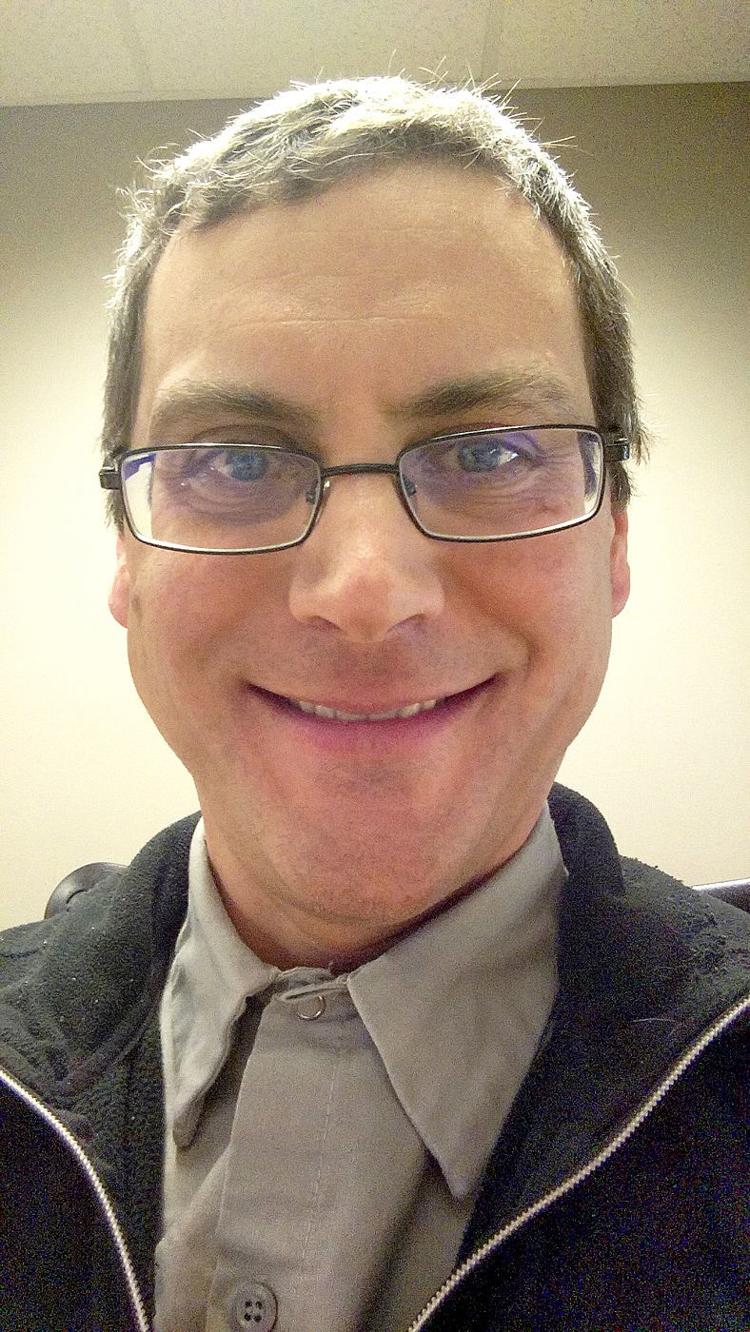 Age 49. Born in Pennsylvania in 1969. Bachelor of Arts in philosophy Penn State 1992. Moved to Montana to attend graduate school at UM. Master of Science in environmental studies 1996. Started at the Good Food Store in Missoula, in 1997; produce manager for the last 21 years. My wife and I have raised our family in Victor for 22 years. We are proud parents of a Victor High School sophomore, as well as two distinguished VHS graduates. I am the past president and current treasurer of Congregation Har Shalom, in Missoula. I have been the Race Director of Sweathouse Half-Marathon for three years. Avid runner, Tai Chi enthusiast and musician.
1. Why are you running for trustee?
I have served on the Victor School District Board of Trustees for six years and as chair for three years. I would like the opportunity to continue to serve the Victor School community. I am proud to say that I do not have a personal agenda that I seek to force through as a board member — rather, I am interested in good organizational functioning. It is important to have a collaborative relationship with the administration so that everyone in the school — students, faculty, staff and administration, have the opportunity to achieve their best. That can only happen when we foster an environment of teamwork. We are a small community and a small school — that allows us to be flexible and allows students to meet their individual goals. Seeing kids from our little school make big achievements, whether in the classroom, in FFA, on the football field, or in higher education, has been the most rewarding aspect of my involvement with the school. I plan to keep the focus on the kids.
2. Why are you qualified?
I have been a member of the Board of Trustees for six years. I have seen multiple changes of administrative personnel and faculty. I have participated in negotiations with the teacher's union. I have experience reviewing budgets and audits and in scrutinizing our monthly expenditures. Throughout all this I have understood my role to be the public's representative, ensuring accountability from the school administration. The board also needs to ensure that school policy is in line with recommendations from the Office of Public Instruction. Partly because of my involvement in other organizations, I believe the role of a board member is to help the organization make the best choice in whatever decision it faces. Ultimately, I believe in the values of lifelong learning, of teaching, and of service. And I have a demonstrated track record of leadership as a school board member.
3. What major challenge is Victor School facing?
Funding. Victor School has the lowest level of funding of any non-reservation Class C school in the state. As a C school in close proximity to 3 class A school districts, we are liable to lose some students to neighboring schools: this also can also affect our average enrollment, and so, our funding from the state. Our expenditure on health care for employees has increased tens of thousands of dollars just in the last 6 years out of a total budget of approximately 2.2 million. The school administration has made great efforts in stretching labor dollars. But if health care costs continue to run so far above the rate of inflation, we will eventually reach a budgetary wall.
Jack Varner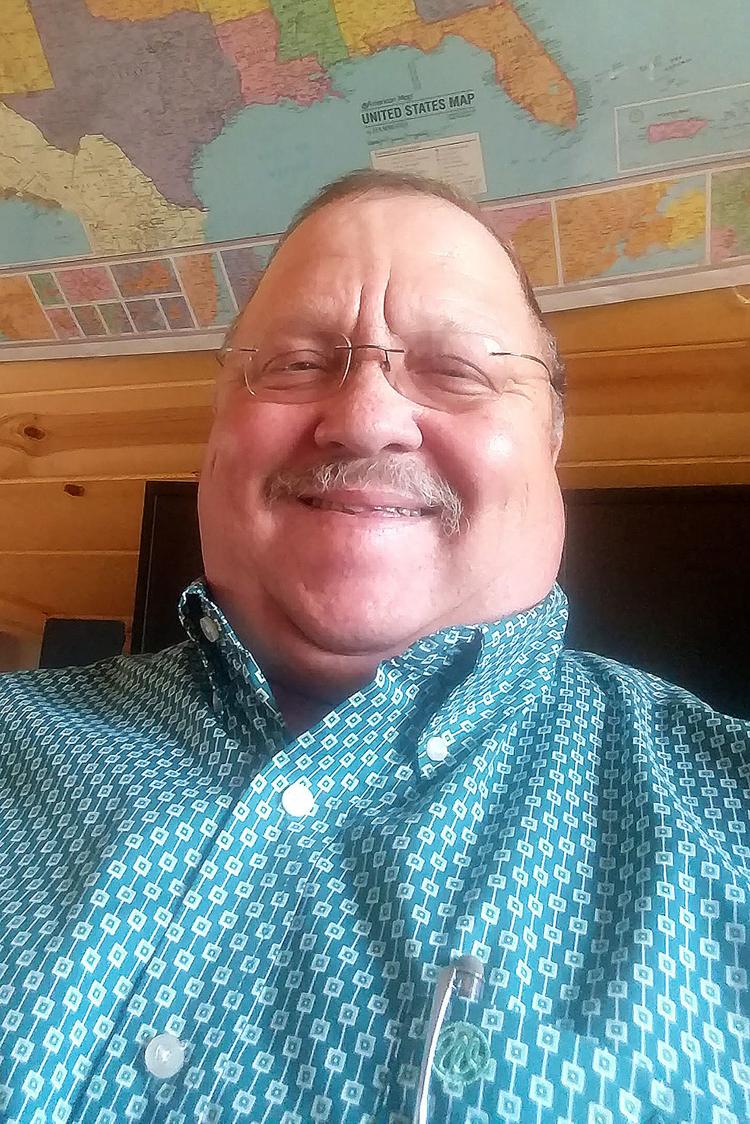 Age 56, Transport Specialist/Heavy Haul. I graduated in 1981 from Victor High School. I have two kids, one who graduated from Victor last year and one that is a freshman this year. Both my parents graduated from Victor in 1957 and 1960 as well. I also had a grandmother and a grandfather who taught school in Victor in the 60s and 70s.
I work with international project logistics as a coordinator, which I do all my work from home. I also spend every minute I can at the school. Just trying to be there for any support I can give. Whether it be for all sports or just to mingle with kids to help them build a positive attitude … If I didn't have to work, I would be a full time volunteer at the school.
1. Why are you running for trustee?
I am running for a trustee position for several reasons. My goal is to help acquire some free government grants that are available to improve the Victor School K-12. With research I have found there is money available for building maintenance as well as many other improvements. From educational tools all the way to sports equipment.
2. Why are you qualified?
I feel my interest in bettering the school in every way along with having a son currently attending Victor school qualifies me for the position. I plan to put a lot of energy into clearing up the debt the school carries along with improving maintenance.
3. What major challenge is Victor School facing?
Leaky roofs on a school should never be an issue. But because of having to cut corners the last few years, this is something we are dealing with. Along with trying to run a school with no money in the budget. There is no reason any school anywhere should ever be going in the hole a little deeper every year, when there is help available.
Ron Wirth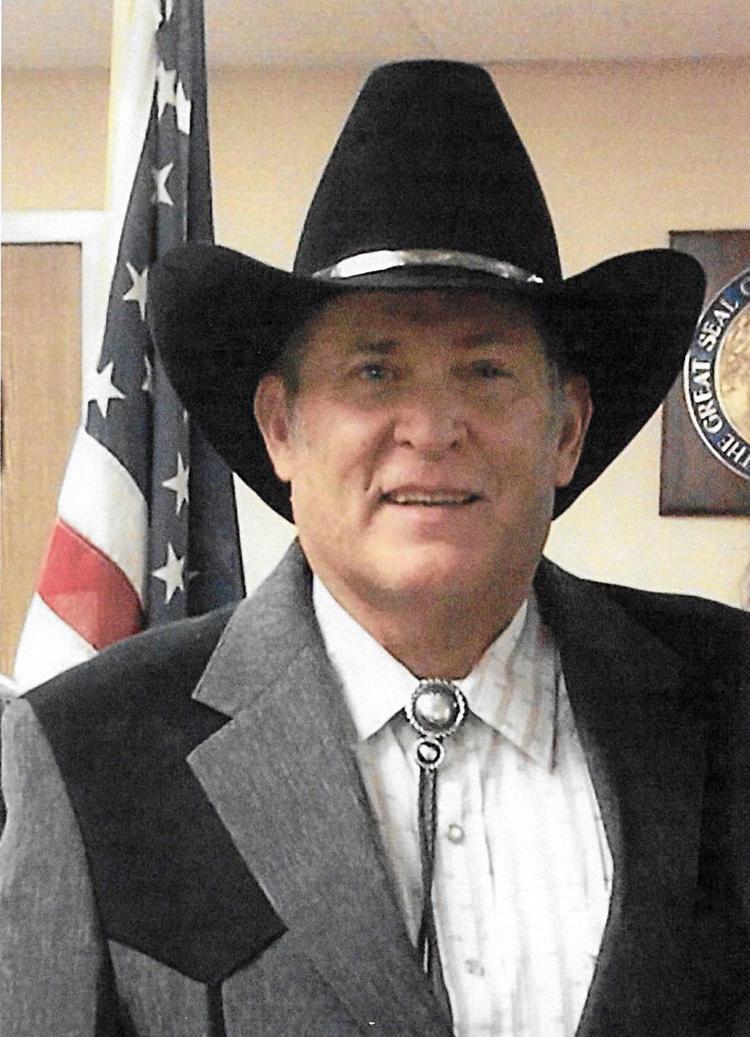 I am 69 years young, retired and I'm running for the Victor School Board to do all that I can to promote the best quality education possible for our Victor students.
1. Why are you running for trustee?
I bring a fresh perspective and want to partner with students in guiding them to rewarding career paths, whether that involves college or trade schools to achieve their goals. Those students who wish to attend a college or university should be coached in all that is necessary to be admitted into those institutions, and should be given all information possible to help with all available scholarships as well as alternative funding. The trades also have great opportunities and have many jobs that need filling, but require skills that may be obtained through apprenticeship programs as well as trade schools. We must prepare our students at every level to enter the world with the best knowledge and skills possible to succeed. Partnering with students at all grade levels is the key to success.
2. Why are you qualified?
I currently sit on multiple public as well as some private boards here in Ravalli County, including the planning board, and the open lands board, and this experience as well as a long career in the private sector in running businesses, including many years in farm management, agricultural consulting and construction have provided a well-rounded skill set valuable to this position. In addition, I was involved as an officer in the Agricultural Production Consultant's Association with teachers and students in the classroom with a highly successful program to provide hands-on food production courses. While these skill sets bring much to the  school board, they are all dwarfed by my passion to help all students be the best they can be with the partnering and support of all of the Board and all of the staff.
3. What major challenge Victor School facing?
The Victor Schools have many of the same challenges that all other schools have, which include the need to keep up with the rapid advances in the information and technology sector, and the training that is needed to keep all of the teachers and staff abreast of it all and to pass it on in the most effective manner. Additionally, as enrollment size increases and facilities age, there are challenges to providing more with limited budgets. These challenges have long existed, and to be successful, thinking outside the box with fresh eyes and perspectives are needed to not only survive, but to excel, and I am one who can do that.
Ron Marshall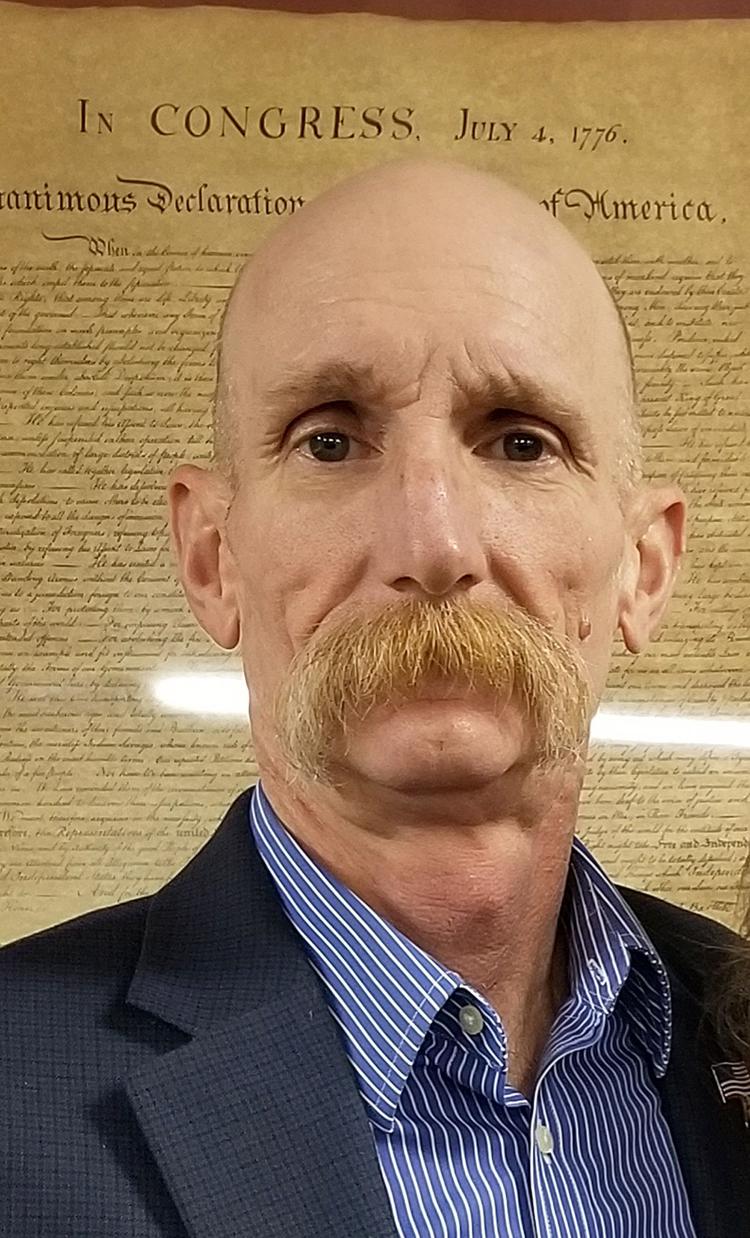 I am 56 years old, live in Victor, married with two children and two grandchildren. Veteran of the U.S. Army Infantry and a business owner.
1. Why are you running for trustee?
I am running for trustee for the Victor school district because the current climate of education and the cost of that education effects everyone from the students to the residents of our community. We should be looking at what is best for students education to help them be successful in their future whether that includes collage, technical school or joining the workforce and learning a trade.
We need to mindful of the cost of this education. Is the money that the school system is receiving being spent on the right programs? Residents can not be expected to make up budget shortfalls created by misuse of funds. A lot of residents of this district cannot afford a tax increase no matter how small it appears to be. As a business owner you must be vigilant of expenditures vs quality. If we are spending taxpayer money on the right programs or not.
Is the quality of learning equal to the cost?
Ron Marshall did not answer the remaining questions.
Tommy Dobberstein graduated from Victor High School in 1974. He worked various jobs for a couple of years and married his wife Angie in 1978. They have two children, both of whom graduated from Victor, and three grandchildren, the youngest is currently enrolled in Victor School.
Dobberstein holds a Bachelors of Music Education from the University of Montana and spent 25 years as the music teacher for Victor Schools. He retired last year and continues to run the family ranch South of Victor.
I have always believed in volunteering for the community you live in. I spent six years previous to becoming an educator on the Victor School Board, 28 years on our Volunteer Fire Department, coached junior high football and am a member of the Victor Heritage Museum.
I have previous experience on the board. I spent 10 years as the Chief of the Fire Department so I am familiar with budgeting. I have 25 years of successful teaching experience where I have been asked to give presentations at state and national conferences on how to establish and maintain successful music programs in small schools. I served three years on the Montana High School Associations Music Committee representing all Class C schools in the state of Montana. This past year I was the recipient of the NFSHS Outstanding Music Educator Award for the State of Montana. I think my diverse background would be beneficial to our district.
What is the major challenge facing the Victor School District?
Currently it is our declining enrollment, which is resulting in a drop in state funds. This is making it extremely difficult to operate the school and is hurting the quality of education that we are able to provide for our students.