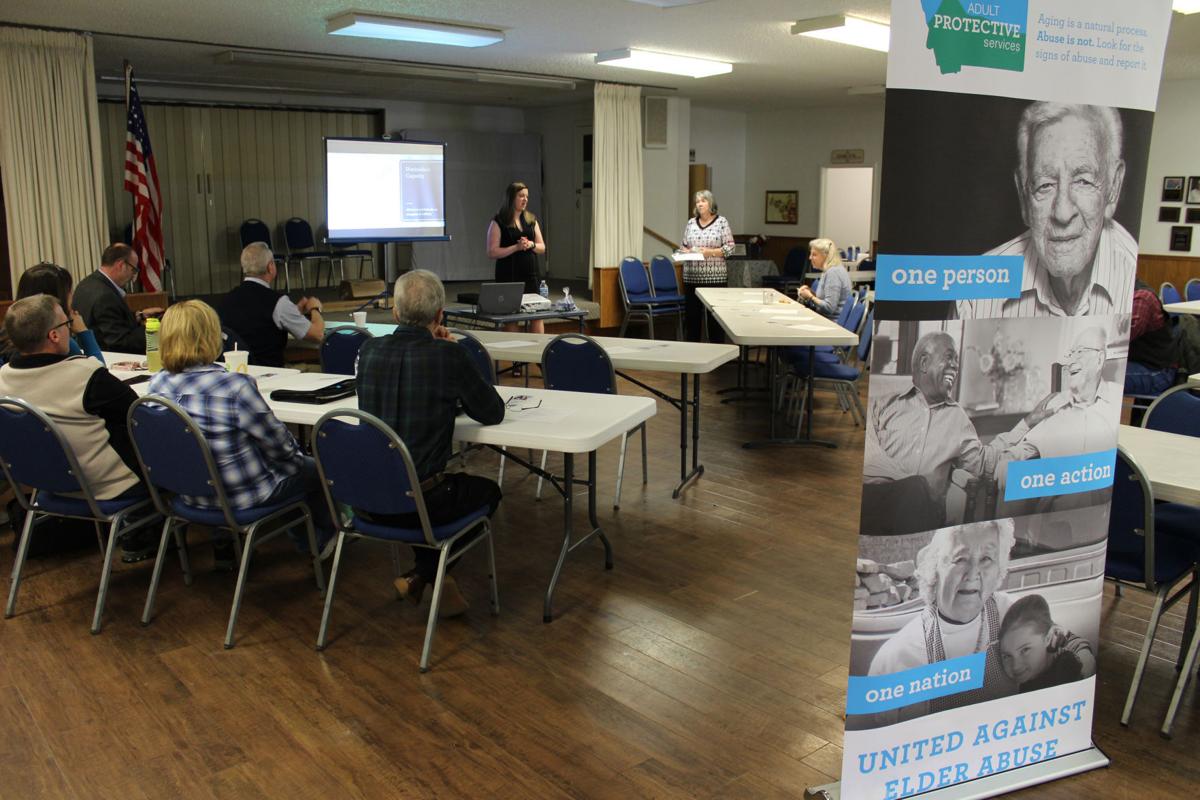 Hamilton resident Paul Kink got two phone calls in two days telling him via a recording that his Social Security number was suspended, a criminal investigation was going on and his Social Security payments have been suspended, but that he could get more information by pressing 1 and talking to an officer.
Kink described the second call as more urgent and demanded he call immediately.
Instead he called the Social Security Administration office in Missoula and reported the calls. The office confirmed they had been getting similar complaints and told him his Social Security number was fine.
Kink also called the Ravalli County Sheriff's office.
"They said, 'Yes, we're getting a lot of calls and we put some warnings on our website,'" Kink said. "I think that because we have so many vulnerable senior citizens in Ravalli County we need to get a warning out. It breaks my heart that there are people doing this."
Kink works with Missoula Aging Services and the Legislature. He was a financial advisor for 50 years and knows elder financial abuse is an epidemic in this country.
"I've been working for 11 to 12 years the best I can to prevent it," he said. "It scares me when these calls start flowing, twice in two days. These senior citizens are so vulnerable — $36 billion are stripped from our most vulnerable citizens each year across the United States."
Kink said the number the recordings came from showed up as 406-544-4033 and 406-544-5440. His research showed that those numbers belong to actual offices in Helena.
"I think someone got those numbers to add legitimacy to the calls," he said. "That's spooky to me. I have lived here a long time and want to help our seniors as best I can."
The Missoula Social Security office said the best advice is on their website ssa.gov.
The banner at the top of the webpage said, "What should I do if I get a call claiming there's a problem with my Social Security number or account?"
The article said that if there is a problem, the Social Security office will mail you a letter.
"The latest scam trick of using robocalls or live callers has increased," the website says. "Fraudsters pretend to be government employees and claim there is identity theft or another problem with one's Social Security number, account, or benefits."
The Social Security office says they will "never threaten you for information or promise a benefit in exchange for personal information or money."
They list of things Social Security will never do: Threaten you, suspend your Social Security number, demand immediate payment from you, require payment by cash, gift card, pre-paid debit card, internet currency, or wire transfer or ask for gift card numbers over the phone or to wire or mail cash. It also will not send official letters or reports containing personally identifiable information via email.
Its advice:,"Just hang up on any call you're uncertain of and ignore suspicious emails."
The second step is to report the call to the Social Security Office of the Inspector General online at http://oig.ssa.gov/report; by U.S. Mail to Social Security Fraud Hotline, P.O. Box 17785, Baltimore, MD, 21235; or by calling 800-269-0271 from 10 a.m. to 4 p.m. Eastern Time, Monday through Friday.
Get local news delivered to your inbox!
Subscribe to our Daily Headlines newsletter.