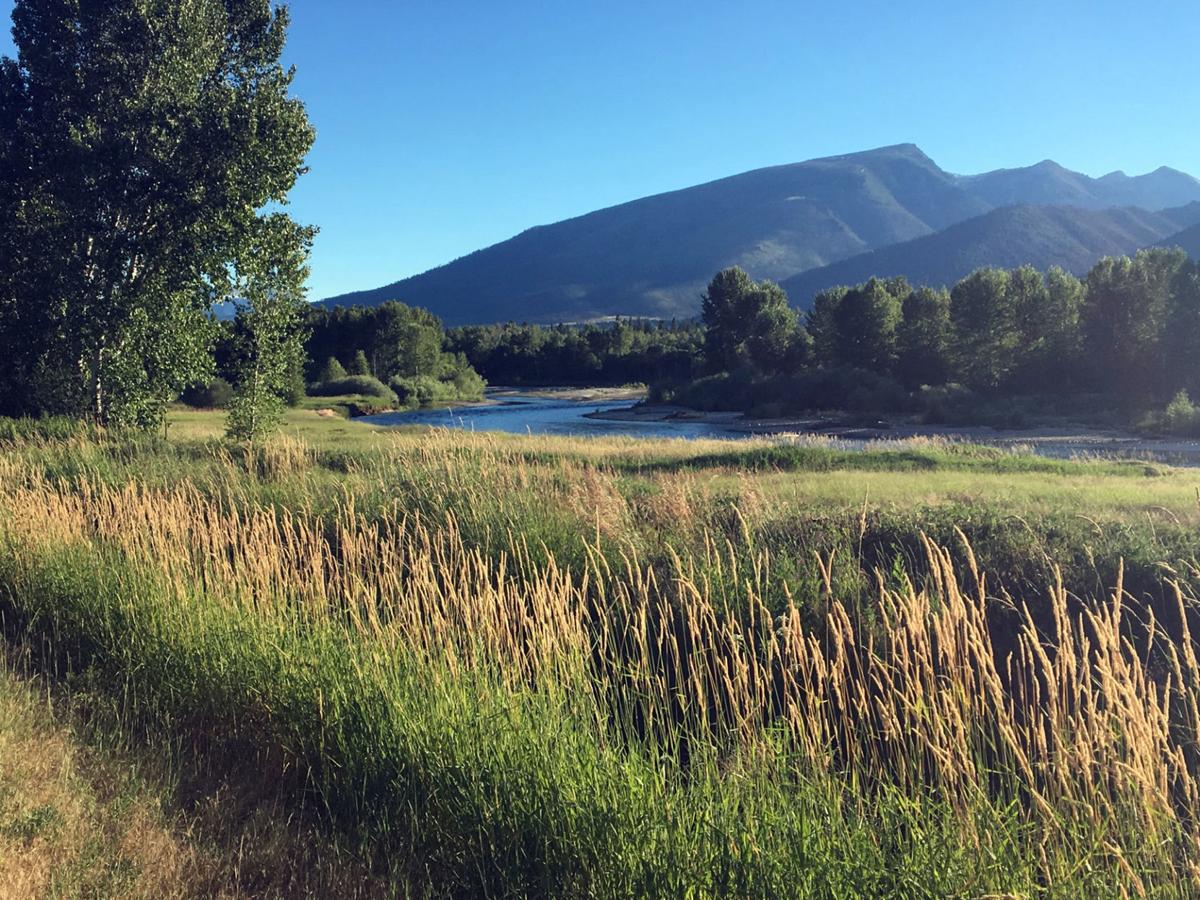 Folks at the Bitter Root Land Trust hoped to raise the final $30,000 during the month of May needed to acquire the 70-acres along the Bitterroot River that will eventually become Skalkaho Bend Park.
Turns out it only took about half that long.
The land trust's executive director, Gavin Ricklefs, announced last week the fundraising goal had been met.
"The response from the community was almost instantaneous," Ricklefs said. "Donations have just flooded in since we announced the beginning of our fundraising effort on May 1."
Most of the donations have ranged between $10 to $50.
"There was just a huge response," he said. "That was probably the most rewarding thing about it. It's clear the community values this type of opportunity. We all know that 70 acres of riverfront that close to town isn't the kind of opportunity that comes every day."
The proposed new park is just south of Hamilton's popular River Park and Steve Powell Park. When the process to turn the new parkland over to the City of Hamilton is completed, the public will have more than twice as much room to roam in a natural setting along the river.
The total cost of the project was about $734,000.
Before May 1, the land trust had raised about $700,000 from individuals, private foundations, local and state conservation organizations and $300,000 from Ravalli County Open Lands Program.
The donations over the $30,000 needed to meet the purchase price will be used to pay for infrastructure updates that need to be completed before the property can officially be turned over the city.
"We have weed abatement work going on right now," Ricklefs said. "There will be some infrastructure work beginning as soon as the high water subsides. …There is still a little bit of heavy lifting that needs to be completed."
That infrastructure work needs to be completed as well as the processes necessary to fully pay off the loan and officially transfer the land to the city before the park can officially open. Ricklefs expects that should happen in early fall.
"If there are people who wanted to contribute to this project, it's not too late," he said. "The contributions that we are receiving now will all be put toward the getting the park ready to open."
When that's all done, Ricklefs said it's going to be clear the community will have a lot of ownership in Skalkaho Bend Park.
"Similar to Steve Powell Park, people really responded when we asked for their help," he said. "It's been absolutely humbling to see. It validated our decision to take this risk."
Hamilton Mayor Dominic Farrenkopf was encouraged by the community support.