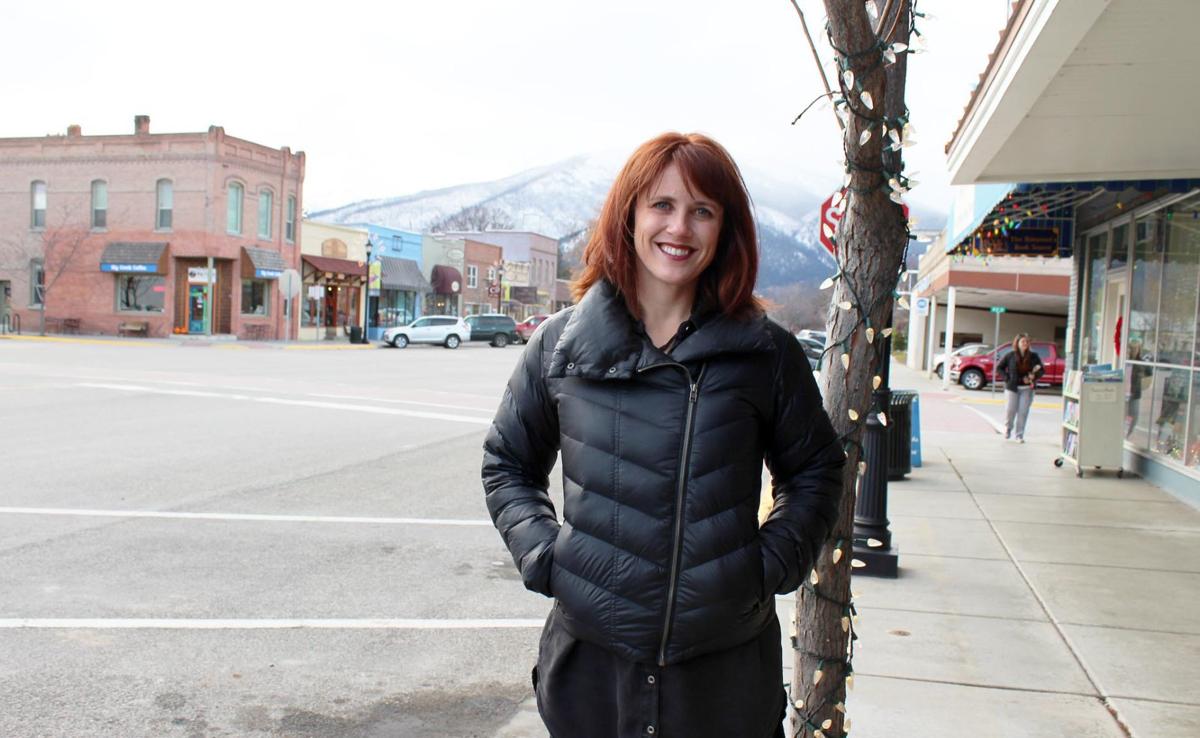 Hamilton was in the national spotlight this week after a Washington Post story said it was bucking the trend in small towns across much of the nation that are withering up and blowing away.
In a time when economic growth in the U.S. is mostly centered in urban areas, the article said Hamilton's diverse strengths and nearby outdoor recreation amenities have allowed it to defy the narrative of decline of small towns in the Midwest and East.
At the same time other small towns are struggling, Hamilton's population has grown more than 10 percent since 2010 to 4,728.
Hamilton's growth follows a trend for small towns of less than 5,000 in the West. On average, those communities have grown nearly 8 percent between 2010 and 2017, while similar-sized towns in the Northeast and Midwest have shrunk. In the South, smaller towns grew barely 1 percent, said the Washington Post story.
"It's a pretty sweet spot to be in," Headwaters Economics economist Ray Rasker of Bozeman told the Post. "You can have the same job you'd have in Seattle and go fly-fishing in the afternoon…It's the quality of life. It attracts talent. Pretty soon, talent builds on itself, and word gets out."
Today, there's not an empty storefront in Hamilton's downtown, but it's not been that long ago when that wasn't the case.
Less than five years ago, people were still struggling to come out of the Great Recession and Hamilton's downtown showed it with numerous building left empty, said Hamilton Downtown Association Executive Director Claire Kemp.
Hamilton's downtown vacancy rate, which includes all storefronts, offices and apartments, was at 20 percent in 2016. Two years later, Kemp said it had dropped to 11 percent. The national average is 12 percent.
"We're doing better than the national average right now," Kemp said. "It would be a rough time now for a new small business to try opening up a new downtown business. There aren't any buildings open to rent."
Kemp said she was a little bit surprised to see Hamilton featured in The Washington Post.
"I was curious in what made them think of us," she said. "I wondered what the connection was … but obviously I think we're doing much better than what we were. Our main industry in the county is building and real estate and both are doing really well right now."
Kemp was also intrigued by some of the social media threads that appeared after the article began circulating online, especially from one reader who talked about the challenges of making a living in Hamilton for those who can't find a well-paying job at places like the Rocky Mountain Laboratory.
"RML is an impregnable fortress for the average Joe," Kemp said. "I do think the article failed to factor in the fact that the average person struggles here. Working retail at $10 an hour doesn't begin to cover the cost of living."
The article reminded her of another she had read in 2000 in the San Francisco Chronicle that "painted a really sad picture of the Bitterroot Valley" by focusing on the  "uber-wealth of the Stock Farm versus the poverty of the valley floor. A piece of me thought that we still have the struggles between the haves and have nots here.
"While it did kind of paint one side, it's true that people are attracted to this place," she said. "If you read it and don't live here, you might think you can come and build a million-dollar business, but it can be hard to make it unless you have the right idea."
Kemp also serves on the Hamilton City Council. Both the downtown association and council are focusing efforts of attracting new light industry to the area that could provide good paying jobs.
The hospital's CEO, John Bishop, said the amenities of the town and natural beauty of the surrounding area has allowed the hospital to attract highly skilled medical professionals.
"The Bitterroot Valley is a relatively safe place to live, parents feel comfortable letting their children ride their bikes to school and play in the park," Bishop said. "Families have access to cultural experiences for the young and young at heart. It is a community filled with people that care, and care about each other.
"Marcus Daly Memorial Hospital attracts top talent because we have it all: picturesque surroundings, an endless outdoor playground and (an investment in) state-of-the-art technology, modernized facilities and talented medical professionals," he said.
Hamilton's 40-year-old mayor, Dominic Farrenkopf, told the Post he'd like to see Hamilton grow by another 1,000.
On Tuesday, Farrenkopf said that's right as long those new folks arrive over the next 15 to 20 years.
"I think growing responsibily is really important," Farrenkopf said. "We have a lot of good things happening here and there is potential for more… But the key is that growth needs to happen slowly and responsibly."
Working with the city council and county commission, Farrenkopf is encouraged by moves to create an urban renewal district and a separate opportunity zone in the community that could unlock potential for new light industry in Hamilton, with its promise of good paying jobs.
"We not talking about big box stores or hotels or casinos," he said. "We want that development to enhance our community. We're not going to plunder the landscape and put it all in factories."
Farrenkopf and his wife, Hannah, were born in the same Hamilton hospital and delivered by the same obstetrician and nurse. He returned to Hamilton in 2001 after serving four years in the U.S. Coast Guard.
What brought him back to his hometown was the people who call this place home.
"I believe that the vibrant social fabric that we have here is what makes us unique," he said. "That's why I think so many people are attracted to Hamilton and the surrounding area. We have such good people who live here."
Farrenkopf said he's not worried the Washington Post story will create a rush on real estate in Hamilton. People are already coming.
"I was at the gas pump last Sunday and there was a woman there filling her vehicle," he said. "She asked me if there was a $50 limit and we got talking after I said, 'Welcome to Hamilton.' I'm always telling people that.
"She told me she was from Wyoming and that she was going to move here," Farrenkopf said. "She said she was looking for place in the Bitterroot Valley because people here were so friendly. Everywhere we go, she said people wanted to talk. She hadn't read that article."
"I think people are going to come regardless of what someone writes," he said. "If they want to be part of us, I think we should welcome them. If we want to continue to grow and thrive, we need economic stimulation.
"We should say 'welcome to Hamilton.' Come live with us and be part of us," Farrenkopf said.
Get local news delivered to your inbox!
Subscribe to our Daily Headlines newsletter.