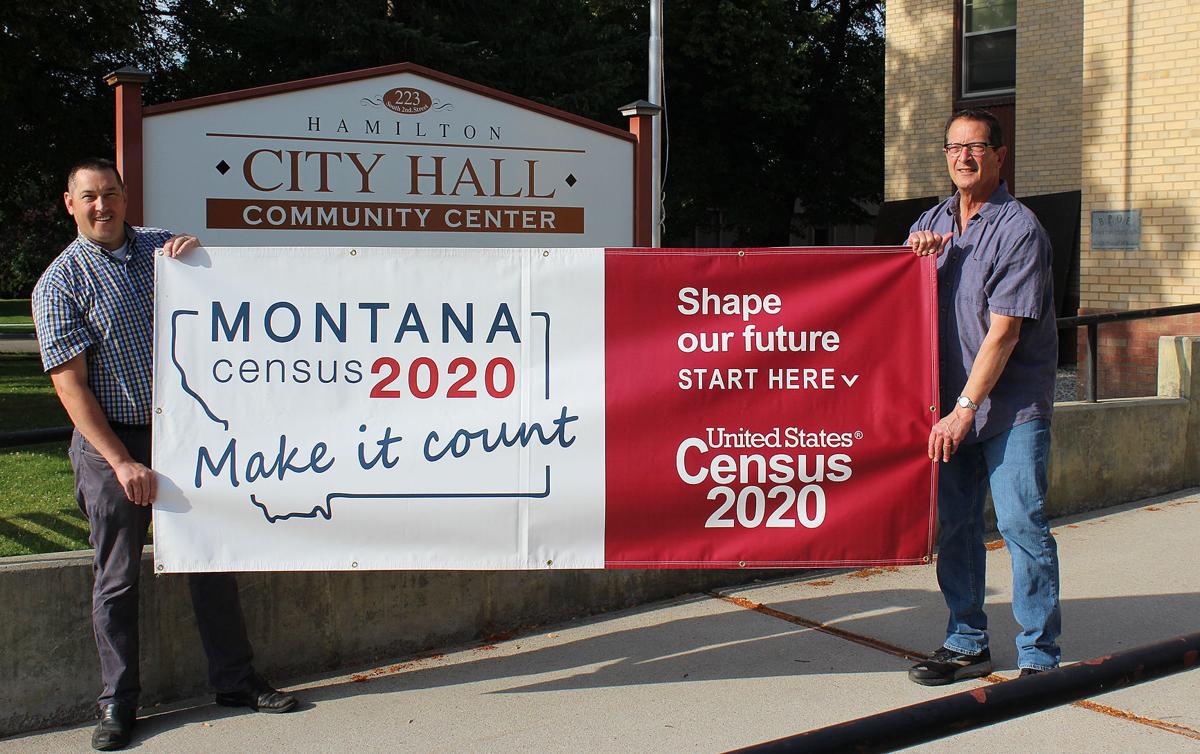 The COVID-19 pandemic has challenged the U.S. Census Bureau's counting of the population for 2020.
The Census is mandated by the U.S. Constitution every 10 years and for Montana those numbers will determine if Montana qualifies for another seat in the U.S. House of Representatives and will guide the allocation of federal funds for the next 10 years.
Hamilton Mayor Dominic Farrenkopf said getting an accurate count of the residents of Hamilton is extremely important.
"Not only does it determine funding, it helps us know what direction the city needs to go as far as how services are provided," Farrenkopf said. "We need to be thinking ahead about emergency services such as fire and police and also about our water/waste water services. An accurate count also determines government funding we will receive and that of course helps determine road improvements and other infrastructure projects in the city of Hamilton."
The census counts everyone who lives in the United States as of April 1, Census Day. In Montana, 56.6% of the population has already completed the census online, by mail or by phone, compared to 63% nationwide.
Households who have not responded will be visited in person by Census takers, now through Sept. 30.
When answering the door ask for identification.
Census takers will have a valid government identification badge with their photograph, a U.S. Department of Commerce watermark and an expiration date. To confirm a census taker's identity, Montanans can contact the Dallas Regional Census Center at 972-510-1800 and speak with a Census Bureau representative.
Census takers are hired locally, speak English and often a second language. Census takers have completed a virtual COVID-19 training on social distancing protocols and other health and safety guidance before beginning their work in Montana neighborhoods. They must wear a mask, follow CDC and local public health guidelines while conducting their work.
Everyone needs to be counted and the count can be done by mailing the completed form that was sent to non-responding addresses, by phone at 844-330-2020, online at 2020census.gov or in person as the door-knocking effort of counting is underway and ends Sept. 30.
"Hamilton is certainly growing and we would like the most accurate count possible so that we can also include these numbers in the growth policy update we are working on," Farrenkopf said. "It is very interesting how all of this ties in together based on an accurate count. I encourage the residents of Hamilton to complete their census form, preferably soon, to help minimize the amount of doors the Census Bureau will have to knock."
Get local news delivered to your inbox!
Subscribe to our Daily Headlines newsletter.