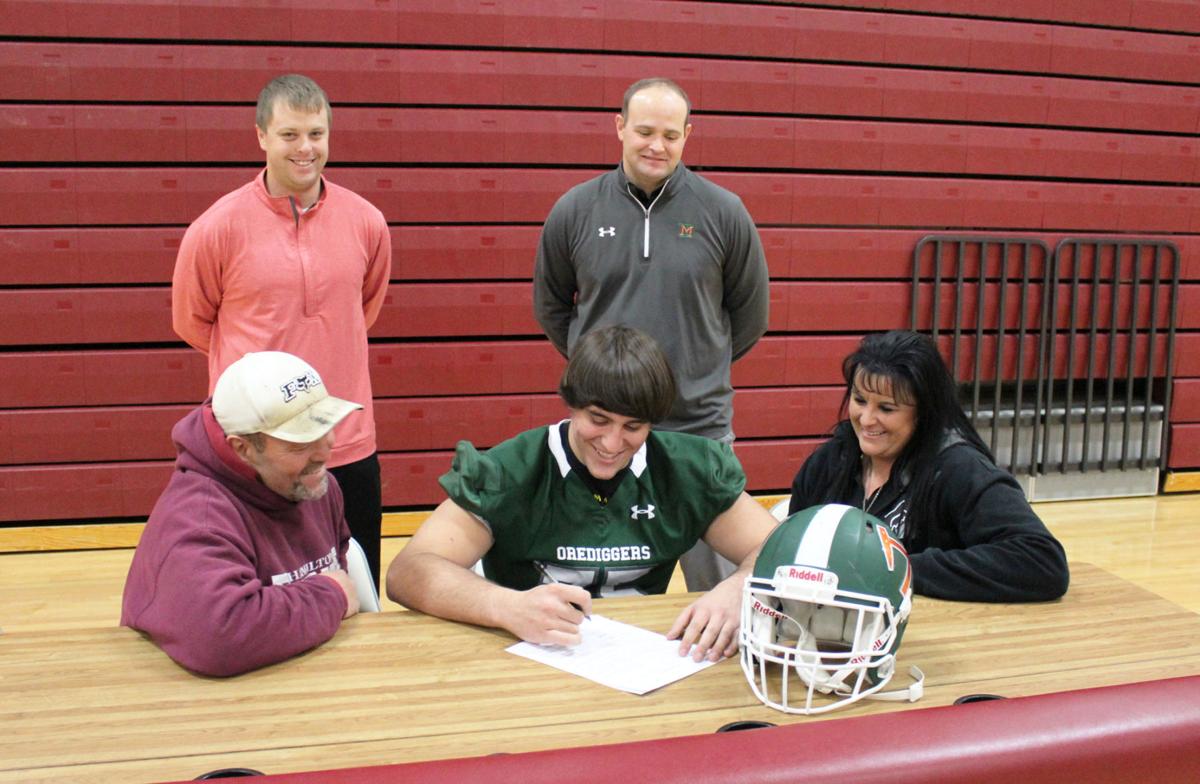 Hamilton senior Coy White signed on Wednesday to play football and attend Montana Tech in Butte on a full-athletic scholarship.
Chuck White, Coy's father, said the family visit to Butte was satisfying.
"We went there, toured the campus, and they offered him a good deal," he said. "We talked about it a bit. We thought Tech was a really good fit for him, plus it has a great education system."
Coy White said he was influenced by a friend from Hamilton who had signed with Tech last year and experienced success. When in Butte for the campus visit, Coy White was able to spend time with the football team.
"It seemed like they actually care about each other and it seems like a good place to go," he said. "I was thinking of studying dental or physical therapy."
Leanah Couvillion, Coy's mom, said she is proud of her son.
"I'm super excited," she said. "You want the best for your child and when it happens it is great. This is a huge opportunity and I'm very proud."
Hamilton head coach Bryce Carver said Coy White was "very important in our success as a team this year."
"He was a great senior leader and a captain who set a great example for all our younger athletes," Carver said. "If he continues to work hard, he will have a successful career as a Digger."
Coy will play right tackle for the Orediggers.
He has played all four of his high school years for the Hamilton Broncs as both offensive and defensive lineman. Defensively, he had 47 tackles, two tackles for loss, and two sacks.