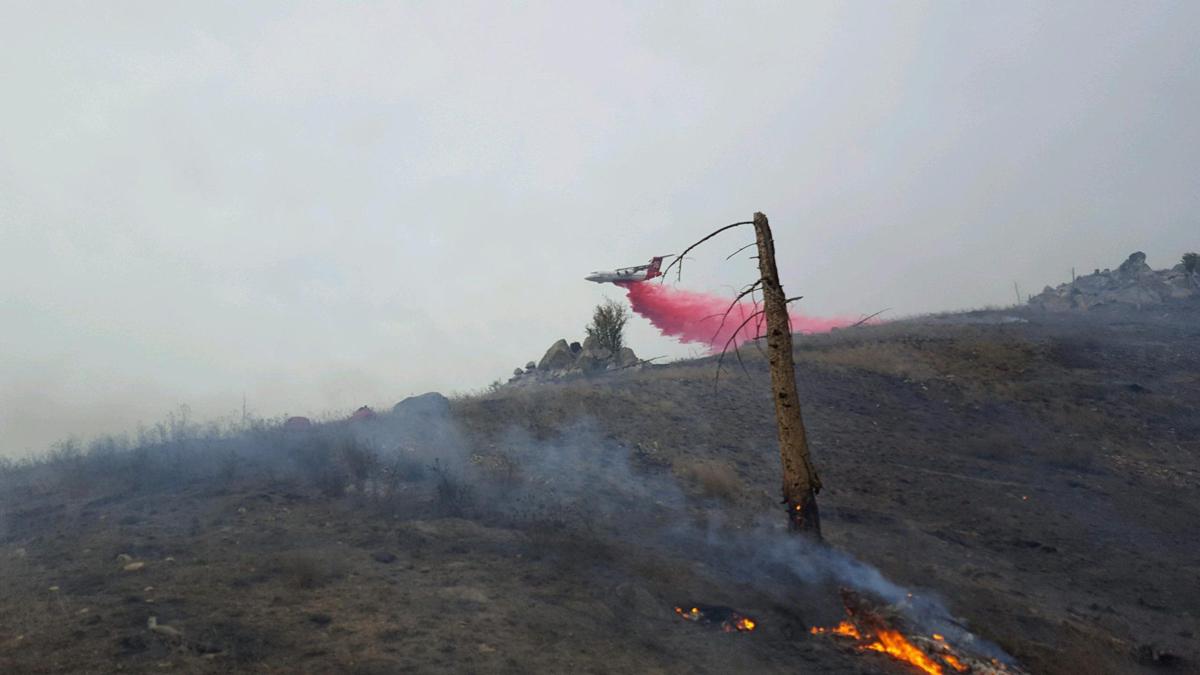 Quick action by firefighters corralled a fast-moving wildfire near Sula Thursday.
On Friday, 45 firefighters and four engines were doing mop-up work on the Lawrence Gulch fire that burned over 57 acres about a mile northeast of the Rocky Knob restaurant.
"They hit it really hard yesterday afternoon," said Bitterroot Forest spokesperson Tod McKay. "There was strong storm that moved through the area with wind gusts up to 20 mph, which was pushing the fire."
The Forest Service responded with four helicopters and four single-engine air tankers dropping water and fire retardant on the blaze. In addition, two heavy tankers from Missoula also assisted in batting down the blaze that was burning through mostly grasslands.
"They didn't want to let it reach the timber," McKay said.
There was also a concern that a change in the wind pattern could drive the fire west toward the highway, where there are a number of homes and cabins.
"We don't expect to see any growth in the fire today unless something rolls down the hill and sparks an area outside of what's already burned," McKay said.
The area that burned received some rain Friday, with more expected to arrive Saturday.
The fire burned over about 29 acres of private land, with the rest being on national forest lands.
McKay said crews from all four districts on the Bitterroot Forest assisted in the firefighting efforts as well as firefighters from Trapper Creek Job Corps.
The Ravalli County Sheriff is asking motorists to not pull over or slow down on U.S. Highway 93 to look at the fire. McKay said there's been some issues with traffic congestion, which affected firefighters' ability to access the area.
The fire was likely started by lightning following a storm that rolled through the area Thursday morning.
Firefighters have responded to 60 wildfires on the Bitterroot National Forest this summer. There were 48 caused by lightning and 12 started by humans.
The Lawrence Gulch Fire has been the largest of the season. 
Get local news delivered to your inbox!
Subscribe to our Daily Headlines newsletter.