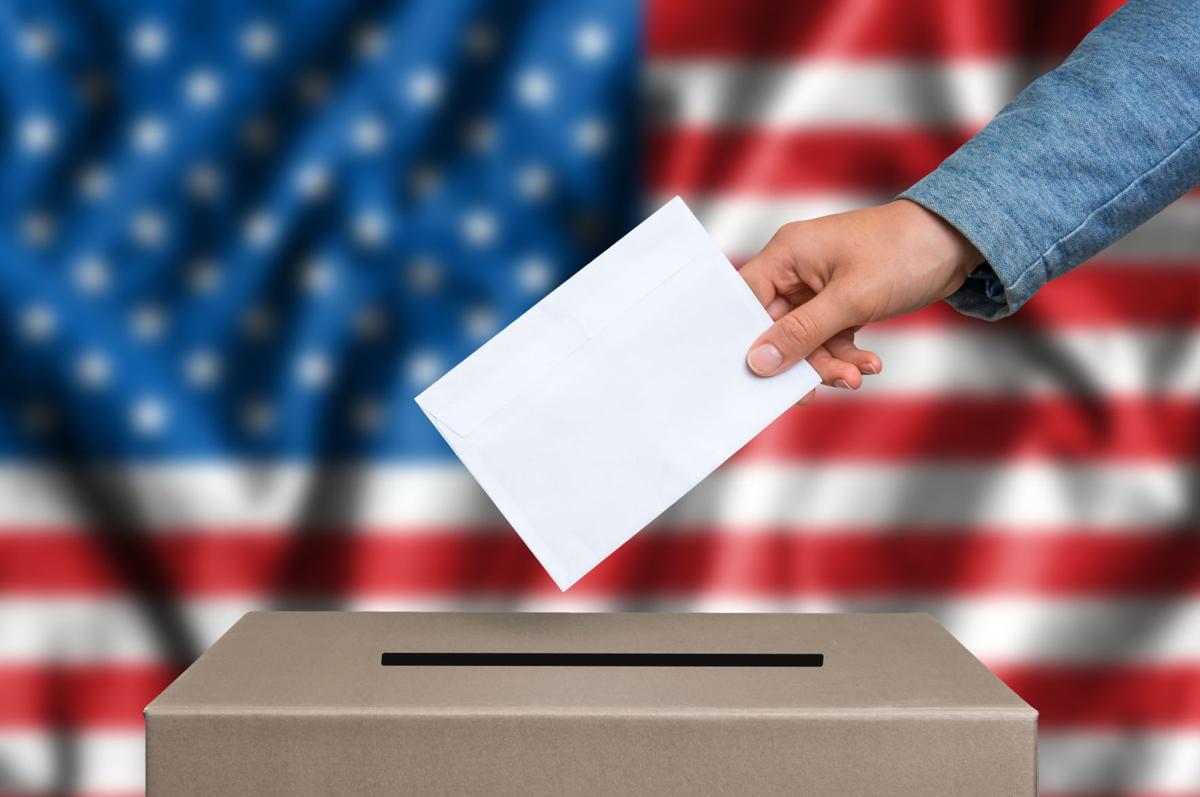 This fall's general election in Ravalli County will likely be held through mail ballot and in-person early voting.
The county's election administrator, Regina Plettenberg, said Friday she plans to initiate the process outlined in a directive issued last week by Gov. Steve Bullock.
The directive permits counties, at their discretion, to expand access to voting by mail and early voting. Counties that opt to vote by mail are still required to allow in-person voting, which in Ravalli County would take place at the election's office in Hamilton.
Plettenberg plans to hold a public meeting at the Ravalli County Fairgrounds First Interstate Building on Monday, Aug. 17, at 5:30 p.m. to explain her rationale behind the move and answer questions.
She has already informed the county commission. Plettenberg plans to send the state her mail ballot plan by Sept. 4.
"I didn't want to wait until the last minute to make this decision," she said. "The upcoming general election is huge."
Mail ballots aren't anything new in Ravalli County. Both the primary election in June and a special election for Bitterroot College in May were mail ballots.
"We just did this successfully," Plettenberg said. "We ran two back-to-back ... All I can look at is what's best for our county and state. We have good ballot laws in Montana."
Plettenberg said there were several reasons for her decision to seek a mail ballot and early in-person voting election this fall.
Most of the county's polling places are located in schools. She has already been told that Lone Rock School was not allowing any non-school functions on its property. Other schools in the county have decided to require masks, which would have put poll workers in the position of attempting to enforce that requirement.
The majority of the county's experienced poll workers are over the age of 70, Plettenberg said. Many had told her they preferred not to work the general election.
"I wouldn't want to put them at risk," Plettenberg said. "Experienced poll workers play an important role in a successful election. Until you have experience and worked an election, you really don't understand the process."
Plettenberg said she plans to provide residents with a number of different ways they can cast their vote this fall.
The ballots mailed to their homes will come with a postage-paid envelope. If voters don't want to return their ballot through the mail, there will be drop boxes in Hamilton, Florence and Darby.
For those who prefer to step into a voting booth, they can come to the county's administration building in Hamilton up to a month before the election. Plettenberg said there will be extended hours and the office will also be open on Columbus Day and the Saturday before the election.
"I think that with everything that's going on and all the uncertainties, this is the best way to move forward with a plan that I can rely on," Plettenberg said.
The number of people in Ravalli County choosing to vote by absentee ballot has been steadily growing since 2006. In a regular election, absentee ballots now outnumber those completed at polling places by a two-to-one margin, she said.
The number of people who cast votes has grown since the state allowed people to request absentee ballots. In the last presidential primary in 2016, Plettenberg said about 13,400 people voted in Ravalli County. In June, a record high 18,276 people voted.
Plettenberg said there is no difference between a mail-in or absentee ballot from the standpoint of her office.
"We treat them exactly the same," she said. "The timelines are the same. How we prepare them is the same. How we verify signatures is exactly the same."
Plettenberg wants residents to know that people in her office are ready to help.
"We want to make sure that if someone doesn't get a ballot or if their ballot is spoiled in some way, that we'll be here and available to help them," Plettenberg said. "I just want people to vote. I don't want to hear that someone got sick because they voted."
Ballots will be mailed on Oct. 9.