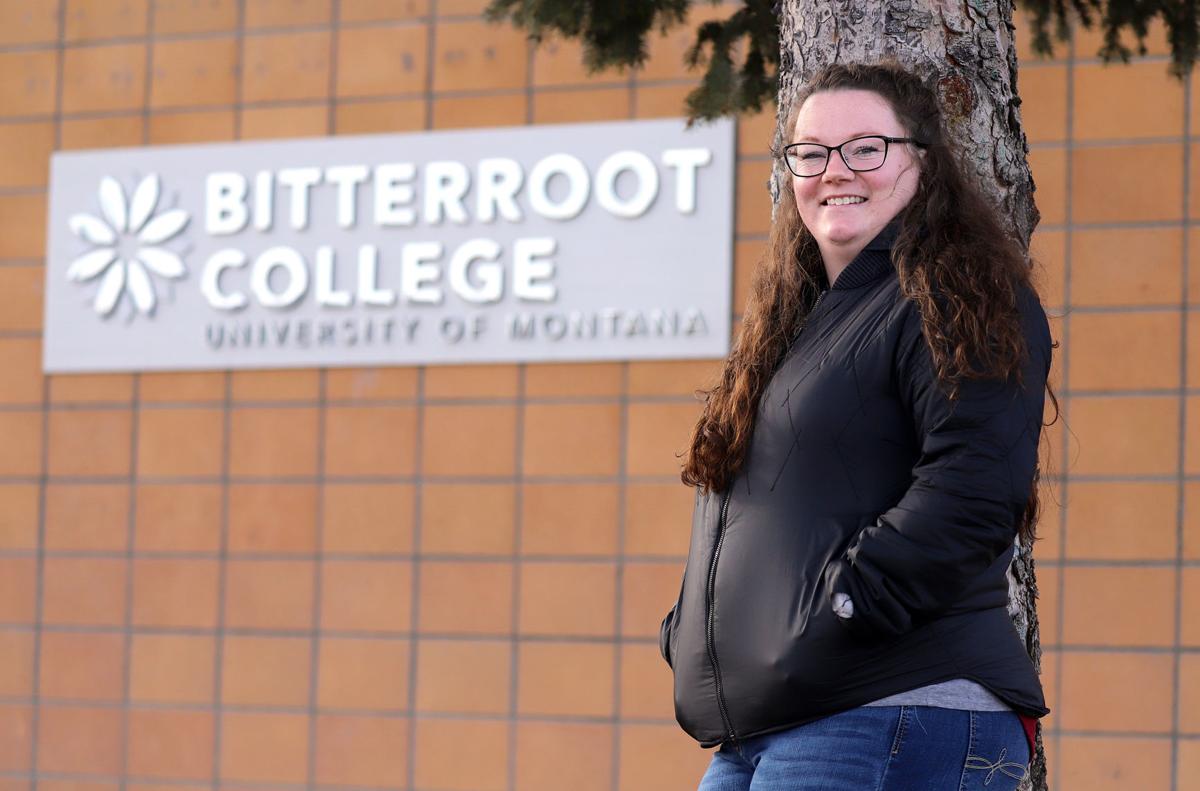 Ravalli County Election Administrator Regina Plettenberg said all of the petitions' signatures have to be verified by her office no later than Feb. 10.
"We need to have the bulk of them a month before that to have time to get them processed," Plettenberg said.
On Friday, Plettenberg said her office has approved 2,800 signatures, which is a little over half of the 5,360 signatures needed to be added to the ballot.
Currently, Bitterroot College operates as an affiliate to the University of Montana in Missoula. Since the Montana University System doesn't recognize the Hamilton school, its enrollment and budget data is wrapped into the system's schools in Missoula. Under the current arrangement, Bitterroot College is unable to receive federal education funding and can't attend college recruiting events.
Bitterroot College Advisory Council President Candy Lubansky said the goal is to create an independent community college that would focus both on providing local workforce training and offer an associate degree for those interested in continuing their college education.
"We want to be able to serve the needs of Ravalli County," Lubansky said. "We want to be able to offer a two-year associate of arts degree as well as training in the trades that local employers need. … By being independent, we would have the flexibility to develop and deliver the kind of training that companies right here in the valley require.
"We want to be able to keep our young people here," she said. "We don't want them to have to go away to get their training."
From the community's response to the petition drive, Lubansky said many people appear to support the vision for an independent Bitterroot College.
"When we tell people that our goal is to respond to local employer's needs and industry certification, they are really supportive of that," she said. "When we say we want to do more with the trades, they tell us that's good; that we need that."
Ravalli County voters already approved the creation of a Bitterroot Valley community college in 2008, but the Legislature opted not to authorize the establishment of the school due to concerns that the initial ballot measure didn't spell out the expected costs to residents.
This time around, Lubansky said that information will be included on the ballot. The expected cost would be $11.95 annually for a residential property with a market value of $100,000.
The proposed college district includes all of Ravalli County's school districts, except the Florence-Carlton area. Voters would elect a seven-member board to manage the college.
Beyond a three-year hiatus she took to serves as Belgrade school district's superintendent, Lubansky has been involved with the college since its inception 11 years ago.
She said the students at the Hamilton college keep her inspired.
"These are people who have overcome challenges and sought educational paths and training to achieve their goals," Lubansky said. "We have students who are 17 to 85. Some of these folks are people with young families working two jobs and they're making a place in their lives to go to school so they can achieve their dreams."
Katie Olson and Kat Clary share that dream.
The two nontraditional Bitterroot College students hope someday to find themselves working in the medical field.
But their dreams are much bigger than that. For them, it's about family and building a new life with a secure future.
Olson will spend this week completing the finals of her first semester of school in close to 18 years. The 36-year-old mother of two girls hopes that it's the beginning of a journey that will reconnect her family in a way that she's dreamed about for years.
"I've wanted to get into the medical field for a long time," Olson said. "I got married and had two kids. I've done the mom thing for 10 years."
For the last 14 years, her husband, Chris, has been working in the oil fields in Alaska to makes ends meet. His job takes him north for three weeks at a time. Olson dreams of the day that he'll be able to come back to the Bitterroot Valley to start his own business and her family will be together.
To make that happen, Olson needs to complete the necessary coursework to get her preferred job in radiology.
"It would be life-changing for him and us," she said. "He's done this job for 14 years."
Clary lives in Darby and works at a job up the West Fork of the Bitterroot.
"For the longest time I didn't know what I wanted to do with my life," Clary said. "I think that's the hardest thing for a lot of people."
It wasn't until she witnessed the kindness of the nurses who were there when her father passed that she had an epiphany.
"I woke up one morning and I realized that I wanted to help people in the way that I felt my dad was helped," she said. "The nurses were excellent. I decided I wanted to figure out a way to be that person who could help others."
And so now — while still working her full-time job — the 26-year-old has enrolled in classes at the Bitterroot College that she hopes will open up the doors that will eventually lead to a career in nursing.
"It would be extremely life-changing," Clary said. "I want to be able to work in a hospital as a nurse in a job where I can start building roots. I want to do it the right way. Right now, I'm not married or have kids. … Eventually, I want to be able to show my kids that if you work hard and keep your head on straight, anything is possible. I want to be able to give my kids a better life and not have them worry about all the stuff that I have to worry about."
Both women say that none of this would be possible for them without Hamilton's Bitterroot College.
"I can't afford to do this without working," Clary said. "It would be impossible for me to drive to Missoula every day. … Bitterroot College has opened up opportunities that I didn't think I would have."
The personalized attention provided at Bitterroot College helped convince Olson that this was something she could do.
"I'm not going to lie," Olson said. "Being a full-time student is hard. Getting back into it is challenging, but so far it's worked out."
Before she signed up for her first class, Olson said she talked with advisers at the college.
"They were very personal and it felt like they actually cared about me," she said. "They talked with me for two hours to help me figure out what classes I would need … even though a lot of kids going to school are younger than me, no one is competing against one another. They make you feel like you're at home. They treat you like your family."
Both women know they'll likely have to go to Missoula to take some of the more specialized medical classes, but they both agreed that without being able to start at Bitterroot College, that would never have happened.
"I strongly believe in what the college is working to accomplish," Olson said. "People who live here won't make the drive to Missoula. Not to mention how costly it is. My tuition would have doubled or tripled if I had taken classes there.
"I probably wouldn't even have thought about it had it not been for Bitterroot College," she said.
Get local news delivered to your inbox!
Subscribe to our Daily Headlines newsletter.