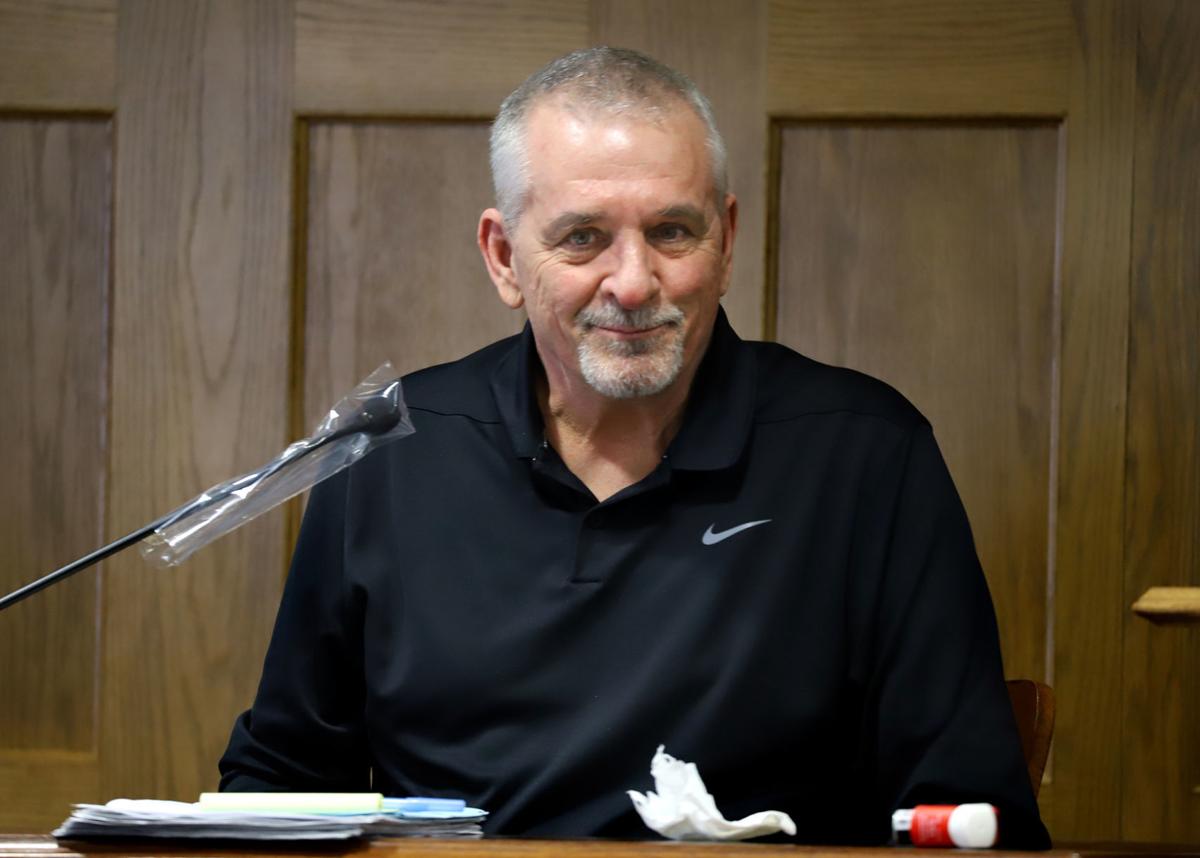 A Ravalli District Court Jury found Joseph McNarama guilty Friday evening of negligent homicide in the hit-and-run death of 9-year-old Robert Leonardi of Hamilton nearly a year ago.
The seven-man, five-woman jury deliberated for about six hours Friday before finding McNamara guilty on a variety of charges in connection with the case, except for a single charge of criminal endangerment.
Over four days, the jury heard from 29 witnesses.
His story of what happened on the day that Robert Leonardi was killed as he attempted to cross a road on his scooter has changed with almost every telling, according to testimony offered during the trial.
McNamara told the arresting officer that a man with a gun had commandeered his van and it was that man who was driving when the van hit the boy. Earlier that same day, he told friends that his van had been stolen and the thieves were attempting to run him over. And he told people who found him after the accident that someone else had been driving the van and that person had left the scene.
On Friday, in front of a jury of his peers, the 60-year-old offered yet another version.
McNamara admitted he was driving the van that struck and killed the boy, but he said he did everything he could to avoid the collision.
And then McNamara told the jury that just minutes before he hit Leonardi, he had been threatened by a man who pulled up beside his vehicle and pointed a gun at him. McNamara said the man — whom he didn't know — told him: "Keep (expletive) around and you'll end up dead."
"I then drove up Golf Course Road and then all of a sudden — bam," McNamara said. "I had a horrible day."
McNamara spent nearly three hours either answering questions from a list he had provided his attorney or offering points written down on a yellow sheet of paper that he hoped would chip holes in the case against him.
He told the jury he had been threatened a second time with being shot at his girlfriend's home later that same day, which caused him to abandon his van, climb a fence and eventually fall into Skalkaho Creek.
McNamara testified he had planned on turning himself in after he finished building a bicycle in the backyard of the Hamilton home where he was arrested five and half hours after the hit-and-run. He said he planned to use the bicycle as transportation to get to a lawyer's office.
Toward the end of his testimony — and just before the second break requested by his attorney — McNamara took offense when his attorney attempted to keep him on track.
"You're telling me to the stand here and get smacked in the face and not hit back. … I want to make the argument of malicious and vicious prosecution is because of my history," McNamara said. "That don't make me guilty of anything."
McNamara had earlier said he had an extensive criminal and drug history.
When it came time for Chief Deputy Ravalli County Attorney Angela Wetzsteon to cross-examine McNamara, she asked one question.
"So what you're telling us today is that you had a bad day," Wetzsteon said.
"Extremely," McNamara answered.
McNamara is on trial for multiple charges including negligent homicide in connection with the hit-and-run death of Leonardi last July 7, moments after the boy's father Phil had nodded to him just before he left for his friend's house. The boy was attempting to cross Golf Course Road on his scooter when he was struck by a van allegedly driven by McNamara. 
Experts say the van was traveling at 55 mph when it hit the boy. The speed limit on that stretch of road is 35 mph.
A blood test from McNamara taken on the day of the accident was positive for methamphetamine.
In his closing remarks, McNamara's attorney Brian Smith focused on the jury's responsibility to consider each of the charges separately and consider the evidence.
"This is a tough case," Smith said. "There is no other way to put it. A child has died. The case is a tragedy, but not everything about this case is as it seems."
Smith said there were some inconsistencies in witness testimony and there were charges that weren't backed by evidence. In a separate motion, Smith had asked earlier in the trial for the criminal endangerment charges to be dropped.
"The danger is you're going to be swayed by one charge or another," Smith said. "How can you not feel sympathy when a child's life is lost? It is impossible to not feel sympathy, but what the court will tell you is you need to make your decision without the influence of sympathy."
Speaking before a packed courtroom, Smith urged the jurors to not be influenced by the large turnout.
"I'm not sure we are even supposed to have this many people in a room, but this is what this case has done to this community," he said.
Smith said McNamara's testimony Friday morning may have left jurors with a bad impression.
"It was his only opportunity to talk with you," Smith said. "What he wanted to talk to you about has essentially been rattling around in him for 11 months. … Don't take your impression today on whether you like him or not and say that's the reason you're going to find him guilty or innocent."
In her closing, Wetzsteon agreed this case wasn't about whether McNamara was likable.
Instead, she said the jury needed to focus on whether he was believable. The evidence that was presented does not support his testimony, Wetzsteon said.
McNamara's choices that day led to this, she said.
"As Robert started that day playing a card game with his family, the defendant began his day drinking alcohol with breakfast," Wetzsteon said. "As Robert watched the World Cup soccer game with his family, the defendant was using methamphetamine.
"As Robert made the decision to head to his buddy's house next door … the defendant made a choice to stop at Town Pump and buy a Coors Light," she said. "When Robert made that loop in the driveway in front of his dad, the defendant was leaving Town Pump. And as Phil Leonardi gave that head nod, the defendant was racing up that road at more than 60 mph.
"As Robert headed toward his friend's house, the defendant picked up his phone to call Andrea Golie to continue their fight. When Robert was crossing the road while thinking nothing unusual was happening, the defendant hit him while his vehicle was still moving at 55 mph.
"And while Robert lay on the ground with Phil holding him and saying 'I got you,' the defendant ran away," she said.
"Robert never had a chance," Wetzsteon said. "And I say that because that's what the evidence shows us. The defendant had set on this course of his day, making the choices he made, and by the time Robert decided to cross that road, he had no chance.
"The defense expert wants to say that 810 feet of visibility has no bearing on this case and I'm telling you it has everything to do with this case," she said. "The defendant is distracted. He's angry. He had used methamphetamine. He's driving over 60 mph. He had almost 10 seconds to see Robert and he does nothing about it."
McNamara continues to be held on no bond. Sentencing is expected in six to eight weeks.
Get local news delivered to your inbox!
Subscribe to our Daily Headlines newsletter.