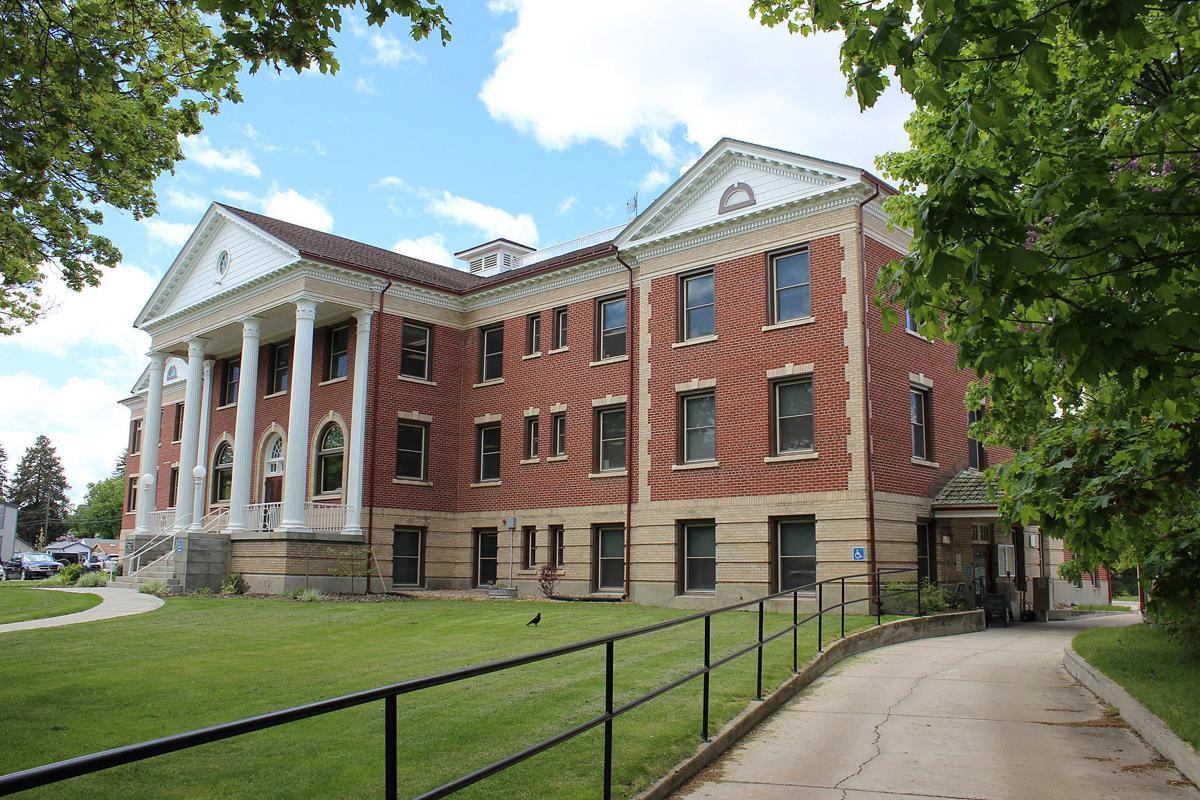 The Ravalli County health officer's resignation has been put on hold — at her request — until a qualified replacement is hired and trained, the Ravalli County Commissioners decided Tuesday.
"I've had so much resounding support this last week with people understanding that the masking is for assisting business, assisting the economy and keeping things open that I do feel like I could help, at least until a physician, an M.D. or D.O. (doctor of osteopathy), is available," Calderwood said in seeking to rescind her resignation. She resigned July 19, citing the county commissioners' and the sheriff's disregard for enforcing the governor's mask mandate for counties with over four cases of COVID-19.
"I did resign but in the interim I see how much I'm still relied upon by the hospital and the nurses. That side of it is my passion."
Calderwood's request came during a county Board of Health meeting Tuesday held to take public comment and decide on a recommendation to the County Commissioners, who held a brief meeting afterward. The board selected Tiffany Webber as the interim Ravalli County public health nurse, citing her status as the senior public health employee and her experience with the COVID-19 pandemic. Former Public Health Nurse Karyn Johnston stepped down after Calderwood resignation.
Calderwood pointed out that being health officer includes politics, and is more than a medical advisory role.
Board member Dr. Michael "Mick" Turner said he would like to have Calderwood stay.
"We don't know where we are" in terms of the pandemic, he said. "We don't know whether we're getting worse in a little bit or if we're going to get better."
Calderwood said her hope is that, "if we do get a peak (in COVID-19 cases), it is a manageable thing and I do want to see it through."
She said the stressful job of public health officer had worn on her and she had not delegated enough.
"I've been asked to continue by a lot of people," Calderwood said. "My preference is to help educate and bring in a new person. I would be happy to do it myself or (by) finding someone that everyone is satisfied with, there is a lot to it. I would love to pass on the baton."
Board Member Jeff Burrows said he wanted to open the job for applications. Turner said he would prefer to not change health officers in the midst of the pandemic.
Burrows asked Calderwood if she would stay despite any controversy. "Dissension is okay but we have to have respectful discussion," Burrows said. "I just want to make sure that when the going gets tough, we're all in. We all have to have thick skin."
Calderwood said she better understands the situation.
"The commissioners felt they were going on the same course and I felt like I was being subtly made to make a choice between going full bore against the elected officials or not living with what I thought was right," Calderwood said about the reason she submitted her resignation on July 18.
During the public comments, members from a group called Stand Together for Freedom brought forward excerpts from a transcript of a video made by a group called Frontline Doctors, which touts hydroxychloroquine as a treatment for the virus, and cites the purported dangers of wearing masks. Facebook, Twitter and YouTube have removed various versions of the video, which went viral, citing misinformation.
In general, speakers expressed anger and frustration toward shutdowns of businesses and the Ravalli County Fair and Rodeo. Most speakers said they favored the board accepting Calderwood's resignation.
Victor caller Nancy Spagnoli said she was is in favor of masks and Dr. Calderwood.
"I am not living in fear nor am I basing my actions on emotions," she said. "I wear a mask to protect others. I'm asking Dr. Calderwood to stay on and continue her good work because we need her calm, her voice of reason and her scientific knowledge, information and experience."
Alisa Snelgrove said she is a high-risk patient but believes wearing a mask causes more damage and that requirement to wear one daily violates medical privacy laws and her civil rights. 
 "This virus isn't going away. You're not going to stop the spread," she said.
Kent Young, owner of the Filling Station and Grill in Hamilton, said small businesses have been hurt by the shutdown and by the mask mandate.
After Gov. Steve Bullock mandated masks in most indoor and some outdoor settings for everyone over age 5 in counties with more than four COVID-19 cases, "Main Street dropped 50% of their income, 50%," Young said. "I'm about ready to close my doors. I've been there for 13 years, but I might not make it. I'm sick and tired of this socialist propaganda that is pushed down our throats. Stop this now or Main Street will be empty."
Terri Lackey of Stand Together for Freedom said that masks are making bullies and snitches. She encouraged all the Board of Health and County Commissioners to resign.
"I stand that this board be replaced by someone who has a backbone to fight the governor," she said.
But state Rep. David Bedey, R-Hamilton, said that "the county Board of Health and public health officer have acted with the authority that is vested in them by state law that follows our state Constitution. The way to fix this is to change the statutes."
He said that as soon as the governor issued his first emergency declaration he secured a lengthy legal analysis from legislative staff. He has researched statutory authority and is, "not happy giving the governor unbridled authority in a perpetual emergency situation," Bedey said. "The statutes were never envisioned having an emergency that was going to last for an indefinite period of time."
Bedey plans are to address the issue in the next legislative session but said the problem is getting back the authority from the governor.
"It throws out of balance 'the balance of power,'" Bedey said.
He said there is an additional challenge.
"I need to get it past the governor and the governor's veto pen," he said.
The next Ravalli County Board of Health meeting is Aug. 12.
Concerned about COVID-19?
Sign up now to get the most recent coronavirus headlines and other important local and national news sent to your email inbox daily.