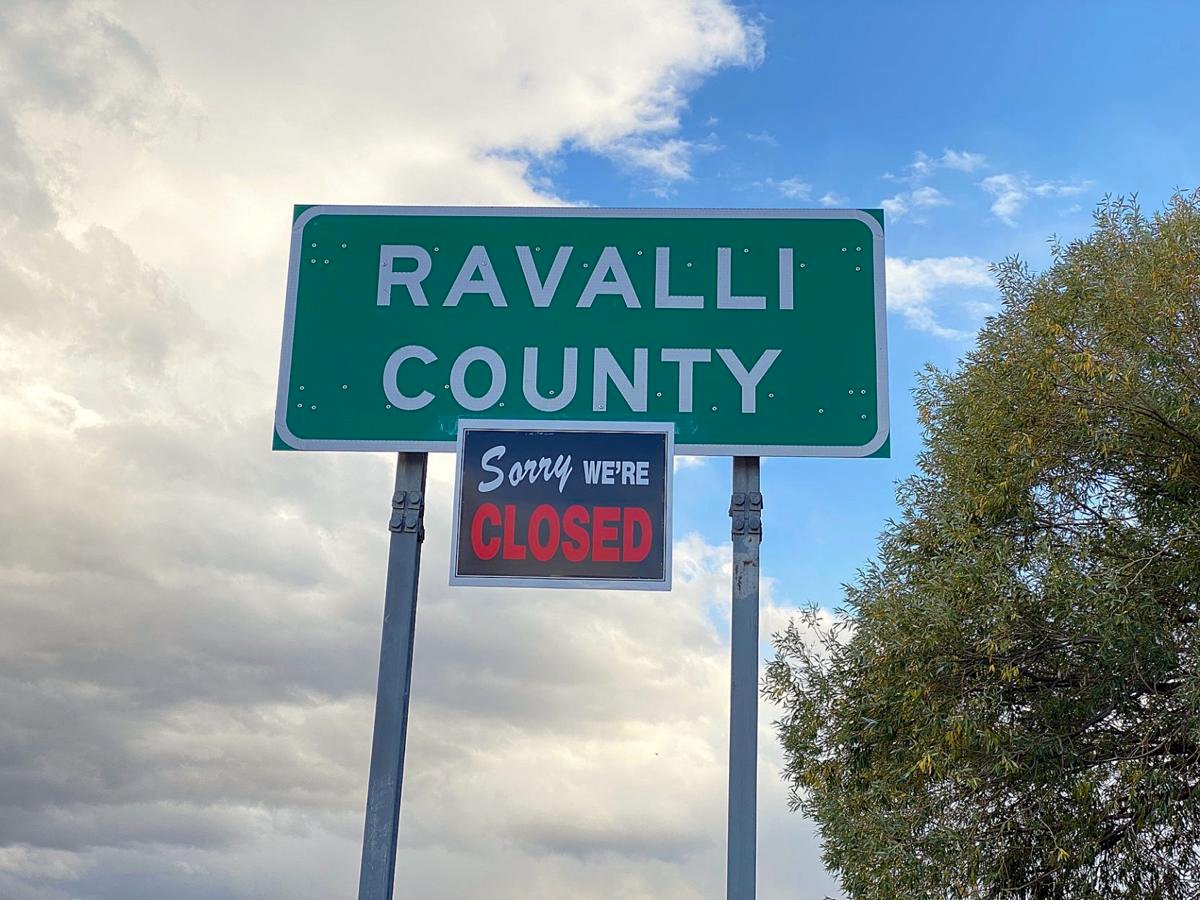 In the 27 years that Kathie Butts has worked as a Ravalli County realtor, she's never seen anything like what's happening now in the Bitterroot Valley.
"We've had really good markets in the past, but we haven't had a market like this one," Butts said. "If you are a realtor in Ravalli County and you're not making it today, you really need to get in a different profession. It's really that kind of market."
While Butts said she hasn't personally sold any homes sight-unseen or been involved in any bidding wars, some of her clients have included escalation clauses in their contracts that allow her to offer more than a property is listed if someone else makes an offer.
"I know some of those things are happening," she said. "I know there are multiple showings on some properties, but we still have a pretty custom market. There are not a lot of houses that are like other houses."
Butts has sold homes for prices that range from $170,000 to $1.75 million. While most of the buyers that she's worked with are coming from western states, she also saw people from just about everywhere in the country short of Hawaii.
"I've never seen this good of a time to be a seller," Butts said. "I've lived through some really good markets and the hardest. This may be the best market ever."
Longtime Ravalli County appraiser and real estate agent Darwin Ernst said the country is experiencing a migration driven in part by people's experience during the COVID-19 lockdown that showed them their jobs could be done from home. Others have either retired early or been forced into retirement by the downturn in the national economy, and they want to leave wherever it is they are living now.
"The recent influx of people into Ravalli County is being driven by a migration of people moving away from places they want to get away from," Ernst said. "And this is a place that has all the things they want, including a low crime rate, access to public lands, and open spaces."
That migration is driving prices for homes and land upward and, in some cases, out of reach for current residents of the valley.
According to numbers Ernst recently compiled for the first three quarters of the year, the median sales price for a home in Ravalli County jumped from $309,000 at this time last year to $345,500.
There have been 617 homes on less than 40 acres that sold through the third quarter this year. In the same period last year, there were 597 sales.
Ernst said there has been a resurgence in the desire for high-end properties in the valley. There have been 39 sales of properties worth more than $750,000 in the first three quarters.
"There was no market for those properties during the recession," Ernst said. "No one wanted a McMansion, but now it's become acceptable again to have that nice big home in your portfolio again. Those nice big summer homes are often owned by part-time residents."
The price of bare land is going up too as subdivisions that long sat empty are filling up with new homes.
In 2019, Ernst said there were 40 sales of parcels between one and two acres. The median sales price for those lots was $67,700. So far this year there have been 31 sales of similar sized lots with a median price of $78,900.
While there are proposed new subdivisions working their way through the process, Ernst said currently there are only 14 listings of land from one to 1.99 acres in the Bitterroot Valley. If the current rate of sales continues, all of those will be sold in four months.
The supply of homes on the market is even tighter. With an average of 68.6 homes selling per month through the first three quarters, the 134 properties currently on the market is enough to meet two months of demand.
"We're in this situation right now that there is a scarcity of residential homes on the market," he said. "There's a super scarcity of affordable homes. People who are trying to find places to rent or buy something in the lower price ranges are having a hard time."
"Right now, it's a seller's market," Ernst said. "People who are moving here can afford to get into the game, but locals can't compete."
Jodi Wright of the Bitterroot Chamber of Commerce said the number of tourists stopping by their Hamilton office was down this summer, but requests for relocation information were up about 25% from the previous year.
The office had visitors from 39 states, Mexico and the Virgin Islands. Wright said the bulk of people stopping by their office were from California, Oregon, Washington state, Arizona, Colorado and Utah.
"We gave out a ton of referrals for real estate agents and builders," Wright said. "A lot of the people we saw were staying here for weeks. Some were here for months looking for property. It seemed like people coming in were either looking to relocate or they wanted information about 'Yellowstone' (the television series)."
The Bitterroot is not alone in seeing a lot of new faces. Real estate markets in western Montana have seen similar increases in interest and property values.
Ernst said cities like Salt Lake and Boise have seen similar influxes.
"This is different than any cycle that we've seen in the past," Ernst said. "This migration is being impacted by COVID, political instability and people's desire to get away from other areas. We've been advertising for years that this is the last best place and people have taken notice of that. They like what they see and they hear about the Bitterroot Valley."
Get local news delivered to your inbox!
Subscribe to our Daily Headlines newsletter.