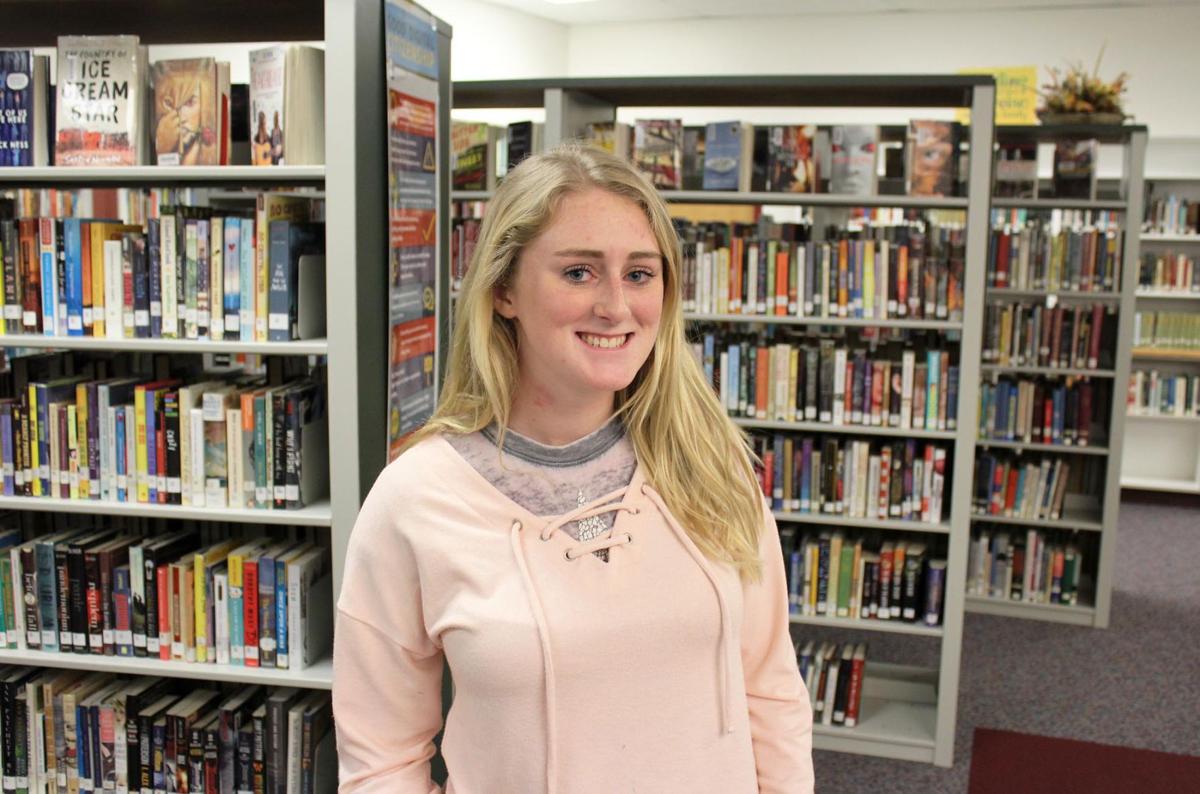 Hamilton High School junior Lauren Kimzey has been selected to serve on the Student Leadership Advisory Committee of the National Association of Secondary School Principals (NASSP).
Only eight students were selected from across the nation and Kimzey is only the second student to represent Montana. The Student Leadership Advisory Committee will serve through October 2019 to assist the NASSP's efforts to build student engagement, service, leadership, and voice.
Kimzey said she applied to serve on the committee because it matches her personality and beliefs.
"I think education is one of the most important things," Kimzey said. "This committee works with National Honor Society and National Student Council to work on programs to enhance schools and communities. Service and education are the most important things to me."
HHS Vice Principal Joel Stuber said Kimzey, who has been on the student council since her freshman year, serves with enthusiasm.
"As an incoming freshman, Lauren took on the daunting task of class president," Stuber said. "To say she took the task seriously would be an understatement. Her enthusiasm was contagious and the result was the most involved freshmen class we've seen come through the high school in quite some time, and continues to be."
Kimzey filled out an application and submitted essays and letters of recommendation to be on the committee.
HHS Student Council Advisor Birch Fett said Kimzey is "a diligent worker and always strives to do her best and inspire those around her."
"Lauren is both an excellent student leader and HHS community member," Fett said. "She is an active member of Key Club, Bitterroot Swim Team captain, cross country, tennis, Pep Band, and a "Hugh O'Brien" ambassador. As her student council adviser, I have seen Lauren take charge and complete tasks that others could not."
Fett said that during her freshman year, Kimzey orchestrated the Annual Food Drive to bring in 14,000 pounds of food that was donated to local families in need.
"Lauren also finds time to volunteer at the Hamilton Playhouse and local highway clean-ups," he added.
As a member of the Student Leadership Advisory Committee, Kimzey will work on a national level to engage student leaders, implement a nationwide project, and create a platform for student voices. The Student Leadership Advisory Committee has eight students, three activity advisers, and three principals from across the country. The committee meets in Washington D.C. once, then does the rest of the work via video conference.
"I am so excited," Kimzey said. "It is a super opportunity to be involved in my school and community. I have a passion for government. I am looking forward to going to Washington D.C. and take the leadership training."
Kimzey is also a volunteer for Special Olympics as a winter coach for the special needs athletes and believes they need more recognition.
The National Association of Secondary School Principals (NASSP) is a voice for principals and other school leaders that seeks to transform education through school leadership and a commitment to the success of each student.
"NASSP is proud of its longstanding commitment to developing student leaders and amplifying student voices," said NASSP Executive Director JoAnn Bartoletti. "Our nation needs the contributions of every person to help it thrive and progress, so we cannot leave an ounce of human potential undeveloped.
"With the participation of extraordinary leaders like Lauren Kimzey, NASSP's efforts will continue to expand so increasing numbers of students across the country can benefit from opportunities to lead, serve, and advocate."
Get local news delivered to your inbox!
Subscribe to our Daily Headlines newsletter.