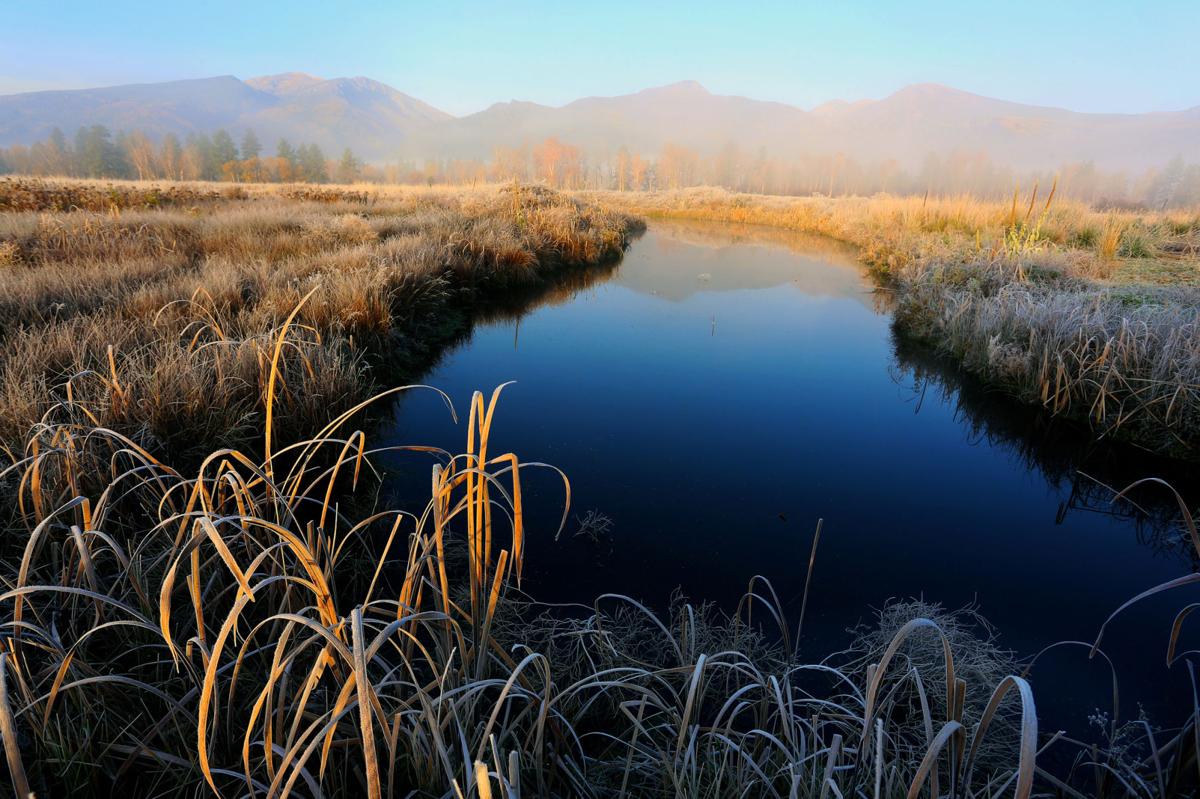 U.S. Fish and Wildlife is proposing a dramatic reorganization of its National Wildlife Refuge system in Montana and seven other states in its "mountain prairie region'' that would result in significant staff and program cuts.
In the reorganized Western Montana complex, for example, the number of employees at the Benton Lake, Swan River, Lost Trail, Nine-Pipe, Lee Metcalf and National Bison Range refuges would drop from 26 to 14.
"This is our new reality,'' said a report released internally Thursday.
In some areas, reductions in staffing will lead to a shrinking commitment to active management on refuge lands, even while the land base grows, said the report.
U.S. Fish and Wildlife officials said the "Realignment Strategy Staffing Framework" was a draft document that had been in the works for three years.
"Status quo is not an option," said the report. "We cannot operate with high numbers of vacant positions on organizational charts while we try to continue to do the work of those vacant positions – it is simply not sustainable."
Like other federal land management agencies, the national refuge system has been met with budgetary reductions that have required reductions in staffing, said Will Meeks, assistant regional director for the Mountain Prairie region.
"And so it comes down to priorities,'' Meeks said. "We're looking at larger landscapes; the Crown of the Continent and Blackfoot Valley. Engaged private landowners are now a key component of our conservation mission."
A 2011 planning document called "Conserving the Future" set the agency's vision for the future, which included developing new partnerships and constituencies to remain viable.
"With our growing workloads and budget realities, we will have to look for creative solutions and an increased reliance on volunteers," said U.S. Fish and Wildlife Public Affairs specialist Ryan Moehring.
In the eight "mountain prairie'' states that means taking a more regional approach.
The proposal calls for Montana, for example, to be carved into three large wetland management districts where staff could be shared between refuges.
Instead of assigning staff members to specific refuges, the positions are wrapped together in the newly created districts, without an indication on where they will be headquartered.
Meeks said those decisions await feedback from people in the field. But the report noted that some refuges today have no staff members assigned to them.
Relying more heavily on volunteers may work on paper, but may not work on the ground.
Volunteers need someone to lead them. And at the Lee Metcalf National Wildlife Refuge north of Stevensville, that person is getting ready to retire.
Bob Danley has been the longtime outdoor recreation planner at the refuge.
The proposed new list of positions doesn't include an outdoor recreation planner.
Without that position, Lee Metcalf Refuge Manager Tom Reed said the refuge's environmental education programs will be eliminated. Last year, Danley worked with 800 students and a volunteer that he mentors served another 1,200 in nearby schools.
That doesn't count the hundreds of bird watchers who count on him throughout the year.
Danley also directly works with volunteers at the refuge. Without someone in that position, Reed said there wouldn't be anyone left to manage those people.
"That takes an enormous amount of time," Reed said. "Every volunteer is different. They all come with different expectations. They want to be productive and be fulfilling a role."
Staff numbers have been declining at the Lee Metcalf Refuge for years. When Reed first came on board in 2010, there were nine permanent positions and four seasonals.
Today there are three permanent positions and one seasonal.
"We're going into our third year with no maintenance help," Reed said. "I wear a lot of hats and don't wear them all very well."
Under the current staff structure, there are five maintenance workers at four different refuges. The future staffing proposal calls for one maintenance worker for the entire complex.
State Sen. Fred Thomas, R-Stevens-ville, worries about the future of what he calls the valley's crown jewel.
"The refuge is a key local place for wildlife and people," Thomas said. "It helps make the Bitterroot Valley the fantastic place that it is."
Thomas is a member of a friends group to the refuge. He said there's been talk that significant adjustments to management of Lee Metcalf were coming soon.
"We've been waiting to see what was going to happen next," Thomas said. "Even though, it's a relatively small refuge, it's still a large tract of land that needs to be taken care of for both the wildlife and the community."
"There's a lot of work that needs to be done out there on a continual basis," he said. "The Friends group will keep a close eye on this and will work with the refuge management to come out of this as good as we can."
Meeks doesn't expect the changes will happen this year.
"We're operating on a five year timeframe," he said. "This is the first phase of implementation for meeting the needs of future."
Get local news delivered to your inbox!
Subscribe to our Daily Headlines newsletter.