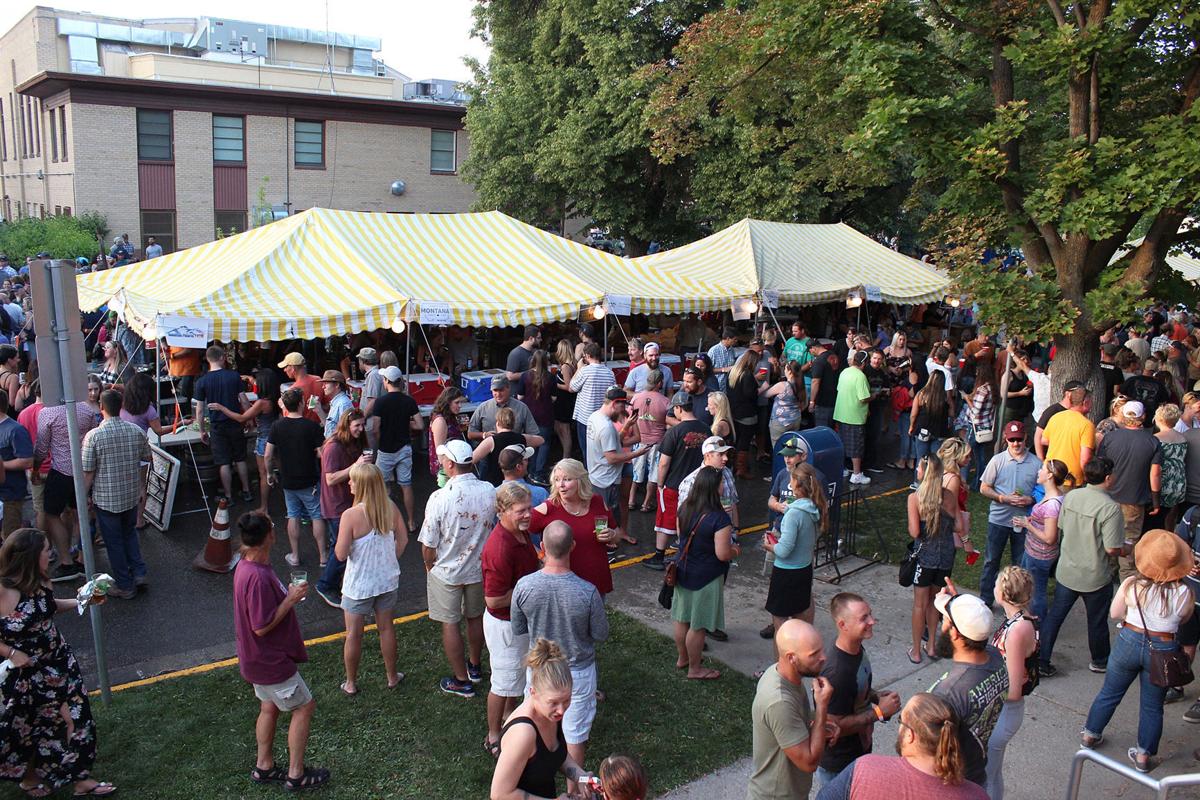 First, the annual July festival was postponed, then as the pandemic continued, Brewfest was canceled. Now, the Chamber has created new opportunities to taste cider and brews while supporting the community.
Chamber Director Al Mitchell said the funds from Brewfest each year generates a fourth of the Chamber's budget.
"It's our major fundraiser of the year," he said. "It is big and without it there's a pretty large gap in our funding. We need to plan some sort of relief and people are ready to get out and do something fun."
To help make up some of the loss, the Chamber has gotten creative with selling commemorative glasses that come with five free drinks. The Chamber is also offering prize drawings. Plus, they are brewing up something special for October.
Starting Thursday, the popular commemorative glasses (freshly designed for this year's celebration) go on sale. Each glass costs $25 and includes a ticket (that expires Dec. 31) for five free drinks (beer of cider), one at each participating brewery: Higherground Brewing Co., Bitter Root Brewing, Backroad Cider, Bandit Brewing Co. and Lolo Peak Brewery & Grill. When the tickets are redeemed at each brewery, they are entered into a prize drawing.
"Each brewery is going to put up a $50 basket of something, either a gift card, a basket or swag," Mitchell said. "At Backroad Cider, Pam gave a $50 certificate to Wild Mare."
There will be five separate drawings for the five separate breweries; then those tickets go in for a grand prize drawing worth $250.
"The Chamber is buying five more gift certificates," Mitchell said. "So, you have six chances to win. Sponsored glasses sales are a win-win. Sales benefit the Chamber and local brewers and provide an opportunity for patrons to participate in a fun event."
Beginning Sept. 24, people can purchase glasses at the Bitterroot Valley Chamber of Commerce office, 105 E. Main St., as well as Backroad Cider, Wild Mare in Corvallis, Ace Hardware stores in Stevensville and Florence, and Bandit Brewing in Darby. The glasses will also be for sale at Hamilton Farmers Market on Saturday, Sept. 26, and on the lawn at City Hall during Apple Day, Oct. 3.
Mitchell hinted that the "something special the chamber is brewing up for October" is a "small batch" Brewfest that limits attendance but is special to attend.
"It will be a really nice affair," Mitchell said.
Stay tuned for more details.
Get local news delivered to your inbox!
Subscribe to our Daily Headlines newsletter.