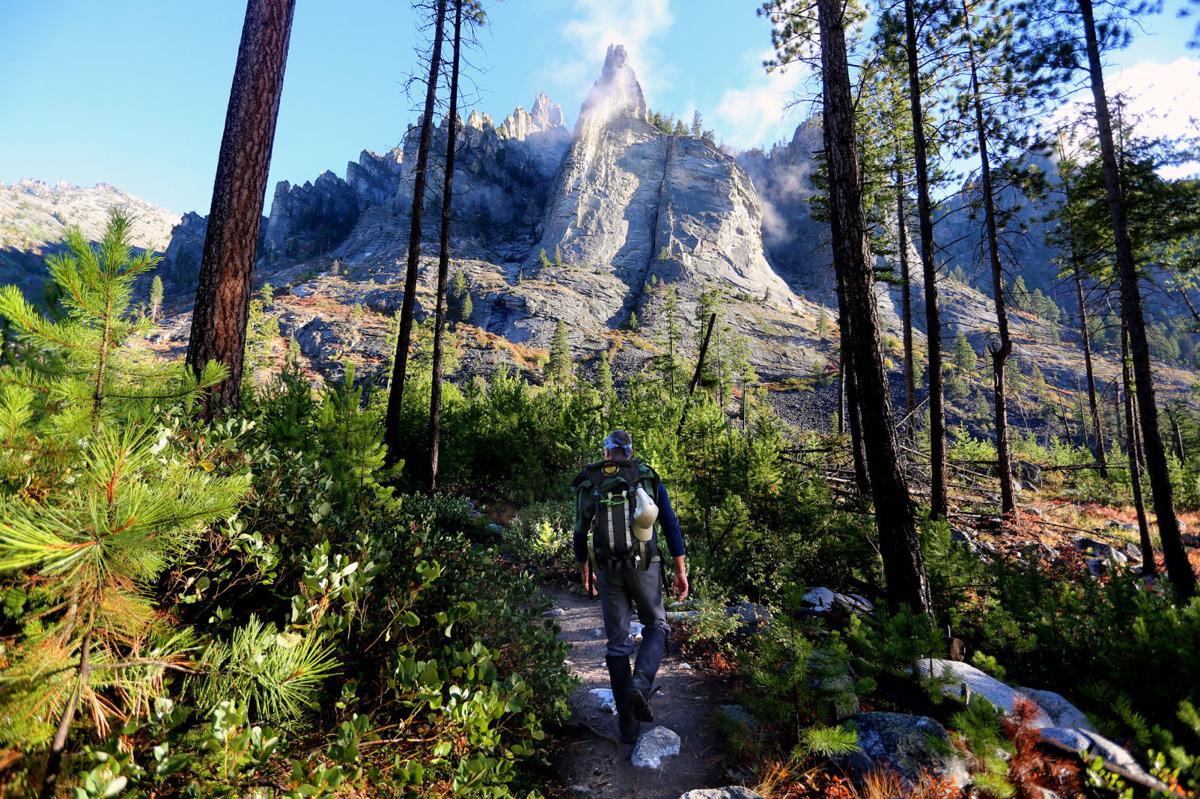 That's the finding of a study commissioned by the Ravalli County Tourism Business Improvement District (TBID) this spring.
Tourism revenue for lodging in the Bitterroot Valley has more than doubled over the last eight years. In 2012, lodging sales were $6.2 million. By 2019, they had jumped to $13.4 million.
Ravalli County has about 380 tourist lodging facilities that range from hotels and bed and breakfasts to guest ranches, lodges and vacation rentals. All of those facilities collect an 8% percent state lodging tax and $1 per room per night county TBID fee, which is used for marketing and research.
Lorraine Roach of the The Hingston Roach Group, a Stevensville economic development and tourism consulting firm, compiled the COVID-19 Impact report that used information provided by 38 Bitterroot Valley lodging owners.
The tourism season in Ravalli County focuses on a six-month window from April 1 to Sept. 30. About three-quarters of annual lodging sales occur during that period.
The COVID-19 shutdown started in March and by April tourists were canceling their reservations for both spring and summer.
In follow-up conversations with lodging owners since completing the initial study, Roach said some have experienced an uptick in their businesses from people who don't want to get on an airplane, but are willing to drive to place where they feel a little more safe from the virus.
The fact that many of Ravalli County's tourist lodging opportunities are located in rural areas with plenty of space for social distancing is attractive to some tourists.
"People may have planned to honeymoon in Hawaii or were going to take a trip to Europe this summer, but due to COVID concerns, they've changed plans and are now going to come to Montana," Roach said. "We have a lot of smaller properties. We're more of a boutique destination. … Our advantage in this time of COVID is that people don't have to ride in elevators."
Tourist lodging owners say that most of their customers are coming from within a 600-mile radius — basically a day's drive.
"That may be a little bit of a silver lining that we could see some new destination markets from this," she said. "On the challenging side, quite a few people who are traveling here are old and in the high-risk category. … The TBID and industry are working to balance the message in this time of COVID that you're welcome to come, but you need to take precautions."
Some properties are seeing guests who come every year opt to stay home this summer, especially if they usually fly to Montana.
"One hotel told me they have had a couple come here for years and stay three weeks," Roach said. "This year they canceled due to COVID. One of the event planners told me that many of their weddings, family reunions and other small group events have canceled until 2021."
Roach said the TBID plans to do a follow-up survey in July to see what's changed.
The TBID's chair, Kris Komar, said the study offers insights that will be helpful for marketing the Bitterroot Valley in the future.
"It's given us a better understanding of who these travelers are and what they are looking for when they come here," Komar said. "The more we know, the better we'll be prepared for the next stage in this."
Nearly half of the spring and summer tourists who come to the Bitterroot visit family and friends.
"We do need to have a better understanding of who are marketing to," Komar said.
The TBID plans to ask for an extra dollar per night that would be used for additional marketing.
"Tourism in the state has a huge impact on the economy," Komar said. "It's all new money coming into a community. … It's essential that we are prepared so we can be in a strong position to market the unique opportunities that we have here in the Bitterroot Valley."
Get local news delivered to your inbox!
Subscribe to our Daily Headlines newsletter.