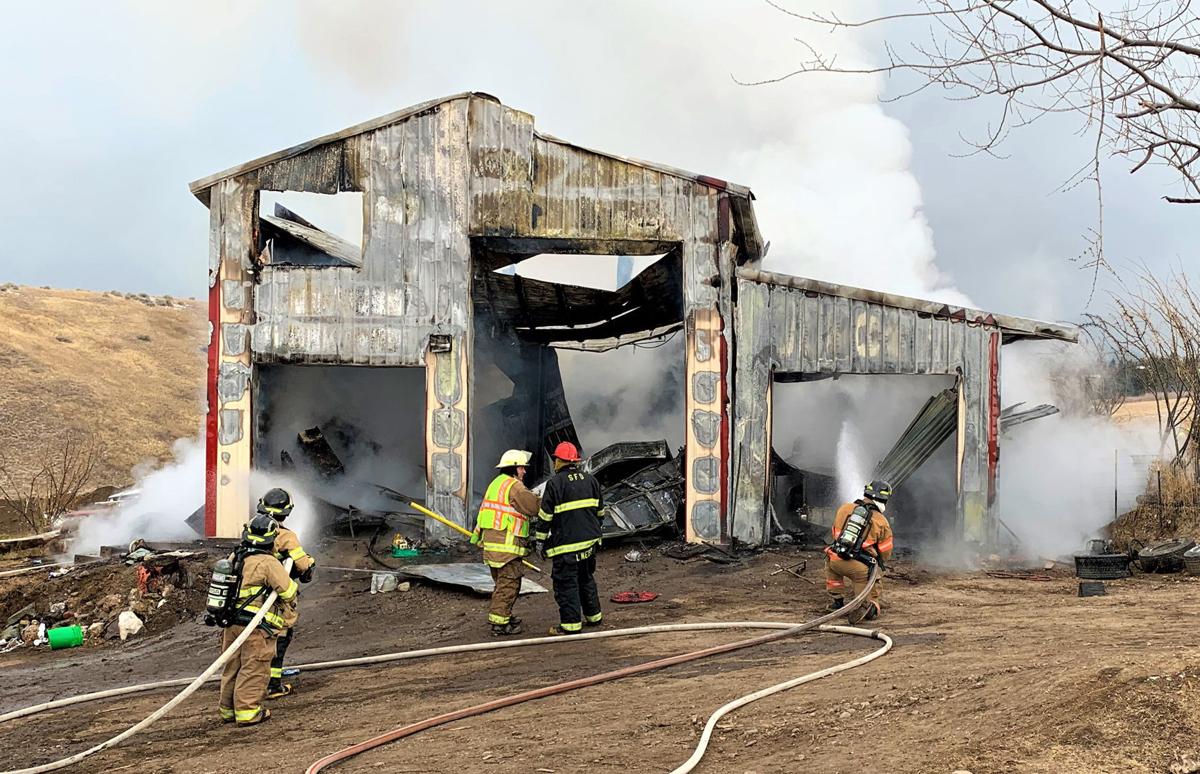 The Florence Volunteer Fire Department responded to a fire on Sandstone Gulch Road east of Florence Monday.
The department was paged at 9:46 a.m.
When firefighters arrived on the scene, they found a 2,000-square-foot, three-bay workshop/garage fully involved in in fire, with parts of the roof starting to collapse into the structure.
Florence volunteer firefighters, with assistance from the Three Mile Fire District and Stevensville Rural Fire, were able to control and contain the fire to the workshop area.
Florence Fire Public Information Officer John Ames said about 20 firefighters responded from the three departments. Some of the firefighers were on the scene for about three hours.
"Unfortunately, when we arrived the man's workshop was fully involved," Ames said. "There was a large travel trailer behind the workshop that was starting to smolder. Its siding was starting to melt."
The firefighters were able to protect the travel trailer and the residence, which was about 30 feet from the fire. 
"We wanted to make sure the house was protected," Ames said. 
The loss included some old pickup trucks that were being refurbished inside the shop and some recreational vehicles, he said.
The fire was located on the far eastern side of the Florence Fire District.
Ames said a light dusting of snow made travel to the remote site a bit of a challenge.
"Due to its remoteness, it did take us a little while to get there," he said. "We could see the smoke from a long ways off. We knew we had an incident, but it was up Granite Creek and onto Sapphire and then down a side road."
No injuries were reported as a result of the fire. The fire's cause is currently undetermined.
"Due to the heavy fire damage, it will take a little while to narrow down the cause," Ames said. 
The estimated loss of the building and its contents was $400,000.
The fire was called in by the residents. A number of neighbors also made the call. 
"Everyone called," Ames said. "That's great. We would rather have 200 calls than none."
Get local news delivered to your inbox!
Subscribe to our Daily Headlines newsletter.