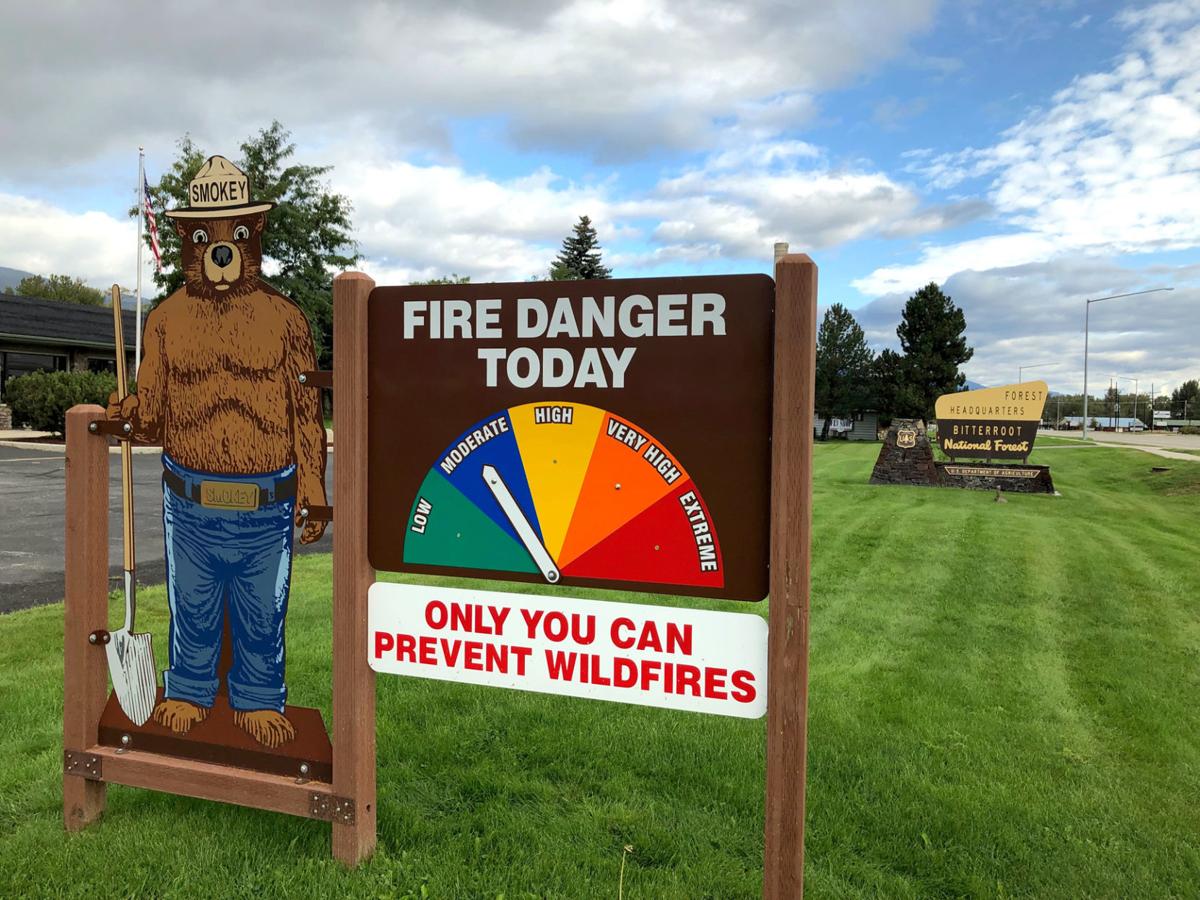 Fall burning season officially is underway in Ravalli County.
Following a soaking rain that dropped nearly an inch of precipitation in many areas of the Bitterroot Valley, the Ravalli County Commission rescinded burning restrictions.
Open burning reopened at 10 a.m. Monday on a day-to-day basis.
Residents hoping to set their burn piles on fire still need to activate a burn permit through the county's system.
Ravalli County Office of Emergency Management Director Eric Hoover said the decision to allow open burning comes as fire danger continues to moderate due to a good amount of rain and lower temperatures in the forecast.
"The temperatures in the forecast are looking more like what we expect to see in the fall," Hoover said.
The fall open burning season will run through the end of November.
You have free articles remaining.
As in every year, open burning is only allowed on days when the county isn't experiencing an inversion that can keep smoke trapped in the valley.
"The folks in the dispatch center monitor air quality every morning," Hoover said. "When people attempt to activate a burn permit on a day when the air quality is poor, the system won't allow for it to be activated."
Since air quality can change from one day to the next, Hoover said people are required to activate burn permits daily.
"If people have a pile they know will burn over several days, they need to go in and activate their permit every day," he said.
The Bitterroot National Forest lowered fire danger from "high" to "moderate" on Monday following a steady rain Sunday that dropped more than an inch in several locations.
Bitterroot National Forest fire management officer Mark Wilson told the commission Monday that "while the 2019 fire season is likely over, we may still have some fire days left this year."
The Bitterroot Forest had 81 fires this past summer, which included 69 started by lightning and 12 caused by people. A total of just less than 768 acres burned. There are still eight active fires on the Bitterroot Forest. None are staffed. Most are in the wilderness.
While vegetation is good and wet right now, Hoover said people still need to be careful this fall when they dig out their torches or put a match to burn piles.
"Everyone is going to be anxious to get out there and do their fall burning," he said. "When they do, they should make sure they have enough equipment to manage their fires and be sure to activate a burn permit."
Get local news delivered to your inbox!
Subscribe to our Daily Headlines newsletter.