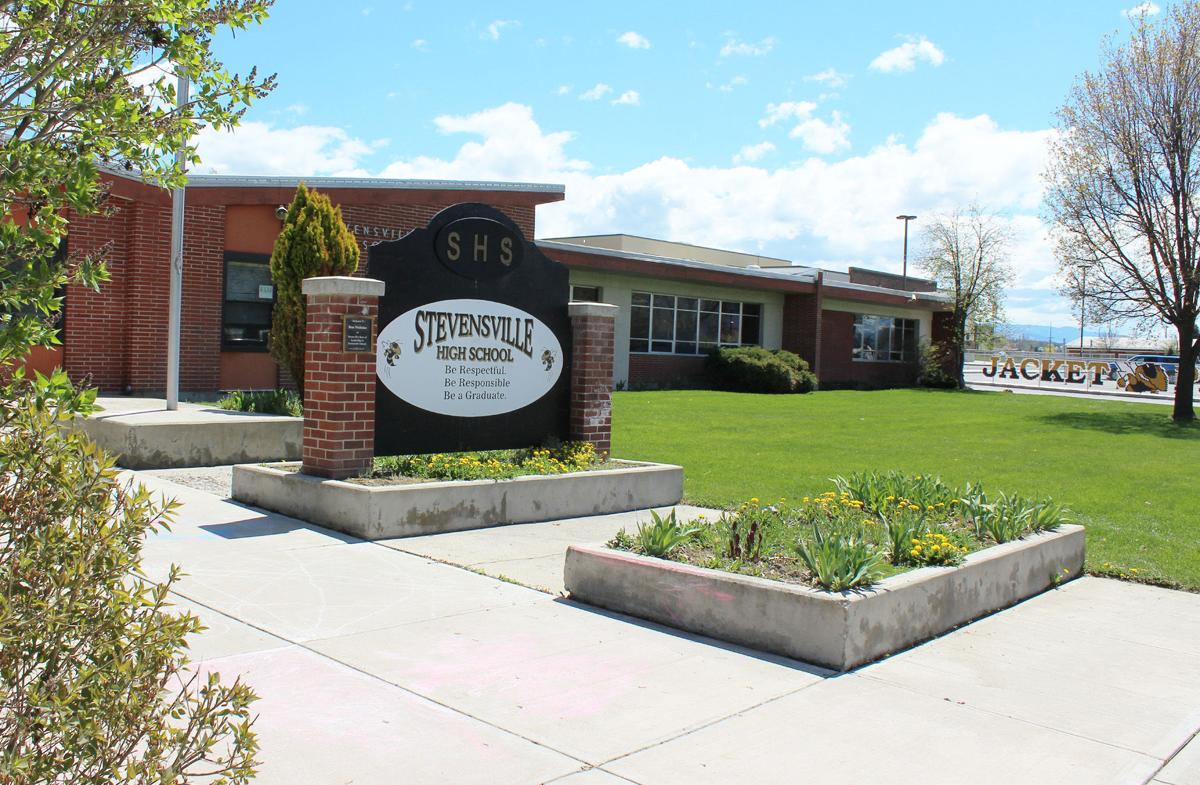 The Stevensville School District broke ranks Monday night with other schools in Ravalli County when it decided against requiring returning students to wear face masks to protect against coronavirus.
On the same night, the Florence-Carlton School District was the first in the county to require all returning students to wears masks when its doors open this fall, including younger students.
Without firm direction from state or federal officials, school boards across the Bitterroot Valley have spent long hours trying to find the right mix for their student body.
Stevensville Superintendent Dr. Bob Moore said the board spent several hours Monday listening to both sides of the issue before deciding the decision on whether a student should wear a mask to school should be left to individual families.
"I can tell you that a lot of us up and down the valley — including teachers, board members and administrators — have been losing a lot of sleep over this issue," Moore said. "How do we best protect the interests of our students? We're all here to take care of the children and do what's in the best interest of children."
Stevensville School Board chair Greg Trangmoe said he was happy that people remained civil during Monday night's meeting despite strong feelings on both sides of the issue.
"I came out in full support of masks because I didn't want to have kids be forced to choose on their own, but not everyone felt that way," he said. "Even if you don't personally agree with the outcome, once you make a decision as a board, then everyone needs to move forward."
At Florence-Carlton, board members dropped a motion that would have exempted younger students from the mask requirement after hearing concerns from elementary teachers about their safety. The board will revisit the issue again at its September board meeting.
It's an issue with no easy answers.
"In the 27 years that I've been an administrator, I never thought I would be dealing with something like this," Moore said.
Last month, Gov. Steve Bullock issued a mask mandate in Montana for counties with four or more active cases of COVID-19. The mandate requires masks indoors in public places and outdoors when social distancing can't be observed, but school districts are making their own decisions on face coverings.
Hamilton and Corvallis school districts decided last week to require masks for all but the lower the grades. Hamilton's board met Tuesday to refine when and where students will be required to wear masks.
Hamilton District spokesperson Justine Stewart said parents uncomfortable with sending their children back to school will have to decide soon on whether they opt for remote learning. Those who chose that option will have to commit to nine weeks.
"We are trying to keep our classroom sizes down as much as possible," Stewart said. "We are aiming for 12. That might not be possible in all cases."
A leadership team at the Lone Rock School District will recommend masks for all its students at a special board meeting Tuesday. That district is currently without a superintendent after Scott Stiegler abruptly resigned last week.
The Darby School Board held a special board meeting Tuesday to decide whether it will offer face-to-face instruction this fall and whether masks will be required if that happens. Darby Superintendent Chris Toynbee said he's putting the choice for masks in the hands of the board, which made its decision after press time Tuesday.
"The mask issue right now is challenging," Toynbee said. "There are a variety of answers, and nothing is that clear. If the governor says we need to have masks, then that's what we'll do. We need some hard direction. All the schools are being left to make this really difficult decision on their own. There's not been a lot of help in making those decisions."
Victor's school board tentatively adopted a plan that will require students above fifth grade to wear masks. Victor Superintendent Lance Pearson said the district plans to hand out masks printed in Victor Pirate's blue and gold to younger students in hopes that will encourage them to keep it on.
"We want to try to make it a cool thing to do," Pearson said. "We want to keep our students and employees safe."
With the situation around the coronavirus changing rapidly, Stevensville Board Chair Trangmoe won't be surprised if the board is required to revisit the issue sometime in the future.
"If we know anything about this, we know now that we can't predict how this will play out," he said. "We might get new directives from the governor or there could be changes made nationally. Our plan tries to include a lot of contingencies."
Stevensville School Trustee Ben Meyer cast the lone vote against the school's plan to reopen. Meyer said his decision was based largely on information presented to the board from the school's nurse, which included mask requirements.
"I place a lot of trust in her professional recommendation," Meyer said. "My priority as a school board trustee and as a parent of school-aged children is getting kids back to face-to-face learning…If we have tools at our disposal that can make that happen, based on recommendations from professionals, I'm in support of using those."
"There are a number of tools that we can use, including social distancing, hygiene and masks," he said. "I think we are better off when we implement everything we can rather than go back to online learning."
Stevensville School librarian and Teacher Association President Chyrle Wohlman said the teachers she had heard from Tuesday expressed disappointment in the board's decision.
Wohlman said the staff had been told that Bitterroot Valley superintendents were working together to ensure that the rules around masking would remain somewhat consistent. Other schools in Ravalli County as well as Missoula and Frenchtown are requiring masks.
Wohlman has heard from teachers who are afraid to go back to their classrooms.
"They have looked at the science," she said. "They have done their own investigation. They realize for their own health and that of their families, the best step is to follow the recommendations of health professionals. They feel compromised by this decision."
"From my personal standpoint, I want to see the kids," Wohlman said. "I miss the kids. As teachers, we do a lot more than just instruct kids. We want to do that in a safe manner. Not just for the students, but for the staff too."