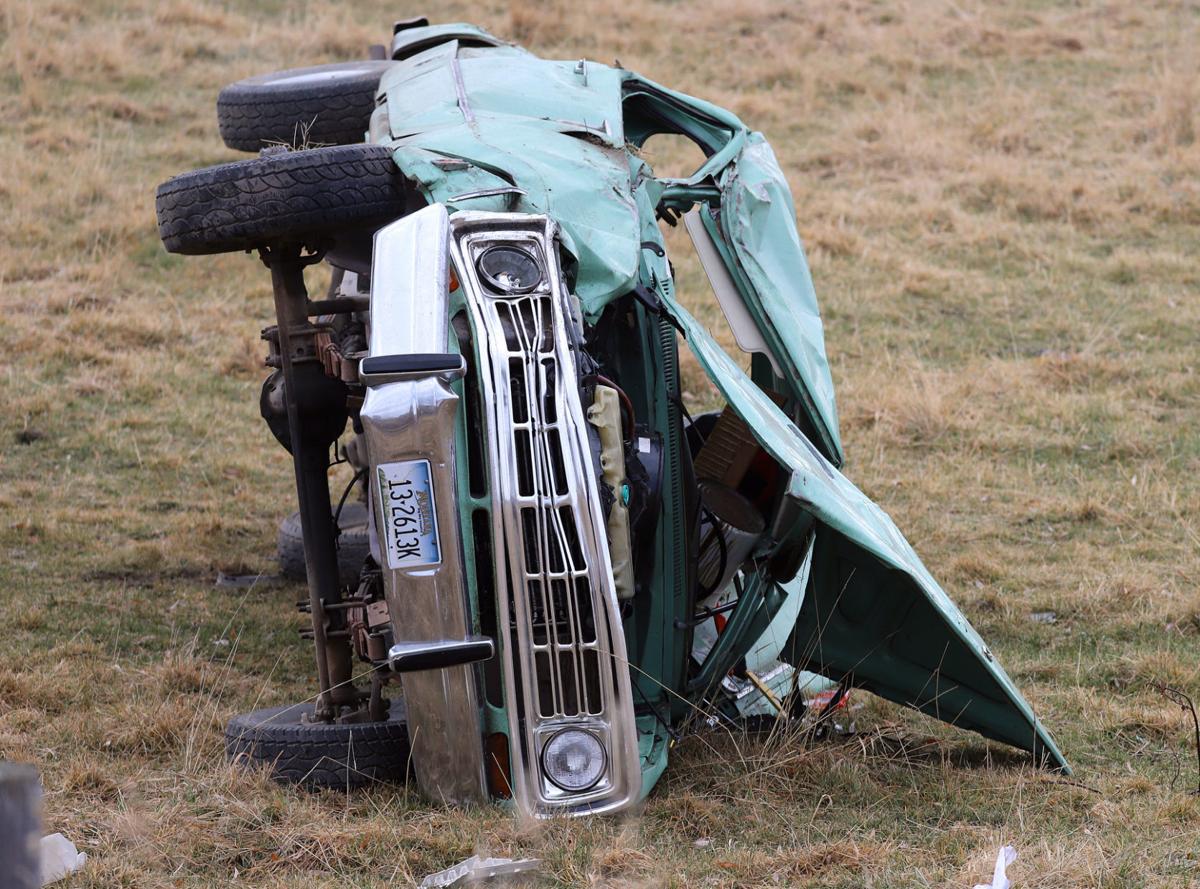 Montana Highway Patrol Trooper Ryan Janes was preparing to pull out some additional flares from the trunk of his patrol car Wednesday morning to help warn drivers at an accident scene when he heard a car losing control.
His quick reaction might have saved his life.
"It could have been bad," said Montana Highway Patrol Trooper Lath Keith. "He, fortunately, was able to hear the vehicle losing control on the icy road and was able to escape to a safe area."
Janes was at the scene of an accident on Threemile Creek Road near Tripp Lane that happened just before 8 a.m.
The car slammed into the side of Janes' vehicle.
Neither Janes nor the woman driving the vehicle that hit the patrol vehicle was injured in the accident.
You have free articles remaining.
"The conditions were icy Wednesday morning," Keith said. "We had five crashes in about an hour."
Four Montana Highway Patrol troopers were called in from the Missoula area to assist with the large number of wrecks that occurred mainly in the northern end of Ravalli County.
Keith said emergency responders often deal with near misses while attending accident scenes.
"It's unfortunately not uncommon to have that occur at crash scenes," Keith said. "Drivers coming upon an accident sometimes are traveling too fast for the road conditions and generally they are paying attention to the actual crash scene as opposed to the road.
"That's consistent with my experience," he said. "There are a lot of near misses that take place every year with emergency responders because people are driving through the scenes too quickly."
Keith said people should slow down when they come upon a wreck. They should also be monitoring the conditions of the road. If it's raining and the temperature gauge inside their car registers anything below freezing, they should know that there's a chance that ice is forming on the road.
Fortunately, Keith said there were no fatal accidents Wednesday morning. One driver did have to be transported to the hospital after a vehicle rolled after leaving the county road.
"People sometimes forget that there's not too much of a shoulder on some of the county roads," Keith said. "If they end up driving off the shoulder, the chances of their vehicle overturning is high."