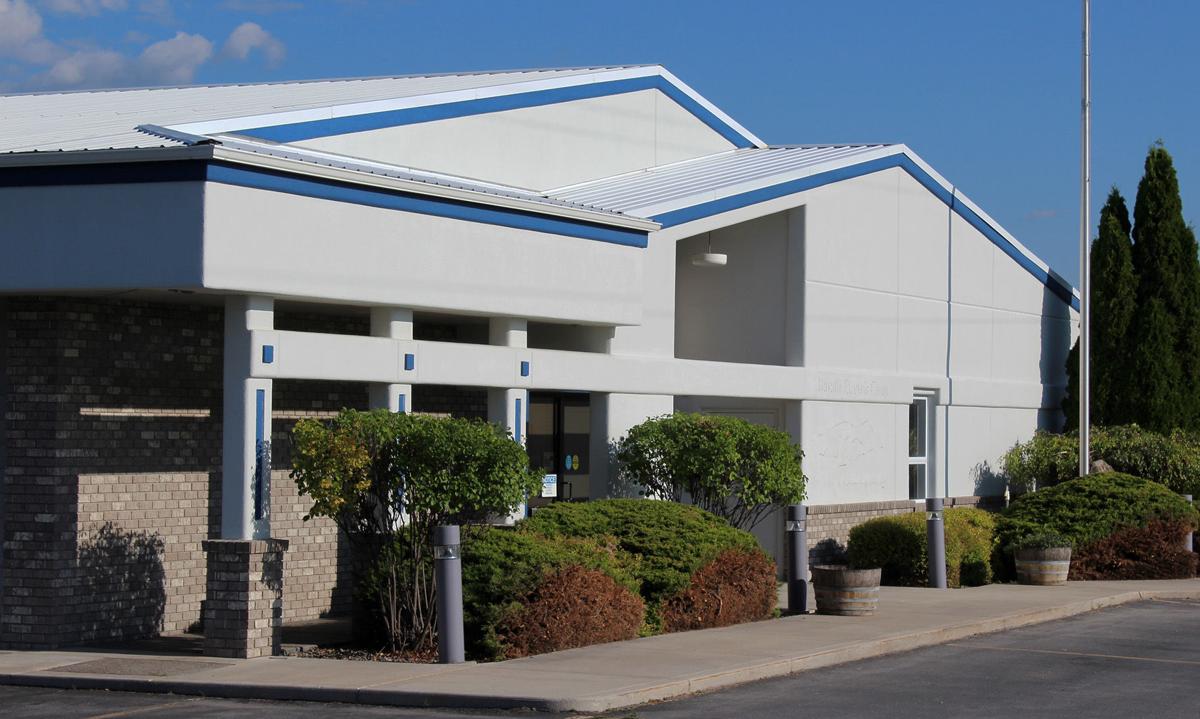 The proposal will be reviewed for adoption with other back to school plans on Aug. 3.
Trustee Shawn Boelman proposed the motion requiring masks.
"We want kids in the seats and my gut feeling is we're going to get mandated to have masks anyways," he said. "There is the science that masks help. My motion is for all students, staff and everyone on school grounds (to wear masks)."
While Trustee Tonia Bloom was surprised with Boelman's sudden motion she recommended an amendment to the motion that masks for primary students are strongly encouraged but required for staff and visitors.
The amendment and main motion passed.
The governor's mask mandate applies to people age 5 years old and up, which would include primary school students, but the governor also said school districts would work through their own requirements. Friday, the governor's press secretary said the issue would be revisited: "The governor said that schools are not included at this time because he knows districts are working through guidelines around masks at the local level. There have been a lot of questions around how schools are included in the mask mandate, and we are expecting to revisit this soon."
During the CSD meeting Board Chair Becky Anderson said the issue of masks is distracting communities and schools from focusing on completing the plans for back to school. She said information shows that masks reduce the spread of COVID-19.
"It's one of the things that we can do to help our students, staff and families," Anderson said. "I feel we'd be doing a disservice to everybody in the district if we don't have everyone wear masks. It will help us stay in school. If we can teach kids to read, we can teach them to wear masks."
Trustee Todd Wyche agreed and said masks help slow the spread.
"Whatever we can do to help the people in our community not get the disease, it's more likely the school will stay open, businesses will stay open," he said. "It's the responsible thing to do."
He said that when personal choice and public health conflict, the school needs to "lean towards Public Health."
"Being a public entity, we need to do what is best for the public good," Wyche said. "We need to consider the public good now so we that have more opportunities to exercise personal choices later."
Trustee Jennifer Channer suggested delaying the decision and conducting another poll of families attending the Corvallis school. She said she has not seen studies about children wearing masks and said she doesn't believe people are even washing their masks, if they are wearing them.
Trustee Dan Wolsky said he agrees with taking a poll because he wants more time to consider the plans and talk to stakeholders.
"I think that more than likely we're going to end up there, but I would rather communicate with people in the short term," he said. "I think there is way too much being made out of the mask thing. We have other things to discuss and implement. Unfortunately, (masks have) become a polarizing issue in our community."
With special education students starting back to school soon, and the need to complete other planning to prepare for school to start, the board voted on wearing masks.
Bloom said that masks are one of the best things for stopping the spread of the coronavirus.
"The older the child is the more likely they are to both become ill and transmit," she said. "Clearly as students get older, they can be expected to responsibly use a mask. I think it is totally reasonable to require masks at that level. Masks are one of the easiest things we can do to help ensure that school could stay open."
Bloom said the more masks are used, the better opportunities for safety.
"If you're cutting off transmission even 80% of the time, you're way ahead of not cutting it off at all," she said. "For people who may be questioning the effectiveness of masks, the more they are used the more you are inhibiting the spread and if someone does become ill, they may be more likely to have a milder case."
The school board also considered other recommendations from task forces, looking at all aspects of student movement including hall passing and what to do if there are positive COVID-19 cases for students and staff.
Superintendent Jon Konen listed options that were being researched like social distancing by using cohort groups, sanitation, shorter school days, remote learning with plans for flexibility and adaptation.
He said the school needs guidance on what to do with substitute teachers and positive COVID-19 cases from the public health nurse and the Corvallis School Board.
The Corvallis School Board meets weekly this summer to finalize plans. The Corvallis School Board meets next at 5 p.m. on Monday, July 27, and the meeting can be accessed on line through the district's website corvallisschools.org.
Get local news delivered to your inbox!
Subscribe to our Daily Headlines newsletter.