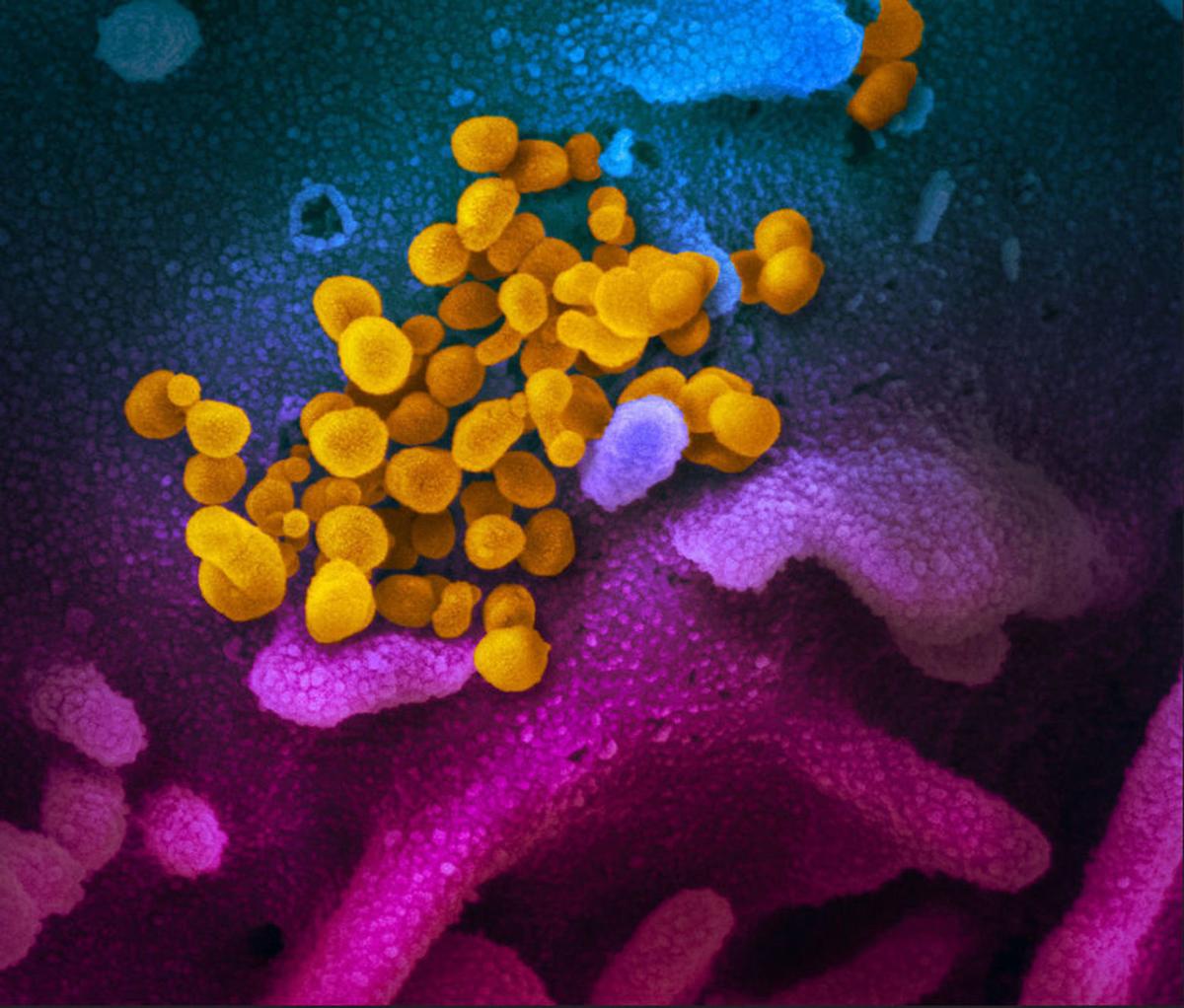 On the same day that Gov. Steve Bullock announced the state was pursuing enforcement measures in Flathead County against businesses that flouted COVID-19 health mandates, the Ravalli County Commission heard from residents upset about a proposed message to the community urging people to follow Centers for Disease Control and Prevention guidelines.
On Thursday, the Ravalli County Commission met to develop a message about COVID-19 to the community.
Commission Chair Chris Hoffman said the commission was following up on a request from the county health board to develop a joint message to encourage people to follow the CDC guidelines that include wearing masks in public, washing hands and practicing social distancing.
"We continue to encourage all residents to educate and conduct themselves as safely as possible during this current situation," the commission's draft statement read. "We ask our residents to always treat each other with compassion, and respect each other's right to make decisions about their own health."
Hoffman said the commission remains adamant that it would not require enforcement of the guidelines on businesses or county residents.
For more than an hour Thursday, the board heard mostly from a group of unmasked residents — who sat in chairs almost touching each other — who challenged the need for masks and the validity of the tests being used to detect COVID-19. Some called the studies that support the use of masks to reduce the spread of the virus "lies" and urged the commission to seek out the "truth."
"Our lifestyle has been totally altered because of this," said TC Richardson of Stevensville. "I don't think there is enough information out there. There's not enough information that shows masks, hand sanitation or social distancing does any good."
Alan Lackey of Stevensville said the constant emphasis on the coronavirus was producing a "feardemic" that creates a situation that any time a person gets a cough or stuffy nose, they end up "scared to death."
Darryl Poole of Hamilton said he was an "Americanist and the Americanist way is equal parts personal responsibility and personal liberty. So if you want to be free, you also need to be responsible."
After doing his own research, Poole said there is "at the very least a huge question as to is this as bad as they really say it is…I admit that 200,000 or however more that it's been in this country at this point is a lot of deaths, but statistically speaking, a lot of those deaths…were people with morbidities who were already going to die by the end of the year anyway. That sounds crass and hard, but it's life."
Poole said he doesn't resent others who wear masks but believes that everyone, including himself, should be able to make that choice.
"I'm not part of a collective," he said. "I'm not and I never will be. So when you think it's my responsibility to take care of you, then I'm just not going to do it. I wish you well in your own endeavor, but I'm not going to do it because I'm a free American and I believe in the principles the United States was founded upon."
Kierstin Schmitt was the only person in the audience who wore a mask Thursday. She urged the commission to take a stand.
"Nobody knows anything about this virus except for a handful of people who are tasked and trained and their expertise is in infectious diseases," she said. "No one in this room is an infectious disease expert…So we don't have the information. We don't have years of data. We don't have years of experience with this thing. We don't have medical records. We don't have death data."
"That is the truth," Schmitt said. "Everyone wants the truth. We don't have that information because it is a brand new virus that has come into the world, not just Ravalli County."
"This (a mask) is the only thing that we have currently that represents a barrier to the droplets that can linger in the air and that have been proven to infect other people," she said. "So the discrepancy and the argument against masks to me is ridiculous. If we don't wear masks and people don't wash hands and stay socially distant — do all the things the experts are telling us to do — then you are setting yourself up and everyone else you are encountering."
"I can tell you the people in this county — besides the people in this room that are against it — are begging of you to please set the tone for the county," she told the commission. "The reality is that we have no data. We have no vaccine. We have no truth. And we have no history with this."
In a report posted online on Oct. 20, the CDC said an estimated 299,028 excess deaths occurred in the U.S. from late January through Oct. 3 this year compared to the same period in previous years, and 66% of those deaths are attributed to COVID-19. A separate study published Friday estimated that 96,000 to 130,000 lives could be saved from September through February 2021 if 85-95% of people in the U.S. wear masks in public. The study was published in Nature Medicine and is based on research from the Institute for Health Metrics and Evaluation at the University of Washington. 
Hoffman said the commission has been inundated with mail on this issue.
"We're not hearing from people in the middle on this," he said. "We're hearing from people on both sides of the spectrum. We are hearing from people who want and demand that this be enforced or we're hearing from people who don't want to see any enforcement at all."
From his perspective, Hoffman said the commission is trying to find a compromise "to help us live with this new threat in a way that reflects our community's values and norms."
After hearing from the public Thursday, the commission added a bullet point urging residents to research healthy lifestyles, including nutrition, exercise and rest, to bolster their immune systems.
Commissioner Jeff Burrows asked the public to reach out to the commission before spreading information that might be false.
"We rarely get a call asking us to verify information," Burrows said. "Typically we see it on Facebook a week later after it gets posted."
Hoffman said he's been disappointed by many people in the community who have taken out their wrath on those working in the county's public health department.
"For those people to take the shots is inexcusable to me," Hoffman said. "For someone to make comments to them or suggest they are perpetuating a lie or they are not doing enough is disappointing. I've been very disappointed in segments of the community from both sides…I guess it's a good opportunity for me to say… get off their asses, leave them alone, they are trying to do their work, and they're doing good work."
Hoffman said he worries most about the damage that's been created by division on this issue within the community.
"I believe that is coming from both sides of the spectrum," he said. "We have private businesses that are being harassed because they are trying to be compliant with what the governor put out…Those individuals who run those businesses believe it, are afraid of it and are trying to comply with it because they don't know what else to do."
"Good God people, can we please just let people be who and what they are," he said. "You're not going to change anyone's mind…At this point in time, neither the public health, county commissioners, sheriff or county attorney are interested in becoming the mask police."
On Friday, Bullock announced a consumer complaint form used by the Montana Department of Public Health and Human Services had been updated to include concerns related to COVID-19 public health directives. A press release said the information received will allow the state to track cases with numerous complaints and follow up on the most egregious ones.
On Thursday, Bullock said the state would ask a court to force five Flathead County businesses that had repeatedly violated health mandates meant to minimize the spread of coronavirus to follow the orders or be closed. The action followed an investigation by state officials.
Ravalli County currently had 205 active cases of COVID-19. There were 15 new cases reported Friday. Eight active cases remain hospitalized.
Thursday, Montana added a record 932 new cases, and Friday, the state had counted 294 COVID-19-related deaths and had 348 active hospitalizations.