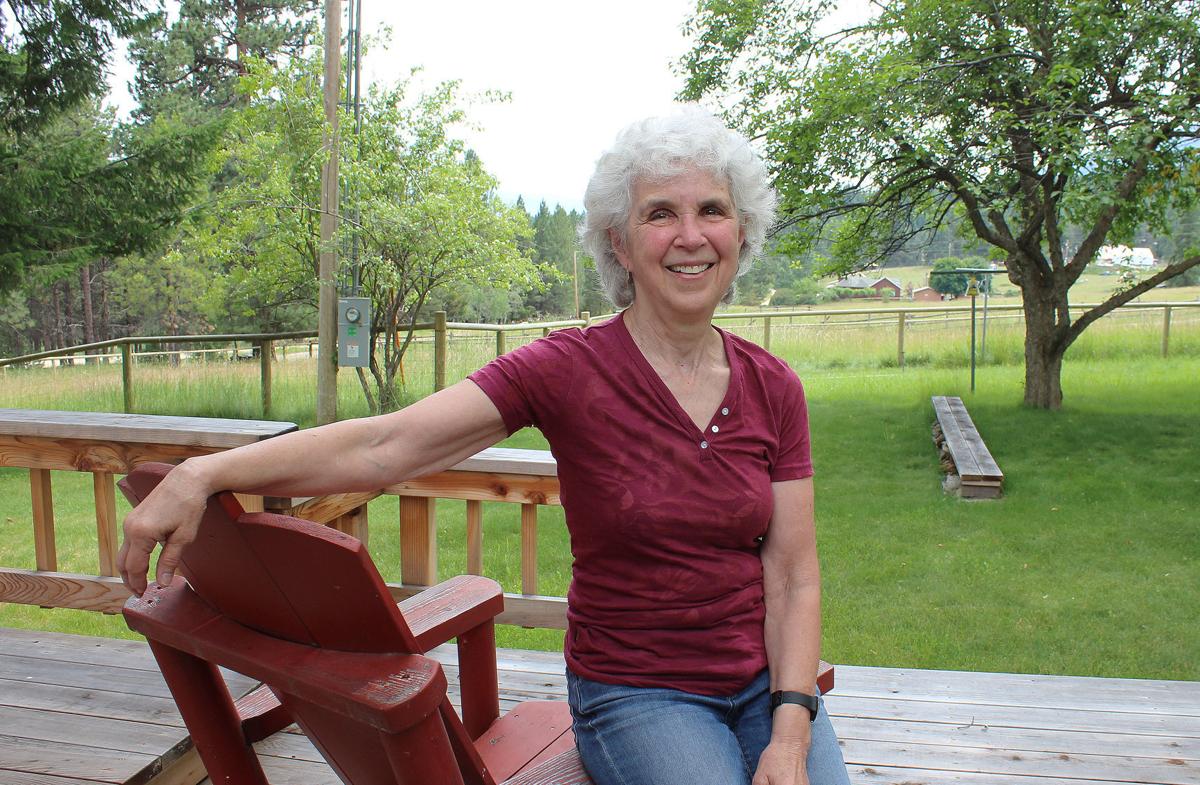 Tonia Bloom served on the Corvallis School District board for 32 years.
Last spring that came to an end when she lost the election.
"It has been my job," she said. "It has been hard to have it end a little before I was ready to give it up, but every three years you know it might happen. It has been very fulfilling, important, interesting, mostly enjoyable and very worthwhile. I can't think of anything more worthwhile that I could have volunteered for, for 32 years."
Bloom was first elected in April of 1987, has served with 24 school board members (16 men and eight women) and five superintendents — John Wetzel (1987-1990), Kirby Maki (1990–1998), Daniel Sybrant (1998–2009), Monty Silk (2009–2014) and Tim Johnson (1914-2019).
Bloom said low turnover shows stability in the district and having new board members reduces "institutional memory" but gains "fresh ideas."
In 1987 the school district enrollment was around 800 and it was a Class B school. Enrollment has nearly doubled and the school is now classified as Class A.
"Looking back at the minutes all these years, we were mostly dealing with growth," Bloom said. "We were dealing with our facilities aren't adequate or our budget isn't adequate or both. It was a constant theme and that's what the board is dealing with now."
She said growth is good until you hit a "facility crunch" and have to ask the community for funds to build.
"Budgetarily, growth is always better, schools are always enrollment-dependent," Bloom said. "The only thing worse would be rapidly shrinking because your money goes down faster than your ability to contract staff."
In 1987 the school was broke.
"The 'Underfunded Schools' lawsuit was winding its way through the courts," Bloom said. "We were involved and a lot of the Ravalli County schools were involved. What makes a school underfunded is the poor tax base in relation to the number of students you have, how many tax dollars are there behind each student."
Montana aggregates taxes and returns the funds to schools through a formula.
"When that gets out of whack and state shares start falling, schools become dependent purely on their local resources and those are incredibly unequal," Bloom said.
After the Montana Supreme Court heard the school funding lawsuit and determined the state was not contributing its share and was providing unequal funding, Corvallis began to receive more funding from the state and also was required to permissively levy.
As the school grew and funding improved the positives for the school included being able to afford an enriched curriculum, a Gifted and Talented Specialist, orchestra classes, a speech program, special sports, FFA, educators with specialty training, a curriculum director and being able to retain more good teachers.
"The ability to operate our own special education program has made it a better program because it is so responsive," she said. "Being inclusive where identified students were in regular classrooms was cutting edge that benefited everyone. Having an onsite preschool program was a boon, especially for staff. Full-day kindergarten has been good for students."
In 1990, Ravalli County voters soundly defeated a proposal to consolidate Hamilton and Corvallis schools showing they wanted their own schools.
"I realized after that election and watching the legislature trying to satisfy the Supreme Court decision that one of the main jobs of a school board member is watching the legislative meeting every two years," Bloom said. "My advice is to pay more attention to that meeting and advocate effectively."
Bloom attended Montana School Board Association workshops and conventions, serving as a delegate to the assembly for almost 30-years, director from 1996 to 2004 and president from 2001-2002. She also served with a K-12 Vision Group, with representatives from School Administrators of Montana and the teachers union that helps set the platform that educational organizations advocate.
You have free articles remaining.
In 1991 an upsurge in enrollment began as did adding buildings. A bond in 1997 funded additions to high school (choir and locker rooms), middle school and the early childhood building at the primary school.
Bloom was chair of the school board in 1998 when a fire burned down half of the middle school. She described the following year as difficult.
"Dealing with the insurance to ensure we were able to rebuild fully was a year-long battle," she said. "We did it and came out whole. It was a challenge, but it got done."
Superintendent Kirby Maki retired and Daniel Sybrant took the helm at that time.
Bloom said two things made a big difference in the rebuilding process. In 1992 the state allowed non-coterminous school districts to unify so Corvallis became one school K-12 with a unified budget. In 1993, Ravalli County abandoned the north ends of Market and Main Streets, providing land for the new high school addition.
In 1995, the school was able to purchase 20-acres of land east of Eastside Highway providing space for athletic fields and a football and track stadium. In 2001, 10 more acres were purchased for soccer fields and the Big Blue playground. All were built by volunteers and donations.
In 2001, Corvallis was the first district in the state to have a technology levy (in perpetuity) and soon after added a five-year building reserve levy to do energy and high school bathroom upgrades.
In 2005, the school became a class one district (not athletic distinction) changing from five to seven board members.
In 2018, Corvallis voters passed the purchase of the Ravalli Electric Cooperative buildings and land that abuts current school property.
"We really need the space and it is one of the things I am happiest about," she said. "The main reason I filed to run for another three years is I really wanted to see the facility planning process through. I've been the head of the facilities planning committee and I hope the long term plan will be a good one. I think they are headed in a good direction."
Bloom said she sees the school needs more elementary classrooms, a performing arts venue, an expanded lunch room and a smooth traffic flow.
Bloom said that the main role of the school board, which is comprised of elected lay people, is to help staff succeed by providing resources of money, appropriate facilities and supplies, and also creating a positive atmosphere for education.
"Selecting a good administration and providing them leeway to do their job that they, in turn, give to their staff to do creative things comes from the direction and standards that you expect of all those people," she said. "Resources are tangible and intangible like the culture of the school."
School board member Kathi Harder-Brouwer praised Bloom saying her "service was certainly an accomplishment."
"I believe that Tonia was able to mesh two features that made her an outstanding school board member: she was devoted to the well-being of students while making sure they were provided with the best education possible and she possessed an encyclopedic knowledge of school law and finance that provided steady direction to the district in times of change," Harder-Brouwer said. "I will miss serving with her, but hope I learned enough to continue to serve in a manner that does justice to the district she helped shape."
Superintendent Tim Johnson said, "Bloom's volunteer service to Corvallis is inextricably linked to its successes."
"Tonia's drive, adaptability, and thoughtful leadership pushed me as a superintendent and Corvallis as a district," Johnson said. "Her 32-years of service as a board member is a rare blessing."
School board member Ginny Hoffman said Bloom was a "willing and very worthy ambassador for the district wherever she traveled—whether it was to the many conferences across the state through the years or to Helena to testify at the legislature."
"She mentored me and, I'm sure, many other trustees during her tenure on the board," Hoffman said. "She loves Corvallis Schools and, I have no doubt, will continue to be involved and to volunteer there in other ways."
Bloom does plan to stay involved with the Corvallis School District as a community member and will continue to serve on the Corvallis Schools Foundation.