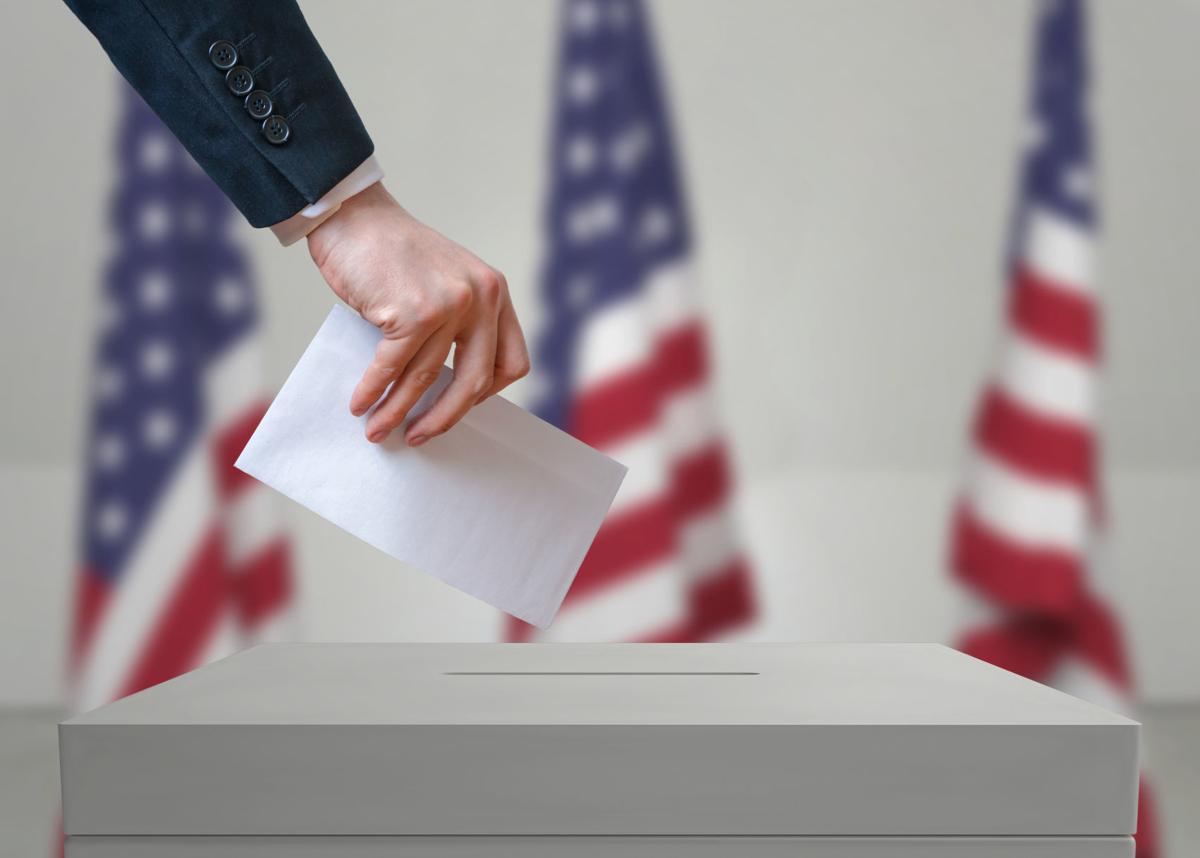 Voter turnout in Ravalli County's primary mail ballot election hit a historic high Tuesday.
Ravalli County Elections Administrator Regina Plettenberg said the vote far exceeded the previous record that occurred during the last presidential year primary election in 2016.
On Tuesday, elections officials tabulated 18,052 votes, which accounted for 58 percent of registered voters in the county.
In 2016, 16,648 voted, or 48 percent of registered voters.
"We really, really had a great turnout," Plettenberg said.
Absentee ballots have been gaining in popularity since 2002 when any registered voter was allowed to request one.
"Absentee ballot numbers began to outweigh the polls several election cycles ago," Plettenberg said. "I think that is a trend that will continue."
"For me, I just want people to vote," she said. "As long as they vote, I'm happy."
It's too early yet to know if the fall's general election will be held at the polls or through a mail-in only ballot.
Plettenberg said election clerks are moving forward with the thought the election will be at the polls, but understand that could change if there is a second wave of the novel coronavirus this fall.
People concerned about the coronavirus can ask for an absentee ballot in advance of the general election, Plettenberg said.
The unofficial results in Tuesday's primary election have been released.
In one of the most closely watched races that pitted two Republican state representatives seeking the senate seat held by Senate Majority Leader Fred Thomas, Rep. Theresa Manzella won the nomination with 3,652 votes.
Rep. Nancy Ballance received 2,140 votes.
Manzella was a member of the "38 Special" group that complained another faction called the "Solutions Caucus" crossed the Republican party platform too often and helped Democrats pass Medicaid expansion and an $80 million bonding bill. Ballance was a member of the Solutions Caucus.
Democrat Margaret Gorski easily outpaced challenger Timothy Gibney by a vote of 2,102 to 242 for a chance to challenge Manzella this fall. Gibney's family has a history of running as faux candidates for parties that officials say they're not affiliated with.
Ravalli County voters reelected two other members of the Solutions Caucus in contested House seats.
Incumbent Rep. David Bedey, R-Hamilton, easily defeated challenger Kenneth Allen with 75 percent of the vote, 1,825 to 595, for House District 86.
Fellow incumbent Rep. Sharon Greef, R-Florence, earned 47 percent of the vote in a three-way race for the Republican nomination for House District 88. Greef had 1,288 votes. Challengers Scott Roy McLean had 860 votes. Former Stevensville mayor, James (Jim) Crews had 620.
Both of those House seats do not have a Democrat challenger.
Michelle Binkley defeated three challengers for the Republican nomination of Manzella's former House District 85 seat. Binkley had 1,353 votes. Hollis Poe received 952 votes, Matthew Locati, 425 and Kyle Ellsworth received 397.
Binkley will face Democrat challenger Laura Jackson in the general election.
Vape store owner Ron Marshall earned the Republican nomination for Ballance's former House District 88 seat with 1,480 votes. Challenger Sashin Hume had 738 votes and Jolena Bugli received 442.
Democrat Laura Merrill will face Marshall in the general election.
In the county government's only challenged race, former dairy farmer Dan Huls easily defeated Phil Tummarello by a vote of 8,419 to 2,494 for the commission seat currently held by Chris Hoffman. Both ran as Republicans. No Democrats filed for the position.
Voters in Hamilton, Corvallis and Victor school districts gave the green light to a three-mill levy to fund operations and pay for maintenance costs of the Bitterroot Public Library by a vote of 5,313 to 3,641.