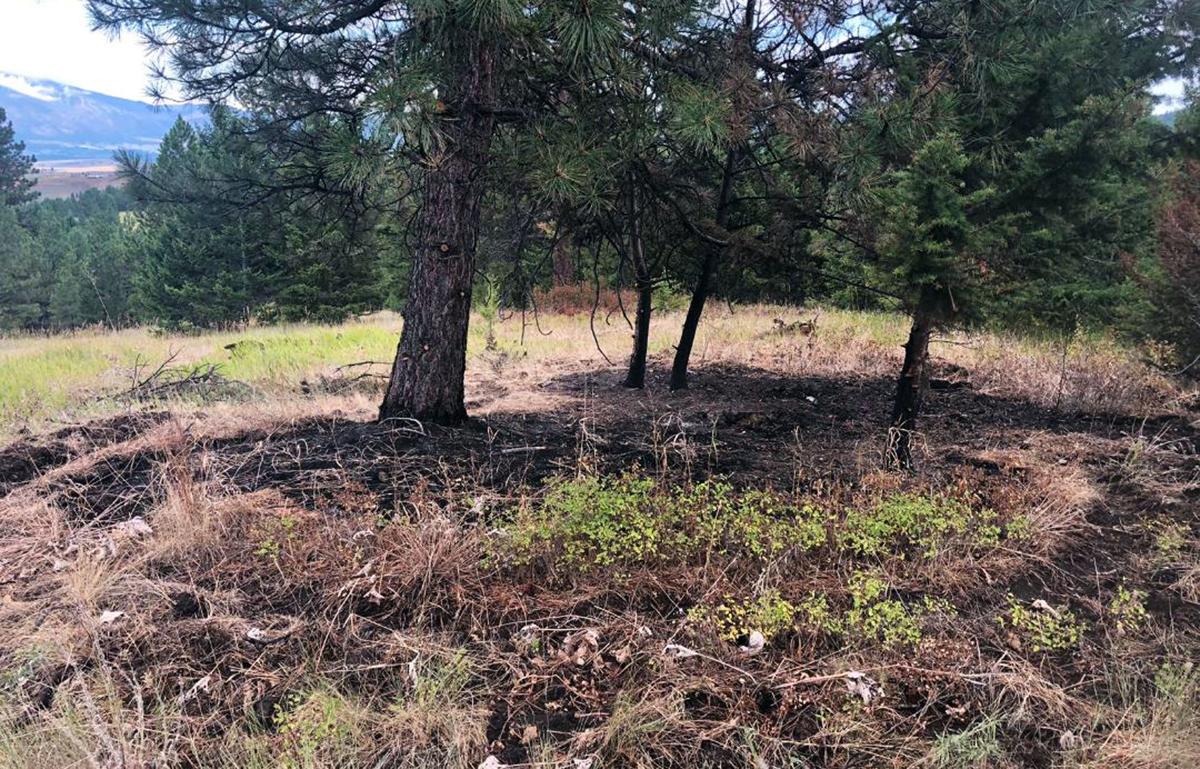 There have been plenty of opportunities for a large wildfires this summer in the Bitterroot National Forest, but an unusually wet summer has helped firefighters keep flames from spreading.
With still three weeks of fire season remaining, Bitterroot Forest firefighters have responded to 65 wildfires that have burned a total of about 465 acres.
Last year, 44 wildfires were reported through the entire fire season. Those fires burned 1,082 acres. In 2017, a total of 70 fires burned close to 36,000 acres.
"Firefighters have done a good job in keeping them small this year," said Bitterroot National Forest fire prevention specialist Anna Bateson. "Weather has been a factor as well. … In the past, lightning storms have been much drier and firefighters haven't been as successful at catching fires when they are small."
Twelve different stations measure precipitation on the Bitterroot Forest.
In 2018, through the period of July 1 to Aug. 18, the average amount of precipitation forest-wide was .08 inch. This summer, through that same time period, the average has been 2.51 inches.
The largest fire so far this year was also the earliest.
In April, a controlled burn on the Lee Metcalf National Wildlife Refuge quickly burned nearly 400 acres of cured grasses and other vegetation. The second-largest wildfire this summer happened last week when lightning touched off a quick-moving grass fire northeast of the Rocky Knob restaurant. Quick action kept the Lawrence Gulch fire at 57 acres.
So far this year, there have been 53 lightning-caused fires and 12 started by people.
Bateson said the concern now is that people will let their guard down due to all the recent moisture, and cause late-season fires.
"We don't want the public to think that the fire season is over," Bateson said. "It doesn't take much for the fine fuels to dry out. We're still finding abandoned campfires."
Bateson said there was a small human-caused fire Tuesday on the West Fork District started by a grader.
"It was a small spot fire," she said. "Firefighters jumped right on it."
Open burning remains closed in Ravalli County. The fire danger continues to be classified as high.
Get local news delivered to your inbox!
Subscribe to our Daily Headlines newsletter.