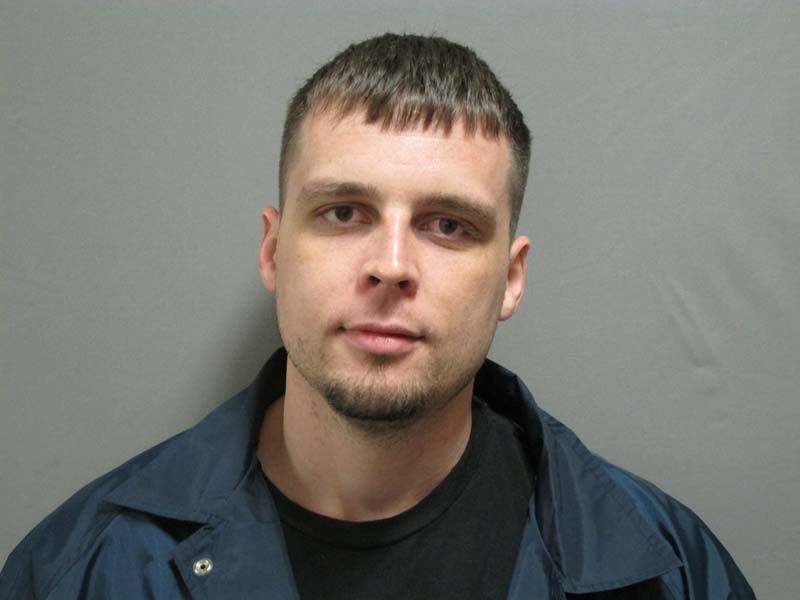 A former Florence man convicted of setting a series of fires in 2006 that cost millions to extinguish was arrested last week after allegedly assaulting a Ravalli County sheriff's deputy.
Jonah Michah Warr, 33, of Hamilton was arrested on July 29 after he allegedly threatened the deputy with a knife and then began throwing punches. A charging affidavit said two officers had to deploy their Tasers during the arrest.
The charging documents said the deputy responded to a report shortly after 10 p.m. of an individual in a parked vehicle in the Stevensville area who was attempting to commit suicide by overdose.
Warr was unresponsive at first, but the affidavit said he initially threatened to stab himself after the deputy opened the vehicle's door before becoming combative. He has not yet pleaded to the charges.
Ravalli County Justice Jennifer Ray set bail at $5,000.
Warr earlier admitted to setting at least 19 fires, including the Gash Creek fire, which cost more than $7 million to fight in 2006. He was sentenced to a 10-year prison term in federal court on nine counts of arson in 2007 and ordered to pay $455,229 in restitution.
He served seven years of a 10-year federal prison sentence before being released on probation in 2015.
Warr's court troubles in Ravalli County date back to 2004 when he pleaded guilty to several felonies for possession of explosives and criminal mischief for blowing up mailboxes in the Florence and Stevensville areas.
Following a revocation of his deferred sentence and an appeal on those earlier charges, Warr was sentenced to a 15-year commitment the Montana Department of Corrections, all suspended, in 2016.
He was on probation at the time of his arrest last week.
Get local news delivered to your inbox!
Subscribe to our Daily Headlines newsletter.