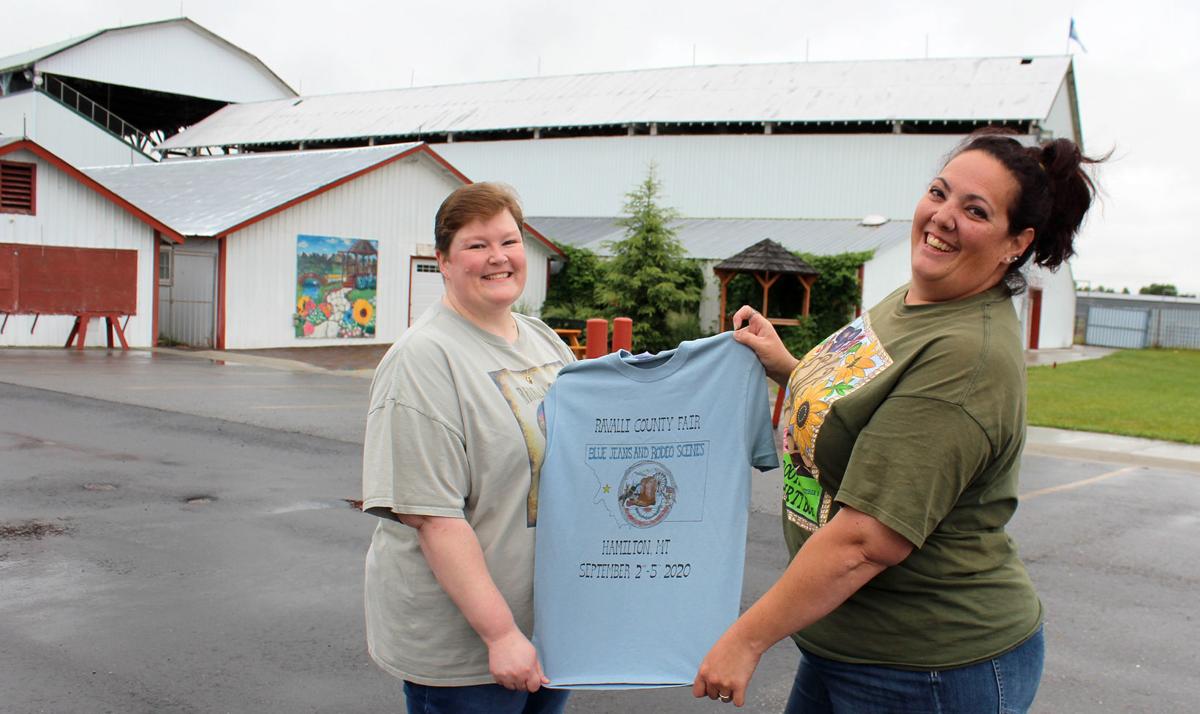 "Right now we're operating under Phase 2 (of restrictions due to the COVID-19 pandemic) and I am waiting for the rodeo piece and then we'll submit it to the Fairgrounds Board, the County Attorney and Commissioners," Seville said. "Around here people are very rebellious about wearing masks, but masks are not mandated. We're going to buy bandannas for people to use but we're not going to police that."
She said the rodeo, carnival and food vendors have all submitted plans to the health department.
"We'll be encouraging social distancing and we have a huge property," Seville said. "A lot of other fairs have canceled so we could be anticipating a lot more people. We usually welcome that, but we expect 30,000 people and if we even have 25% more, that's a lot."
She said there is funding to prevent the spread of coronavirus by paying for extra supplies and extra labor for scrubbing frequently touched surfaces. People attending the fair will be encouraged not to touch everything.
"Which is hard because we're usually a place where we say, 'Touch it, smell it, feel it,'" Seville said. "I've been in touch with other fair directors who have canceled and they want to know what we're doing." She said fairgrounds managers from some other towns and counties have canceled.
"But our public wants it," Seville said. "I get messages and phone calls daily saying, 'Thank you for having the fair.' We're not promising anything. We'll continue moving forward until we're told not to. We're too big of a machine to stop."
"They are a hot commodity and disappear quickly," Seville said. "The safest bet is to come to the office, call for one or go online."
The deadline to register entries for 4-H and FFA is Aug. 7, and the Open Class deadline is Aug. 14. Any resident from any county adjacent to Ravalli County can enter an exhibit.
"We would love to have more exhibits," Seville said. "We've been under 10,000 for the last couple of years and we want to blow it out of the water for exhibits. Perhaps your neighbor is a phenomenal photographer or baker and you just never knew. This is when we showcase that."
She said more than ribbons, or prize money, the bragging rights motivate people to enter their efforts.
"I hope people enter stuff, then go on to be discovered or get a commission," Seville said. "We have a lot of new superintendents creating 'Wow Moments.' If there is anything we can do to make the fair more exciting, we'll do it."
New displays, superintendents with new passions and new departments are being planned.
"It's going to be fun. The food vendors are excited," Seville said. "We're just waiting on promotional material to be able to talk about our live music. We'll have live music on Tuesday night. People can sit in the grandstands and be amazed."
Everyone can earn their admission ticket to the fair by volunteering to help prepare the grounds before the fair. There are projects such as painting and staining that can be done inside in case of rain. Children younger than 12 must have a chaperone. There are also volunteer opportunities during the fair.
"There is always so much to be done during fair, which is a blast," Seville said. "You get to be the first to see exhibits during take-in day and judging and the departments are looking for help during fair answering questions and just monitoring their exhibits."
The T-shirts and hats with the theme of "Blue Jeans and Rodeo Scenes" have been ordered and should arrive the end of July. Optimism and creativity abounds at the fairgrounds office for a successful and exciting event. The COVID-19 concerns are a big part of the planning and a testing station may be available.
"It is going to be a weird year," Seville said. "If you feel sick, don't come."
The Ravalli County Fairgrounds is at 100 Old Corvallis Rd., in Hamilton. The office is open 9 a.m. to 5 p.m., Monday through Friday. Call 406-363-3411 or email fairgrounds@rc.mt.gov.
Concerned about COVID-19?
Sign up now to get the most recent coronavirus headlines and other important local and national news sent to your email inbox daily.