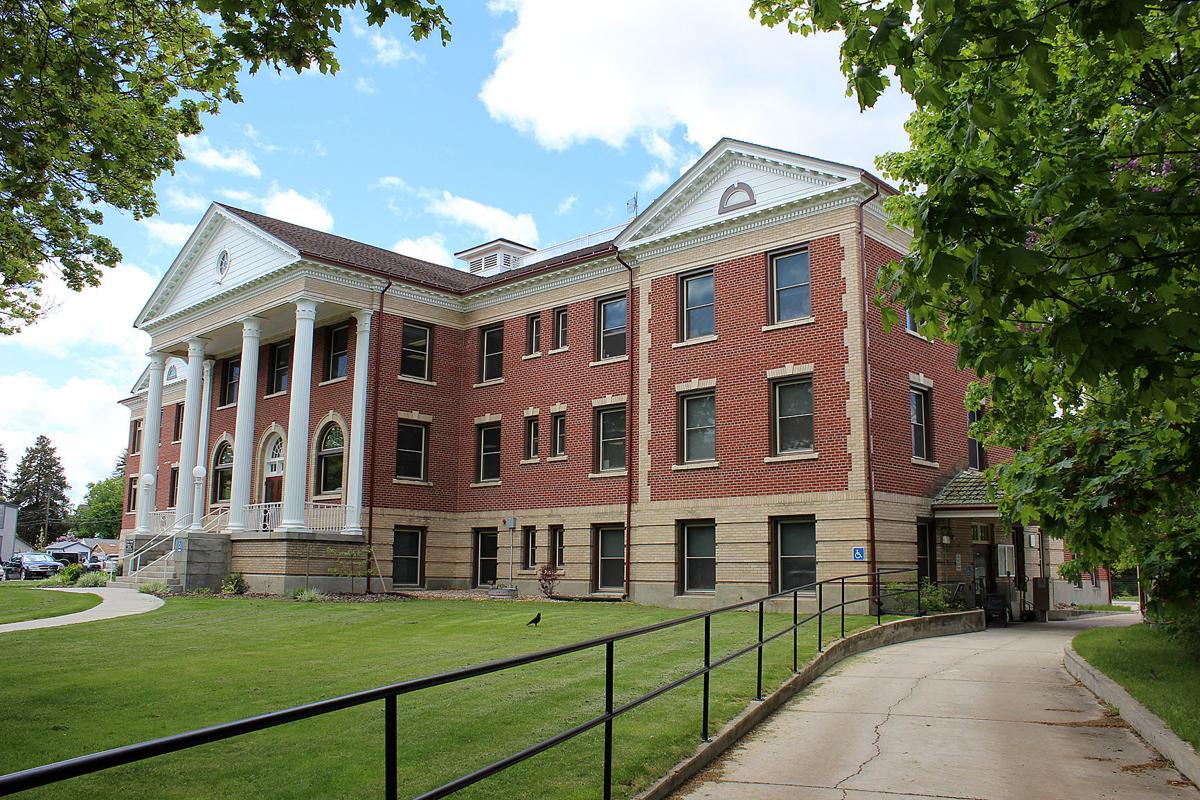 On Wednesday, the first reading of the Ravalli County Subsurface Wastewater and Disposal Regulations passed the county health board without a dissenting vote.
Other than one written comment read at the beginning of the meeting, no one else from the public chose to weigh in when the board's chair asked for public comment several times on what has been a controversial proposal.
The regulations provide guidance for new and replacement septic systems in the county.
If someone had asked Angela Previte six months ago if it would have been possible to hold a public hearing without a lot of feedback on this issue, she probably would have said it was unlikely.
The proposal to update the decade-old regulations has been a hot discussion item on social media and in the community.
Previte represented local realtors on a working group that has been meeting for about two years to find common ground on the regulations that set the rules for septic systems. The group included representation from realtors, builders, septic tank installers and citizens.
"We came a long way," she said. "If we had this discussion six to nine months ago, I would have said the chasm was quite large … It's taken a lot of work, but I think that with input from the realtors, builders and citizens, we have come up with a good final draft."
The current regulations that were approved in 2011 contained language that was unclear and not "friendly" to the property owners and homeowners, she said.
"Our goal was to get those things changed."
It took compromise from both sides, but Previte said she felt the county environmental health department and county health board listened to people's concerns.
"It took time, but in the end they understood where we were coming from and we understood where they were coming from," she said.
Tom Stringham represented Ravalli County home builders, who will also support the updated regulations.
"There was a lot of vagueness in the current regulations and some of the definitions from the state were pretty ridiculous," Stringham said. "I think the new regs will clear a lot of that up."
"No one wants dirty water," he said. "We want to protect this beautiful place where we all live, but these new regs are more direct on the process, penalties and fees … The old regs were a little more arbitrary."
The public will get another chance to weigh in at the next public health board meeting that's scheduled for March 3 at 1 p.m.
Ravalli County Commissioner Jeff Burrows serves as the health board's chairman. He said the board could choose to adopt the new regulations at the next meeting.
"I think our old wastewater regs needed updated," Burrows said. "I think these add some tools for us to work with builders. We fixed our broken fine and fee schedule. I think ultimately they are better regs than we had before."
Burrows said that's mostly due to the fact the board sought out public input and was willing to make changes.
"A couple of times we had to do almost a 180 for where we were going to take the public comment we received and incorporate that into the regulations," Burrows said. "I would say that 90% of what came in from the builders, realtors and the general public was incorporated into the regs."
The board started working on updating the regulations in 2018 after the health board started fielding complaints that ran the gamut from people starting construction without a septic permit to addressing failed septic systems that didn't comply with what was permitted.
Burrows said he heard from community members concerned the updated regulations would open a new door for the county to begin enforcement of new rules.
"I started getting a lot of calls saying what are you doing with these wastewater regs," Burrows said. "They would tell me that these regs were going to destroy the valley. Really what happened was this update was in response to all the non-compliant systems we started seeing."
Under the current regulations, Burrows said the fines and penalties were upwards of $1,500 a day.
"I thought that was exorbitant," he said. "I thought we needed to amend those to bring them more in compliance with what state law says they need to be."
Burrows said the new regulations also provide some leeway to builders to be able to address wastewater regulation issues in an expedited manner.
"With construction going the way it is right now, we thought that was important," he said. "There are some other important clarifications, but there are really no technical changes to the current wastewater regs. Most of it is administrative."
"I think if someone sat down and read them, they would see that these regs are better instead of relying on the hearsay they see on social media," he said.
In a written comment Wednesday, Penny Howe of Stevensville objected to the first reading. She said there was legislation currently being considered in Helena that could impact the process.
"It shows a total lack of fiduciary responsibility on your part to the taxpayers," Howe wrote. "There are several bills in the system that may make another change necessary. Additionally, part of these regulations violate state law and require an economic impact study to show the true cost to the stakeholders that these regulations will affect."
"I'm very aware of how long this rewrite has been in process, but it appears the board of health is hell-bent on shoving something down the throats of the Ravalli County citizenry before they no longer have the power to do so and in a manner that could force legal action taken against them," she stated.
In reply, Ravalli County Public Health board member Roger De Haan said the regulations aren't written in stone.
"We are constantly interacting with regulations and they have always changed periodically as the legislature meets and we have designed these regulations so they fit in with whatever state law says," De Haan said. "If state law changes, these will change."