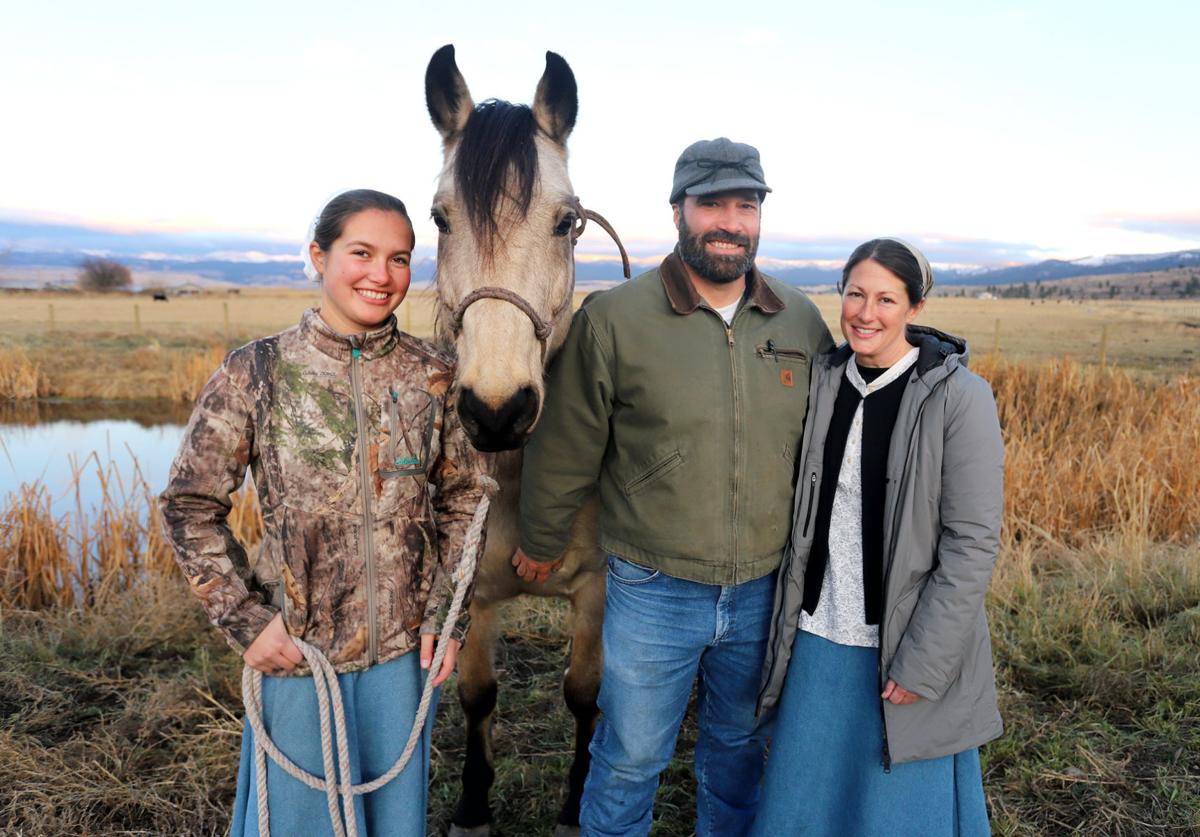 Steve Brown's roots run deep in the Bitterroot.
He was 20 years old when he first moved West and fell in love with the wild places he found in the surrounding mountains and the people who called this place home.
Brown will turn 44 next week.
"When we moved back to the Bitterroot in 2003, I came on a six-month temporary contract with the Forest Service," Brown said. "I made the decision then that I wanted to live here even if I had to swing a hammer to do it."
It took five or six years of temporary positions before he finally got a permanent job with the Bitterroot National Forest. When Forest Supervisor Matt Anderson asked Brown if he was interested in the ranger's position at Stevensville, he told his boss that this was already his home.
"I told him that I had determined a long time ago the Bitterroot is where I wanted to live," Brown said, while sitting at his kitchen table at his home on Illinois Bench Road. "For that reason, I had little to no interest in moving somewhere else to become a ranger, but I was very interested in becoming a ranger here.
"This is the community that I'm vested in," he said. "I feel like I've kind of grown up here. … I feel like this is where I found myself and this is where I belong. I can't imagine a better place to spend my career."
Brown was officially named the ranger last week after serving as the interim for several months.
He takes over the reins at a time when the Bitterroot Forest is trying a new large-scale approach of addressing land management in a plan that would consider the entire Bitterroot Front, from Sula north to Florence. The agency unveiled the concept to its proposed "Bitterroot Front Plan" in a series of meetings over the last month.
The meetings, meant to serve as a starting point for gathering information on what the public wants to see happen along the expansive area, left many in the public and the agency with more questions than answers.
Brown said that's something he plans to address.
"It is a process that we're figuring out on a fly," Brown said. "I think it's one that has a lot of potential, but it's different enough that it's left some people feeling skeptical."
Brown is used to being at the forefront. With the graduate degree he earned in remote sensing and satellite imagery analysis, he worked on a project to validate the detection and monitoring algorithms for large wildfires that were eventually used to do the first satellite mapping of wildfires in 2000.
Since then, he's served as the program manager of the Northern Region's Geospatial Group. He has worked in Montana and Idaho conducting vegetation surveys in support of the region's vegetation mapping program.
In 2017, he served as the incident commander for the Regional Post-Fire Incident Management Team that coordinated the regional response to the historic fire season that year.
Brown said those experiences will be valuable as the Bitterroot National Forest works to develop its new process to put together the Bitterroot Front Project.
"I've always enjoyed the challenge and puzzle of trying to figure out something new and make it work," Brown said. "I think that's why I was always intrigued by remote sensing and geospatial science. There is always something new in the field, especially in the Forest Service."
"There's not a long history of 100 years with someone being able to say this is how we do it," he said. "It was more like, 'Hey. Can you figure this out?' For most of my career, I searched out ways to find the answers to the questions by using technology that helps us do our work better. I see this new approach that we're trying here on the front as being very similar to that. It's something where I don't have many people to lean on and ask, 'Hey, what do I do next?'"
Bitterroot National Forest Supervisor Matt Anderson said he thinks people are going to enjoy working with Brown.
"He has a natural leadership style," Anderson said. "He's a great listener, has a solid work ethic and has demonstrated an ability to get work done on a landscape level. Steve's been working at a regional level most of his career, and this position will allow him to bring that larger perspective to Stevensville, a place he's called home for the last 20 years."
Brown lives on a small farm northeast of Stevensville with his wife, Amanda, and daughter, Shaelynn. The family has a herd of 30 lowline Hereford cattle that Brown's daughter has worked to build since she was a young girl. When he's not working, Brown can be found out custom haying, riding his Morgans in the Bitterroot's backcountry or chasing elk high up in the Sapphires.
Brown said he was "incredibly excited" about this opportunity.
"For me, this was an incredibly easy job to walk into," he said. "Almost from day one of walking into the Stevensville office, it felt like I belonged there. I know people in the district and the forest. I've spent 20 years roaming around this landscape, so I knew that. I knew the people in the community. It just felt right from Day 1.
"I want folks to know I'm willing to work with to help the forest and the community be successful together," Brown said. "I want them to know what they hear from me, they can trust. They aren't going to hear one thing from me one day and something else another day.
"My goal is when I retire from being a ranger when I walk out the door everyone in the district and the community says, 'Man he was the best ranger we ever had.'"
Get local news delivered to your inbox!
Subscribe to our Daily Headlines newsletter.