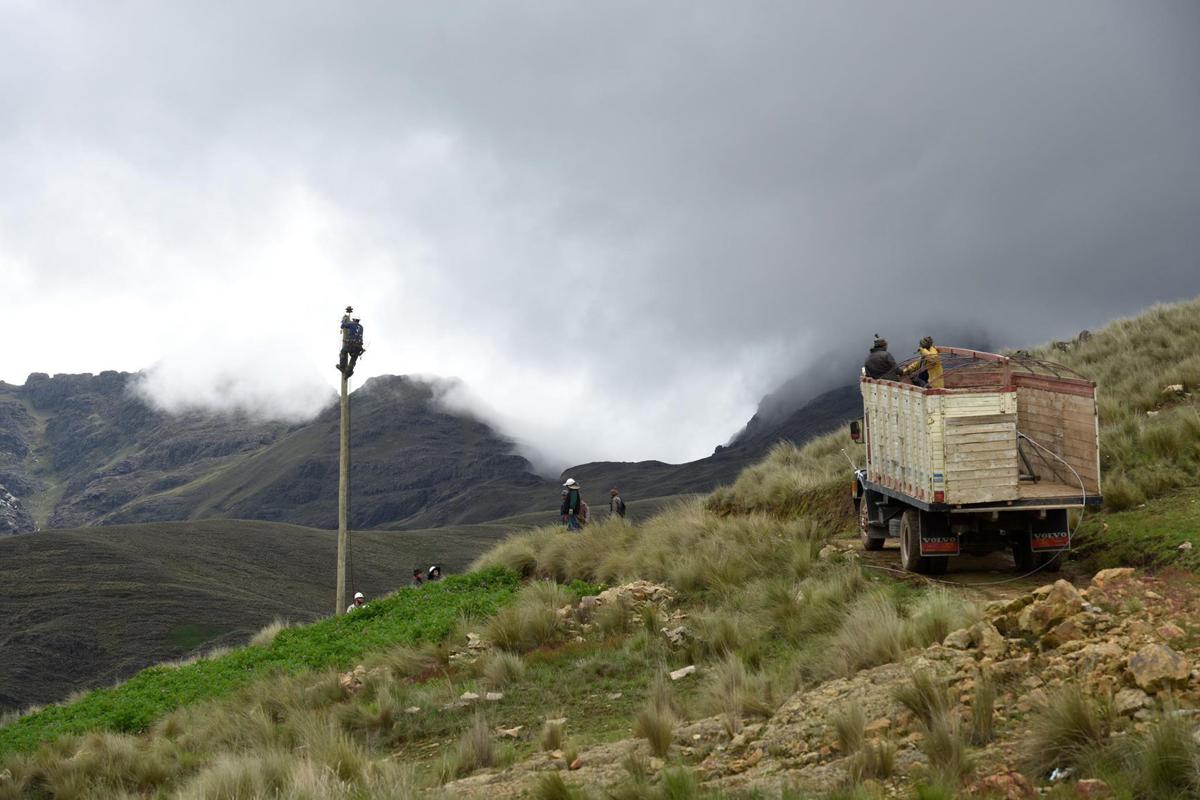 In early 2020, 14 linemen from electric cooperatives across Montana are joining forces to bring electricity to Villa Cotoca in Pando, Bolivia.
Three employees from Ravalli Electric Co-op (REC) will be volunteering to embark on this monumental trip.
Through the National Rural Electric Cooperative Association (NRECA) International program, co-op volunteers are donating their time and expertise to build infrastructure that will bring new educational and economic opportunities to the people of Bolivia. NRECA International is a nonprofit corporation committed to improving the quality of life for rural communities in developing countries by providing access to reliable and affordable electricity.
Their efforts have provided 110 million people in 42 countries electricity over the past 50 years. This is the first time Montana has participated in the program.
"The U.S. electric co-op movement lifted American rural communities out of poverty for our grandfathers, and today we are reaping the benefits," said Ravalli Electric Co-op General Manager, Mark Grotbo. "It is the co-op way, that we share our wealth of knowledge and skills to help people who still live without access to electricity."
With true cooperative spirit and a concern for communities around the world, America's electric cooperatives have supported NRECA International for decades to bring power to rural communities.
Since the early 60s co-op leaders have traveled thousands of miles to help newly established power utilities, and lineworkers have banded together to build power lines in remote mountain villages. Many lives have improved in the form of agricultural productivity, healthcare, new jobs, higher incomes and overall quality of life.
Grotbo feels this unique opportunity will be beneficial not only to the people of Bolivia, but to his employees as well.
"I commend my employees who will be volunteering to leave their families for several weeks and their willingness to work in challenging conditions to help others. This project is a true demonstration of the cooperative spirit that will not only change the future for the people of Pando, but also have a lasting impact on the volunteers themselves."
Several national cooperative organizations will help fund the project, but additional resources will be needed.
Ravalli Electric Co-op will be raising funds with a dunk tank booth at their annual Member Appreciation Day event on Friday, Sept. 13, from 11:30 a.m. to 1:30 p.m., at the co-op. Guests can take their shot at attempting to dunk the Mayor of Hamilton and REC employees. All proceeds will benefit the international electrification program.
For more information about the NRECA International program visit www.nrecainternational.coop. Contributions to support the program can be mailed to Ravalli Electric Co-op, P.O. Box 190 Corvallis, MT 59828.
Get local news delivered to your inbox!
Subscribe to our Daily Headlines newsletter.