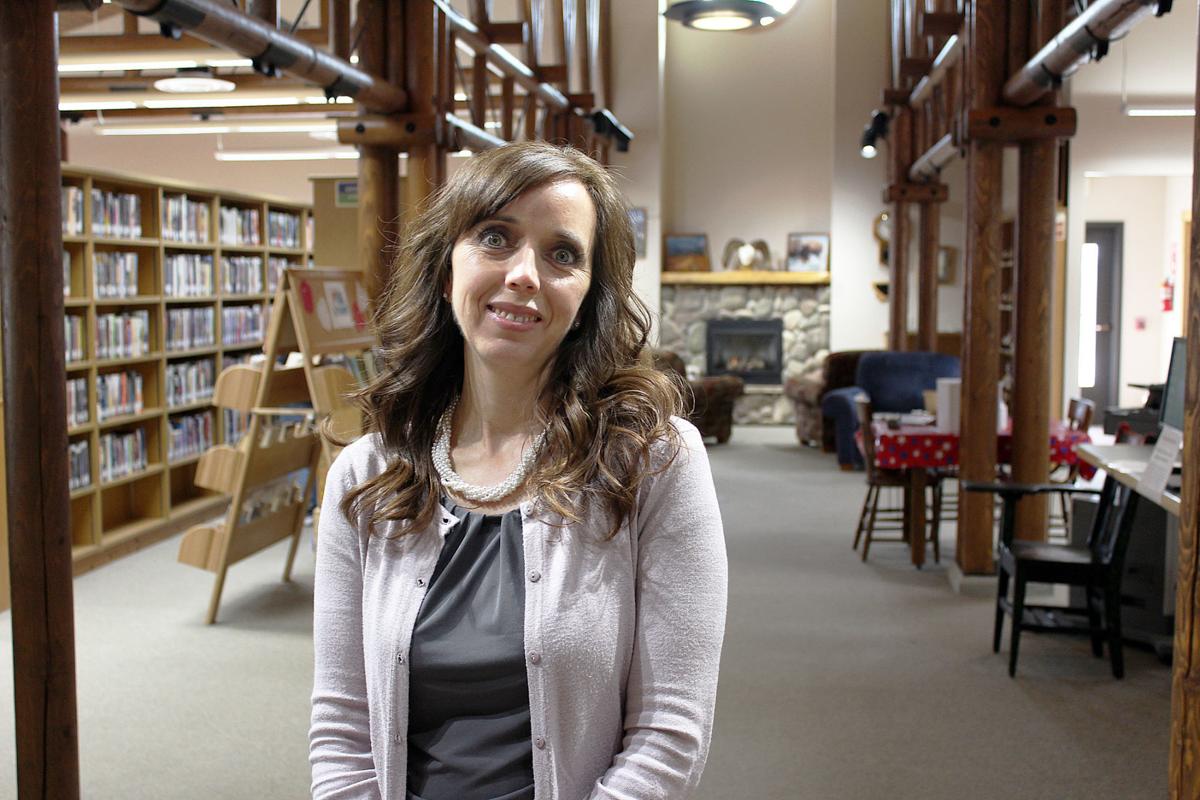 The Darby Community Public Library has hired Stacie Rennaker as its new library director, and is hosting a reception for her on Feb. 20.
Judy Estler, chair of the Darby Library Board, said Rennaker was the perfect choice.
"Stacie has been at been at the library only a short time, but already her positive influence is being felt," Estler said. "She is using her early childhood education background, continuing the many children's programs and planning to add others. We are so pleased to have her as our library director."
Rennaker said she loves the Darby library.
"It is beautiful," she said. "I get to come and be here all day long and that is incredible. This seems like a perfect fit. "
Rennaker started in the middle of January. Previously, she worked in the Darby Junior High School as a para educator, and owns the childcare center in Darby. Now, as the library director, she travels to the daycare for a singing story time.
"We used to call it 'Wendy Wednesday' (for former library director Wendy Campbell) and now we call it 'Stories with Stacie' on Wednesday at the preschool," Rennaker said.
The Darby library hosts a reading, story and craft time for preschoolers at 11 a.m. on Tuesdays. The Darby library also partners with the community on a variety of other projects.
"We partner with the school, the daycare, Trapper Creek Job Corps, and we try to pull the community in as much as we possibly can," Rennaker said. "The board of directors is the most dedicated people and they are progressive. It is my plan to keep going in their direction – they have lots of great ideas and are trying to make a positive difference in this community."
Rennaker said the Darby Community Public Library is for everyone.
"Before you spend a lot of time here you don't realize how many people come from the different age groups, and there is something here for everyone," she said.
Estler said the parking lot sometimes fills with the vehicles of library patrons from throughout the nation.
"Sometimes in the summer you go by the lot out here and there won't be one Montana license plate – they are from everywhere," she said.
The Darby Community Public Library is holding a community-wide reception for Rennaker from 11:30 a.m. to 1 p.m. on Tuesday, Feb. 20, onsite at 101 S. Marshall St. in Darby.
"We want people to come, meet and welcome our new library director," Estler said. "Rennaker is here and she's doing a good job."
Rennaker called the Darby Community Public Library "the gem of Darby."
"I'm honored and humbled to be a part of it," Rennaker said.
Get local news delivered to your inbox!
Subscribe to our Daily Headlines newsletter.