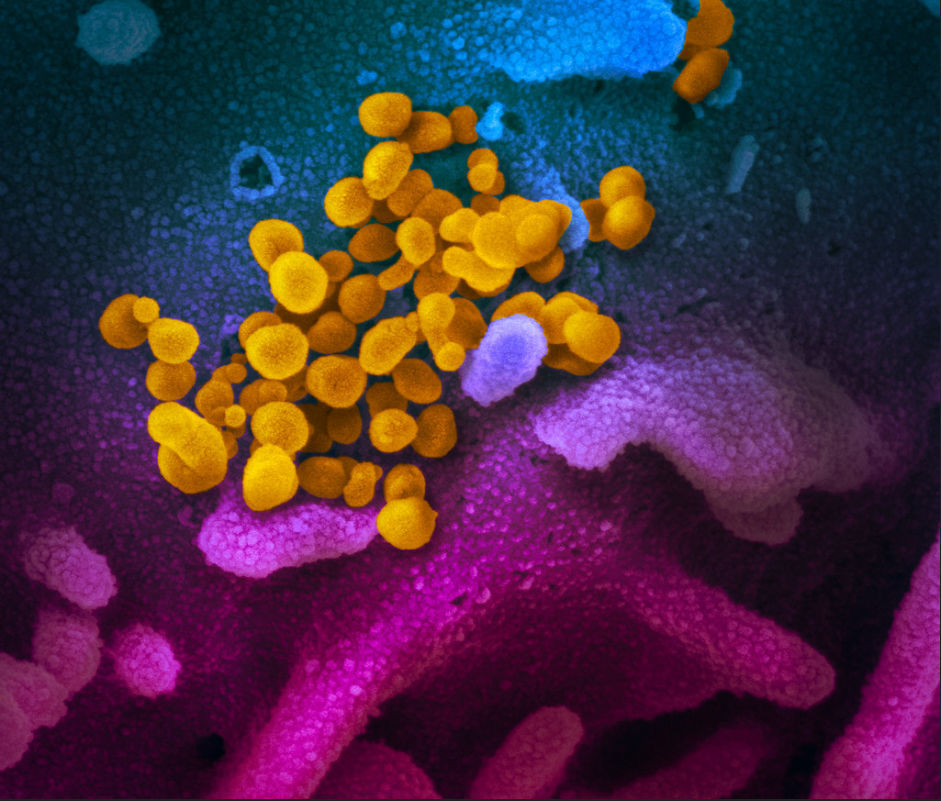 After officially suspending its formal response to the COVID-19 pandemic this week, the Ravalli County Commission's focus now is on getting reimbursed for more than $500,000 in unbudgeted expenses it accrued.
The county's COVID-19 incident command team held its last meeting Monday with a promise that it would reactivate if necessary.
Ravalli County reported a total of five documented cases of COVID-19. In all of the cases, the novel coronavirus was contracted outside the county. None of the people required hospitalization. All have recovered.
County Commission Chair Chris Hoffman said the county's unbudgeted costs to address the COVID-19 crisis exceeded $500,000.
The hope is those costs will be paid through reimbursements from the federal CARES Act, which set aside $1.2 billion for Montana.
"We're hopeful the governor will see fit to help make us whole," Hoffman said. "I think every community in Montana is feeling that right now.'
In Ravalli County, the unexpected costs came in many forms including overtime and extra help in the public health department, the purchase of rapid COVID-19 testing equipment that will be operated by staff at Marcus Daly Memorial Hospital and the formation of a special task force to address issues as they arose.
"We didn't go on a spending spree," Hoffman said. "We spent what we thought we would need to continue to do the people's business."
Initially, when the federal government passed the CARES Act, it appeared that money was set aside specifically to address unbudgeted costs accrued by local governments.
Montana Association of Counties Executive Director Eric Bryson said there was a "misunderstanding" right after the legislation was passed that 45% of the money allocated to the states would go to local governments.
But a closer reading of the bill showed Congress had defined local governments as geographic locations with more than 500,000 people.
"Of course, we have none in Montana," Bryson said. "Instead the money went straight to the State of Montana as opposed to any political subdivision, county, city or town."
Bryson is a member of a task force created by Gov. Steve Bullock to consider how to best allocate the $1.25 billion provided to the state through the CARES Act.
The task force's initial focus on intervening to help the economy recover from the COVID-19 pandemic shock left local government officials feeling uneasy.
"When our membership read the report, there was great concern about the lack of recognition for expenses by local governments," Bryson said. "As a member of the of the task force, I'm pretty confident the counties that have legitimate COVID-19 response costs that were unbudgeted will be able to submit for reimbursement in the very near future.
"The administration is working on the distribution formula for the private sector first and then will decide what the reimbursement process will look like for local governments," he said.
The process has been challenging. Bryson said the U.S. Treasury Department has issued four sets of guidance documents on what expenses will be allowed under the CARES Act.
The state has until the end of the calendar year to allocate the funding. Whatever is left will be returned to the federal government.
From the perspective of Montana's 56 counties, Bryson said there is a concern about the potential impacts to property tax collections this year.
"I have advocated strongly for something that would look like a property tax assistance program using CARES Act funds for property owners significantly impacted by the pandemic," Bryson said.
The current federal guidance is ambiguous on whether that would be an allowable use of the funding.
"On one hand they said if CARES Act funds were used to avoid foreclosure that would be a legitimate use, but if CARES Act were paid to be used to pay property taxes, that wouldn't," Bryson said. "My point is in Montana you avoid foreclosure or loss of property by avoiding tax deed and tax assignment. The way to avoid that is by staying current on your property taxes. I'm hopeful there is wiggle room. I'm not sure that the governor's office agrees or that treasury guidance is as clear as it needs to be."
For now, Hoffman said the county will continue monitoring both the challenges of keeping the virus at bay while finding a way to pay for that effort.
"We have stood down our operations center and we're continuing to watch this as closely as everyone else," Hoffman said. "We're not New York City. We didn't get hit anywhere like metropolitan areas where people are stacked upon each other."
Hoffman said the county is looking forward to an announcement from the governor's office that will allow for the state to move into Phase 2 "so we can get our economy up and rolling."
"Obviously people's health and welfare are important," Hoffman said. "So far we haven't seen any community transmission or any death. People who feel like they are compromised health-wise probably need to stay hunkered down, but healthy people need to get back to work."
Get local news delivered to your inbox!
Subscribe to our Daily Headlines newsletter.