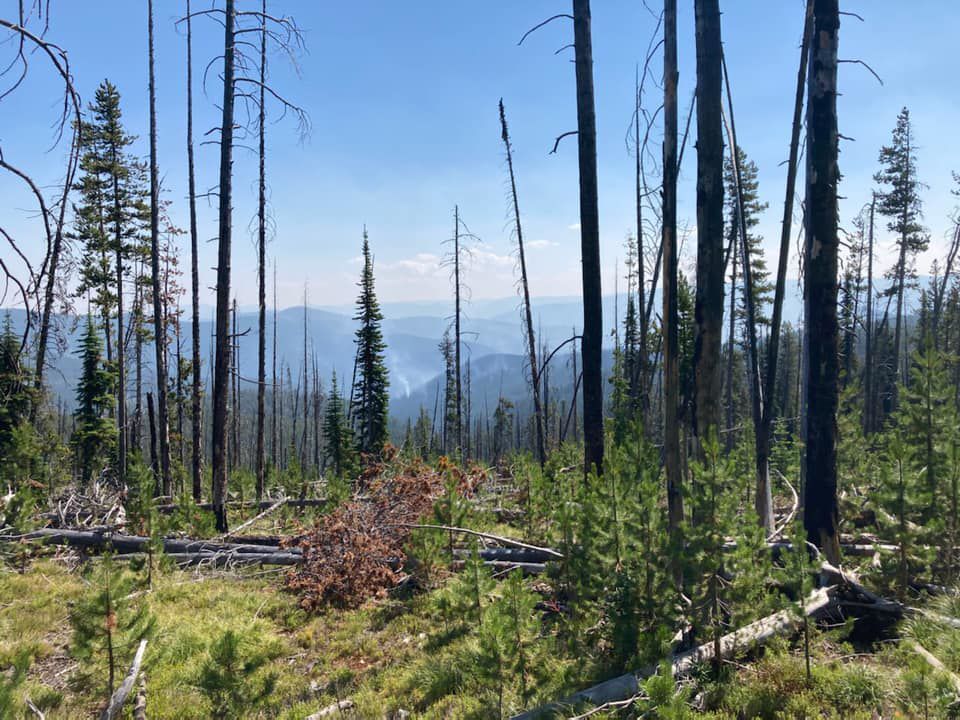 Quick action by Bitterroot National Forest firefighters kept five lightning-caused fires from spreading Thursday.
Forest officials also decided Friday to close the Ambrose Road after a group of teenagers was found firing roman candles down the hillside on top of the Sapphire Mountain divide not far from where a 2,000-acre fire is burning in the Welcome Wilderness.
The largest of the five lightning-caused fires discovered Thursday was a six-acre fire in the Sapphire Mountains south of Hamilton. The initial attack crew included 13 firefighters supported by two Type 2 helicopters dropping water. Firefighters were completing the line around the fire and completing mop-up Friday.
The other four fires were kept at under a tenth of an acre.
The 2,000-acre Cinnabar fire burning in the Welcome Creek Wilderness on the Lolo National Forest east of Stevensville was active Friday afternoon.
The fire's public information officer, Anna Ball, said the fire was burning mostly across the surface. Occasionally it did burn into heavy pockets of dead and downed timber and that produced smoke that was visible in the Bitterroot Valley.
The Bitterroot Forest's Stevensville District Ranger Steve Brown said he made the decision to close the Ambrose Road from the national forest boundary to Ambrose Saddle to the public after teenagers were found firing roman candle fireworks into the woods.
The teenagers were cited by law enforcement and then nearly collided with another law enforcement vehicle while driving too fast on the windy Ambrose Saddle Road on their way down to the Bitterroot Valley.
With the amount of heavy traffic on the road due to the fire added to the fireworks citation, Brown decided to close the road.
Critical fire weather conditions are possible Saturday afternoon and evening with a dry cold front expected to increase westerly winds. That pattern should shift Sunday into Monday with cooler temperatures, higher humidity and a chance for showers both days.
Get local news delivered to your inbox!
Subscribe to our Daily Headlines newsletter.