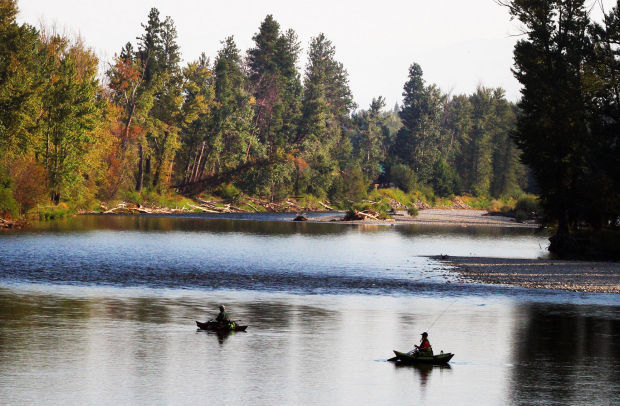 A 66-year-old Victor woman drowned Wednesday evening in the Bitterroot River after getting trapped under a log jam.
Ravalli County Sheriff Steve Holton said the woman was floating with a group of people just north of Bell Crossing when the accident happened. His office received the call at 6:41 p.m.
The woman wasn't wearing a life preserver. She was using an inflatable plastic flotation device that Holton said is more commonly seen in a swimming pool setting.
"She was the first one of her group floating down the river when she was sucked into a log jam," Holton said. "The other three floated by the log jam and didn't see her. When they couldn't find her, they asked some fishermen for help."
One of the fishermen spotted her at the bottom of a 10-foot-deep pool. Holton said the man dove in and pulled her out.
"She had probably been underwater for about 30 minutes at that point," he said.
While the water in the Bitterroot River is low right now, Holton said the log jams are still there and remain dangerous.
"If people are going to float the river, I encourage them to use proper flotation devices and equipment designed for the river, not swimming pools," he said. "They need to watch out for log jams. If they are with a group of people, they should stay together in case someone needs help."
The woman's name is being withheld until relatives are notified.
Get local news delivered to your inbox!
Subscribe to our Daily Headlines newsletter.