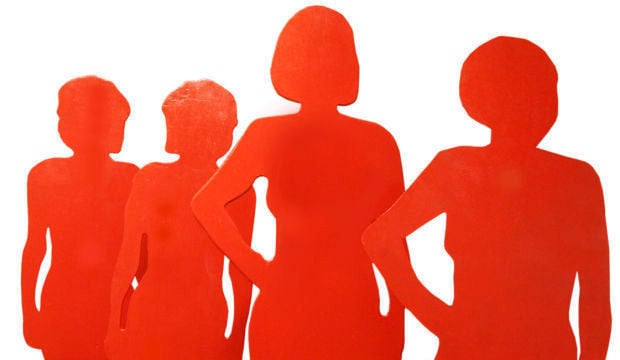 Managing family finances can be tough. Many of us struggle to pay the bills, feed everyone and have money left over for other essentials, like car repairs or new sneakers for the kids. For domestic violence survivors, however, family finances can be more than a struggle.
According to the Allstate Foundation, financial abuse occurs in 99% of domestic abuse cases. Financial abuse immobilizes survivors, and can impact financial wellness long after an abusive relationship ends.
"Financial abuse is a tactic used by abusers to control victims by preventing access to money or other financial resources," according to the Allstate Foundation. Like other forms of abuse, such as physical violence and emotional abuse, the intent is to trap the person in the relationship.
The ways abusers exact financial control are many and can include:
• Restricting access to money, such as bank accounts
• Giving an "allowance" without input from their partner
• Forbidding a partner to work or sabotaging a partner's work
• Taking a partner's pay and not allowing them to access it
• Holding all assets and accounts in name and title
• Maxing out credit cards in their partner's name
• Refusing to work or contribute to household expenses or tasks
• Using funds from children's accounts without mutual agreement
• Forcing a partner to file fraudulent tax claims
• Making false benefits claims
• Forcing a partner to do something illegal or against her will in exchange for money
• Engaging in other forms of abuse, such as name-calling or emotional abuse, over financial disagreements
In a healthy economic partnership money decisions are made together. One partner may take responsibility for paying bills or other financial tasks, but both people have access to financial information. Couples may have different values around money, but they can talk about money with fairness and honesty.
In addition to pervading most domestic violence cases, financial abuse presents survivors with significant challenges to exiting abusive relationships. Often, survivors must choose between living with an abusive partner and financial insecurity, including unemployment or homelessness.
If an abusive relationship does end, the costs of separation, such as housing and child care, can pressure survivors to return to their abusive partner. Stalking and other workplace interference are also common abuser tactics post-separation. According to the Allstate Foundation, "85% of women who leave abusive relationships return, many because their abusers hold all of the economic and social standing, and complete control over family finances."
Meanwhile, financial abuse does not exist in a vacuum. Workplace and housing inequalities only reinforce the barriers it poses. A lack of affordable housing and the high cost of child care increase the financial demands on survivors, especially those with children.
Employers, along with local and state policymakers, can play an active role in addressing these exacerbating factors. Allowing workers to discuss pay without legal repercussion, providing job-sharing opportunities, enforcing strong anti-sexual harassment policies, and making a workplace child/parent friendly when possible all grant survivors more flexibility and financial opportunity.
The path from financial abuse to financial empowerment is not the same for everyone, but all survivors benefit from the understanding of friends, family, and fellow community members. We should resist the urge to judge or offer over-simplified solutions and recognize that cultivating survivors' confidence is what's most important in destabilizing the central lie of financial abuse: that survivors cannot be trusted with their own financial lives.
If you or someone you know is experiencing financial abuse, please call Supporters of Abuse Free Environments at 406-363-4600 for resources and support.
or our 24-hour Crisis Line, 406-363-4600.
Get local news delivered to your inbox!
Subscribe to our Daily Headlines newsletter.