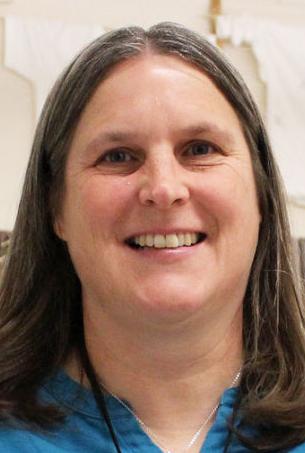 The Montana Coaches Association has announced the 2017 fall sport "Coach of the Year," including first-year head coach Bryce Carver for Hamilton football and veteran coach Joanne Cleveland for Corvallis cross country.
Carver said he credits the team for making the whole season and the award happen.
"It's more of a team thing for me," he said. "I look at it as it is not just me; our assistant coaches do so much. This goes to all our kids and all our hard work."
Hamilton Principal Dan Kimzey said Hamilton is lucky to have Carver on staff.
"As a teacher, he's been a fantastic addition and as a coach, he is a natural," Kimzey said. "The Broncs football program has been on the rise for several years and Bryce was in a great position to put his stamp on a program that has been on the verge of being a powerhouse."
Kimzey expected Carver would give the credit to others for the achievement.
"He's a class act and a truly appreciative person who understands continuity in a program," Kimzey said. "Coach of the Year honors and a chance to lead his players to the state championship game for a rookie head coach - the bar has been set high. I have no doubt that he'll continue to get exceptional results out of his players every year. Coaching is in Carver's blood."
Travis Blome, athletic director, said Carver did an outstanding job this year, after being an assistant for three years.
"He has a great ability to motivate and relate to the players," Blome said. "He did a great job in year one and we are lucky to have him leading our football program in the years to come."
This is Cleveland's ninth Coach of the Year award for cross country – five for girls and four for boys.
"I take it more as what the kids have done, not necessarily what I have done," she said. "They are the ones who have to go out there, put it on the line, and do the hard work. We just tell them what to do."
Cleveland said she feels fortunate to have good athletes.
"They are great kids and over all the years they have just been wonderful," she said. "I have good kids and good support. We have great middle school coaches and my assistant coach, Mark Yoakum, is awesome."
Cleveland also credits the athletes' work ethic.
"The kids are willing to work and some run year-round," she said. "We run in the summer, we run in the winter, we run during cross country and we run during cross country track. Basically they get November off."
Since 2010, the Corvallis boy's cross country team has earned state champion four times and taken second place three times. The Corvallis girl's cross country team has earned state champion five times, placed second once and third once.
Corvallis Principal Jason Wirt commended Cleveland and Yoakum.
"Joanne and Mark have set the bar for excellence in cross country in Class A," Wirt said. "Our students are fortunate to have adults like these two in their lives."
Other Coach of the Year recipients are:
Football - AA - Chris Murdock, Billings Senior; B – Trevor Utter, Lincoln County; 8-man - Shawn Hollowell, Forsyth; 6-man – Troy Walters, Westby/Grenora.
Volleyball – AA - Erin Keffeler, Missoula Sentinel; A - Kylie Reitz, Billings Central; B - Iona Stookey, Huntley Project; C – Betty Klein, Ennis.
Boys' cross country – AA – Casey Jermyn, Bozeman; B – John Sillitti, Manhattan; C - Nate TeSlaa, Manhattan Christian.
Girls' cross country – AA – Casey Jermyn, Bozeman; A – Cindy Farmer, Hardin; B – John Sillitti, Manhattan; C – Amy Freed, West Yellowstone.
Boys' golf – AA – Marcus Drange, Billings West; A – Jim O'Neil, Laurel.
Girls' golf – AA – Matt Clark, Bozeman; A – Benjamin Berg, Sidney; Class B and C Golf are contested in the spring.
Soccer does not have enough member coaches to make COY status, so their first-place Montana Coach Association member coaches will be on the "Special Sports" ballot in the spring.