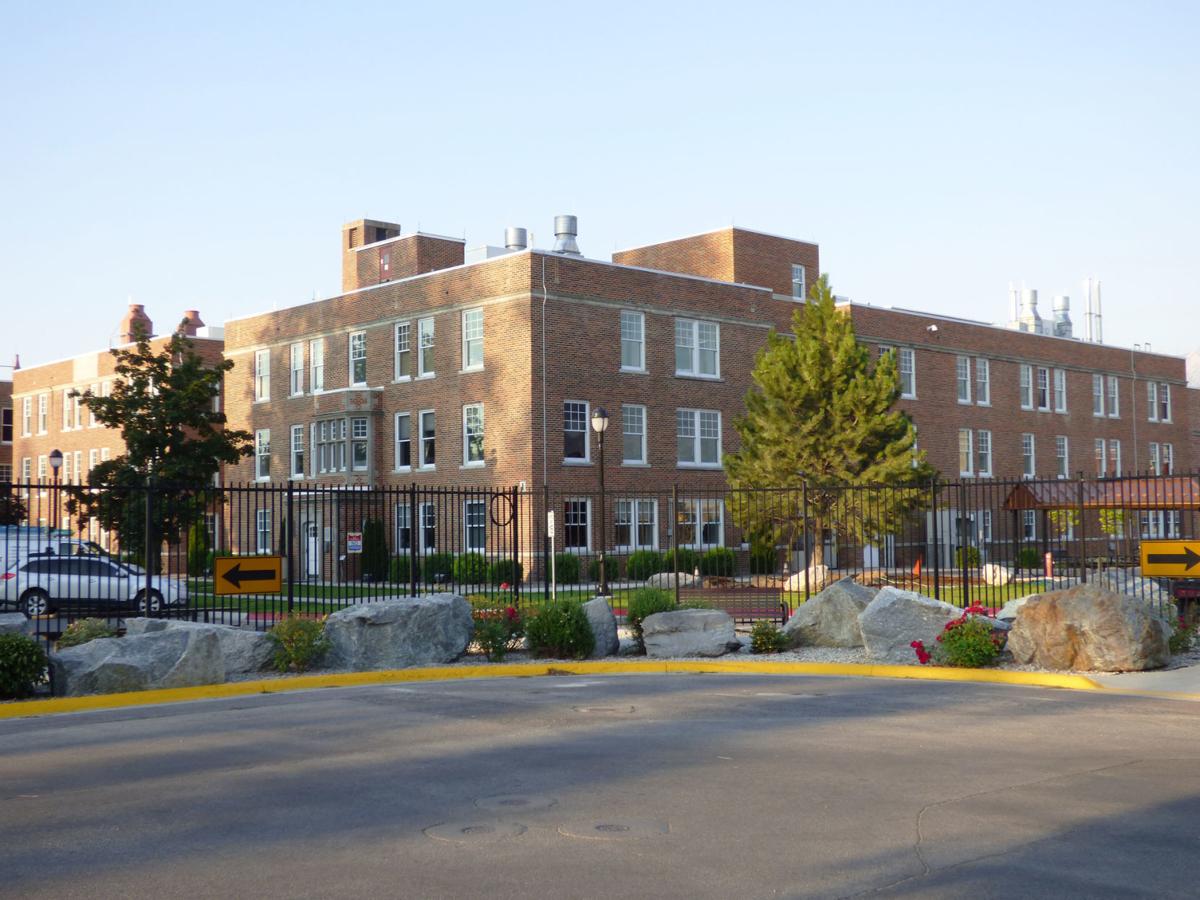 Scientists at Rocky Mountain Laboratories in Hamilton are part of a worldwide effort to combat the spread of a deadly flu-like virus that has already killed hundreds in China.
On Wednesday, RML's Laboratory of Virology received its first sample of the 2019 novel coronavirus that's infected more than 28,000 worldwide and killed more than 560. While the majority of the cases have been in China, more than 200 people with the illness have been reported in more than two dozen other countries, including the United States.
Emmie de Wit, RML's principal investigator on the new coronavirus, said some researchers at the Hamilton facility have already started projects and more will get underway soon, now that the lab has a sample of the virus.
"We've been anxiously awaiting its arrival so we can really get started," de Wit said.
Scientists once viewed the coronavirus as a relatively harmless cause of the common cold. That changed in 2003 with the SARS — severe acute respiratory syndrome — outbreak that spread quickly from person to person. Before it ran its course, it sickened more than 8,000 people and killed more than 900 worldwide.
Dr. Heinz Feldman of RML was among a group of scientists who tracked the spread of the SARS virus from its origin in southern China to a Hong Kong hotel, where it infected several guests in that same year.
In 2012, a new viral respiratory illness was first reported in Saudi Arabia. The Middle East respiratory syndrome (MERS) coronavirus killed about 35% of infected patients.
Scientists at the Hamilton laboratory developed the first animal models following the MERS outbreak that were used to develop countermeasures such as antiviral treatments and vaccines. Researchers at the Hamilton laboratory were also the first to describe potential treatment for the MERS coronavirus using antiviral drugs that were already approved to treat other viral diseases.
"We learned a lot working with MERS," de Wit said. "That knowledge is something that we can definitely use with this new virus."
About 10 scientists are working on the RML team.
"We try to divide up the tasks specific to a person's expertise so the research can move along as fast as possible," she said.
One of the first experiments will likely focus on the virus' stability in the environment.
With the first two coronavirus outbreaks, de Wit said scientists learned that many people became infected in hospitals where there was potential for spread through droplets and aerosols produced by those infected.
"One of the things that we will do very soon is test how long it remains viable," she said. "How long will it live on a doorknob and still be able to infect a person? Those are the types of experiments that we can do quickly once we have the virus."
Other research projects will include learning how the virus binds to cells so therapies can be developed to prevent that binding and stop infection; establishing an animal model to study the virus; and testing the safety and effectiveness of vaccines and treatments.
RML joins a worldwide effort to learn as much about the new virus as quickly as possible.
"There are a lot of labs working on this right now," de Wit said. "Everyone is trying to make sure that we have a treatment or a vaccine in case it blows up in the U.S."
Researchers will test different antiviral drugs that have been shown to work.
"We are trying to find an antiviral that has already been used to treat other viruses," de Wit said. "If we can find one that works, it's easier to move forward quickly versus developing a totally different drug that would be specifically designed for this virus."
For the average person, de Wit said coronavirus and influenza probably seem very similar. Both viruses can be deadly.
"For a virologist, the two have a very different genetic makeup," she said.
While it's unlikely at this point that anyone in Ravalli County will encounter the novel coronavirus, Tiffany Webber of Ravalli County Public Health said confirmed cases of influenza are on the rise countywide.
"It started out kind of slow in January," Webber said. "We only had six confirmed cases in the valley that first week. As of the last week of January, we had 34 confirmed cases."
Most of the cases have been the Victoria strain of Influenza B, which Webber said was included in this year's version of the flu shot.
With the flu season likely to run through April, Webber said it's not too late for people to be vaccinated.
The county public health office in Hamilton only has a few doses left for children under the age of 18 who don't have insurance. Webber suggests that people check with their physicians or local pharmacies.
"It does take a few weeks for it to become effective," she said. "We're in the thick of it right now. I don't see it dwindling off until April. Influenza can be quite deadly. It's like right up there when it comes to killing people every year."
Concerned about COVID-19?
Sign up now to get the most recent coronavirus headlines and other important local and national news sent to your email inbox daily.