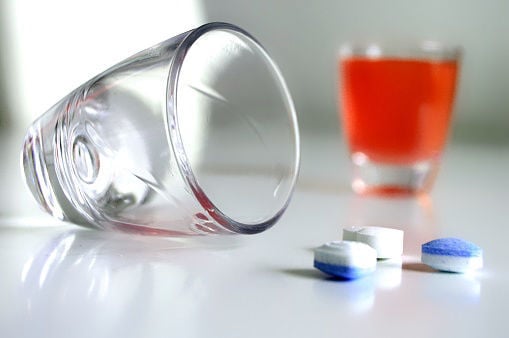 Therapists and counselors are responding to increased youth substance abuse by expanding services in Ravalli County.
Prescription drug abuse is more common in Ravalli County than it is overall in Montana, according to the most recent Montana Prevention Needs Assessment Survey. A number of contributing factors lead children to abuse drugs and alcohol, but about 90 percent of the time, substance abuse is coupled with a mood disorder or depression.
In the counseling community, this is known as having co-occuring disorders, according to "Co-Occuring Disorders in Montana Youth," a 2016 report by Daphne Herling, a senior researcher at the Bureau of Business and Economics Research at University of Montana.
According to the National Alliance on Mental Illness, about one-third of all people experiencing mental illness, and about half of the people experiencing severe mental illness, also suffer from substance abuse problems. These statistics are mirrored in the substance abuse community. 
Ravalli County ranks seventh for having the most children being treated for co-occuring disorders in Montana, according to "Co-Occuring Disorders in Montana Youth." 
That statistic can obscure other troubling facts. Many people exist outside of the treatment system due to long-held stigmas surrounding mental health. Many more live outside of areas with access to good mental health care.
More than half of Montana's population lives in Yellowstone, Missoula, Flathead, Gallatin, Cascade and Lewis and Clark counties. And because half of the population lives in these counties, the majority of treatment options are there too.
Which means that while the majority of children being treated live there as well, there isn't a higher prevalence of mental illness in those counties. There are 46 counties in Montana with fewer than six residents per square mile and 32 of 56 counties in Montana do not have a licensed psychologist.
Thad Widmer is a clinical social worker and therapist working out of Hamilton. He said many of his patients experience what is called the dual diagnosis, or co-occuring disorders.
"Most of the kids have a mood disorder and also have a substance disorder where they try to self medicate it," Widmer said. "Couple that with youthful experimentation and kids setting their own limits, and that can lead to kids making really bad decisions."
According to the report "Co-Occuring Disorders in Montana Youth," what psychologists call "adverse childhood experiences" exponentially increase the likelihood of that type of high-risk behavior. Poverty is the most common adverse childhood experience reported nationally.
With 27 percent of Ravalli County children experiencing poverty, it's likely they will have adverse childhood experiences. Montana, along with Oklahoma, has the highest percent of children who've reported three or more adverse childhood experiences.
Widmer wants parents to know they can still play a big role in their children's lives as they progress through the teenage years.
"Sometimes I think we have parenting a little backward," Widmer said. "We baby our infants and really take care of them and then they get into middle school and we back off. That's really like a second infancy and they need more hands-on guidance and direction."
Youth Dynamics is a non-profit residential and community-based mental health organization with locations around the state. In early 2017 they expanded services to Ravalli County, but don't yet have full staff.
Katherine Gertens is a public relations coordinator for Youth Dynamics and she said a newfound awareness of the issue has played at least some part in the rise of mental health diagnoses.
"Mental health issues are becoming more understood and that means more people seek treatment," Gertens said. "Availability of services is way up for children and teens."
In 2014, the National Survey on Drug Use and Health showed that 7.9 million Americans suffer from co-occuring disorders, an increase of nearly 30 percent from the 2006 survey, which showed 5.6 million Americans with co-occuring disorders.
Lowell Wavrick is one of the substance abuse counselors at Youth Dynamics who travels from Missoula to provide services in Hamilton. He said it is crucial to be able to offer treatment in the Bitterroot Valley.
"If a family has to drive 80 miles round-trip to get some help that can be a deterrent," Wavrick said. "A lot of families work their regular nine-to-five jobs and that makes it hard for parents or providers to get youth to Missoula in order to attend meetings, just because of time management. Also for people who have limited funds that can definitely be huge."
Substance abuse is damaging to people of any age, but particularly to children and young adults whose brains have yet to fully develop.
"In a nutshell, from when we're young through our early twenties, the brain is developing pathways through all its different sections so they can communicate," Wavrick said. "And when you use substances before those pathways are fully developed the brain is stopped from developing those normally and the brain has to reroute."
According to Wavrick, when a brain's chemistry is significantly altered before fully developing, it can lead to challenges throughout the rest of a person's life in diverse ways.
"When you force the brain to pick other ways, it not only stunts the brain's development in a natural way, but asks it to develop in a survival mode. There's also the chance you damage those pathways enough to the point where they don't develop."
These undeveloped pathways manifest themselves as mental health issues that can make it hard for adults to do everything from holding down a steady job to maintaining healthy relationships with others.
Wavrick stressed the importance of early intervention when it comes to kids and substance abuse as the best way to prohibit those pathways from getting blocked.
"When we're young we're taught to brush our teeth and it becomes a habit," Wavrick said. "Well when kids start to suffer from issues, the earlier we can get interventions started, the earlier we can stop substance use from becoming a learned behavior and we can replace it with something healthier."