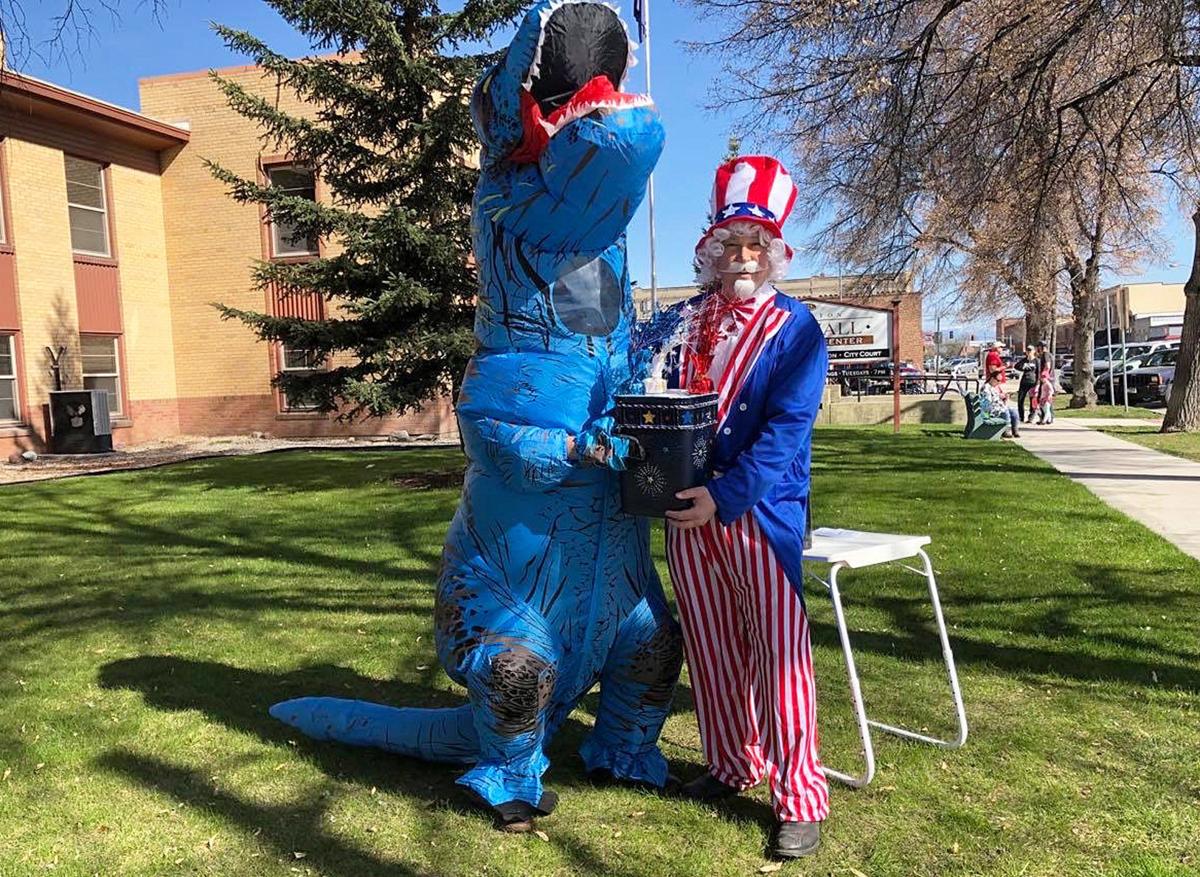 Social distancing during the COVID-19 pandemic have been the focus of our lives but with Independence Day coming, the City of Hamilton is actively seeking contributions to fund the Fourth of July fireworks display.
Hamilton Mayor Dominic Farrenkopf said he has made funding the fireworks display his personal project.
"Since taking office in 2018, I have made every attempt to have the fireworks display privately funded," Farrenkopf said. "Though the City of Hamilton does budget for the show, we mostly fundraised the event in 2018 and fully fundraised the event in 2019. We are hoping for just as much success this year."
Craig Shepherd, the city's finance manager, has been tracking the fireworks show for the past 10 years.
He said the city has received more than $63,000 in donations for those first 10 years and the city made up the difference in contributing a total of $47,000.
"Contributions have come from many sources, businesses and individual donors, and Ravalli County, all of which has been incredibly supportive and generous," Shepherd said. "In two of the years, contributions actually exceeded the cost and this money was put to a subsequent year."
Shepherd said that this year the city received a $4,000 contribution from Ravalli County and the city matched that amount.
"Both contributions are intended to be held as a reserve, or as 'seed money' for future displays," he said. "It was not intended to use all of this $8,000 to make up the difference to pay the cost of the display at this time, but instead to grow for future shows."
Shepherd said he expects the fireworks show this year to cost $14,000.
"Steve Boshae of Cow Palace Fireworks has been putting on the fireworks shows and has been trying to provide a quality show with the amount that he has to work with," Shepherd said
Farrenkopf said the city uses a variety of methods to solicit contributions.
"The city provides a fireworks donation letter with business license renewals each year and many businesses contribute when renewing their business license," Farrenkopf said. "We send other community partners appeal letters and many of them reply with a donation. Many retail stores display a donation bucket on their counter or find other creative ways to help."
Farrenkopf said that Evan's Ace Hardware does a Memorial Day "round up weekend" where customers can round up their purchase to help fund the show, Higherground Brewing Co. and Bitter Root Brewing do pint nights and City Council members help by setting up pint nights, placing buckets around the community and roving through the crowd with donation buckets during the event.
"I dress as Uncle Sam and solicit donations on the City Hall lawn on some Farmer's Market Saturdays," Farrenkopf said. "I also sit in my dunk tank, heckling the crowds and taking a plunge in the water for the cause. This is certainly a group effort and it is encouraging to see how the city staff, city council and the entire community participates."
As a licensed pyrotechnician Boshae has helped prepare Hamilton's Independence Day fireworks show, and detonates the fireworks during the show.
He said that celebrating our nation's freedom improves our community unity.
"The fun for me and my crew is knowing that Bitterroot families are on their picnic blankets or are together in their cars and will share the delight of the beautiful colors and designs," Boshae said. "Especially this summer, it feels like we need to pull out all the stops."
This year, the city has received $4,900 in donations so far, yet the fundraising effort is $9,100 short of meeting the cost of the fireworks display.
"Hopefully, the cost of the display will come totally from contributions; otherwise, the city will make up the difference," Farrenkopf said. "I would like to invite everyone who enjoys celebrating Independence Day with fireworks to contribute any amount. All donations are welcome and appreciated."
To contribute, mail a check to: City of Hamilton, 223 S. Second Street, Hamilton, MT 59840, or participate through a retailer or community fundraising project.
Get local news delivered to your inbox!
Subscribe to our Daily Headlines newsletter.