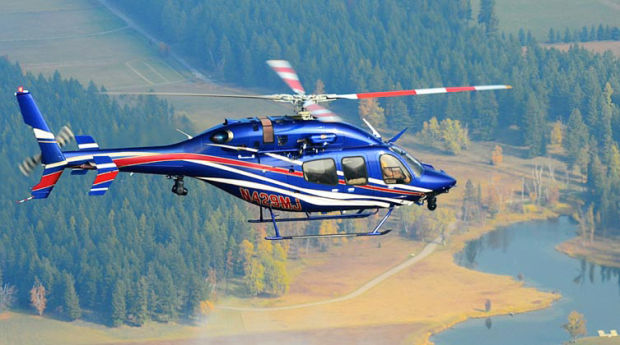 A cold night of searching was rewarded early Sunday morning when Ravalli County Search and Rescue volunteers located a hunter unable to walk out on his own.
The county's emergency dispatch center received a call at 8:48 p.m. Saturday from a worried St. Ignatius woman who said her husband was missing.
She had dropped off the 58-year-old man at the Sweeney Creek Trailhead at 1:15 p.m. He had intended to do a short hunt and meet her farther down the road a couple of hours later.
When the man didn't appear, she looked for him for some time before calling authorities.
Ravalli County Search and Rescue volunteers joined with county deputies to search the area. They were initially assisted by a Med Star helicopter.
The searchers were later joined by helicopters from Two Bear Air from Kalispell.
The hunter was eventually located by Search and Rescue members at a little after 3 a.m. He was unable to walk at that point due to hypothermia.
The man was hoisted out of the area by Two Bear Air and flown to the Hamilton airport. He was treated for hypothermia at Marcus Daly Hospital.
Hoffman said the conditions on the mountain were cold and the road conditions were extremely slick. The Pinesdale Road Shop was called to sand the roads after it became unsafe for emergency vehicles to travel in the area, he said.
"Having access to Two Bear Air is a big deal to us," Hoffman said. "We've called them numerous times now, and we're grateful for their assistance."
It's been a relatively quiet hunting season so far.
"We haven't had any major incidents this year," Hoffman said. "There have been about a half-dozen calls of lost hunters, and most of those have been able to walk out."
When people do need help in the backcountry, Hoffman said the county is fortunate to have a group of dedicated volunteers ready to respond at a moment's notice.
"Those guys are unbelievable," he said. "They are just the best."