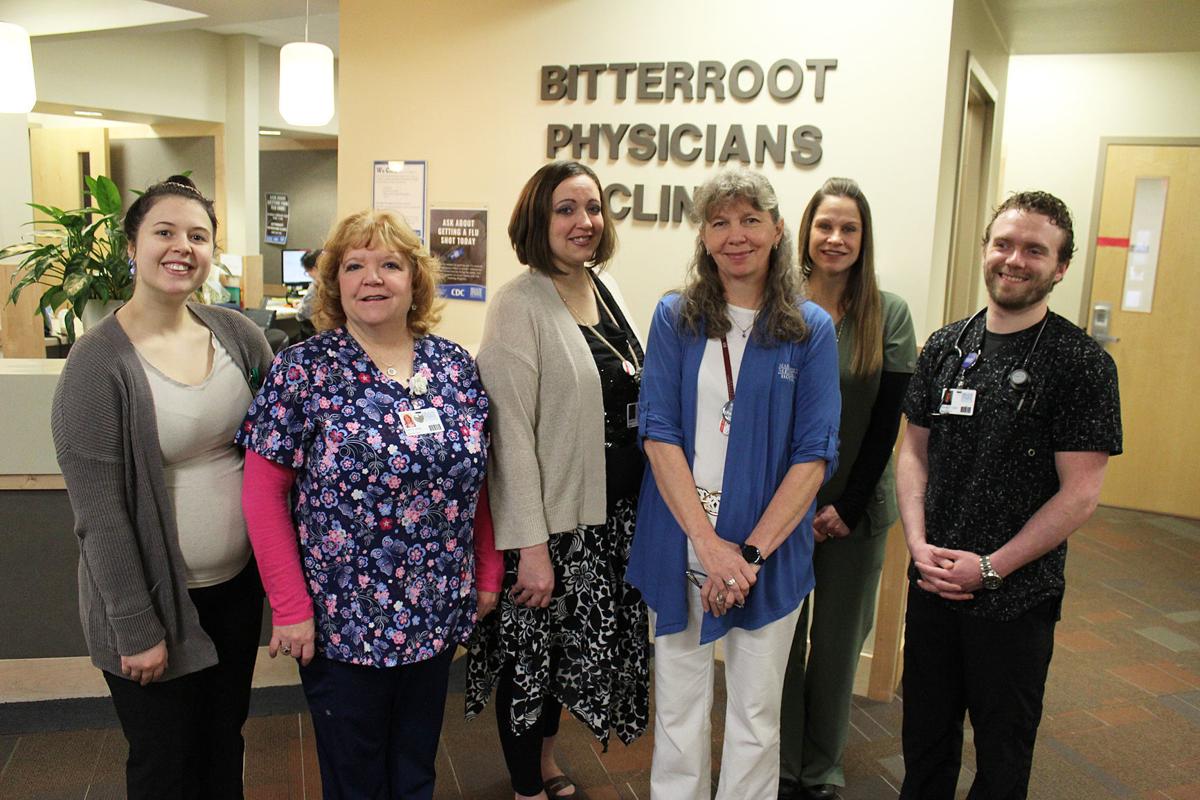 Medical professionals say it is not too late to vaccinate, even if you have had the flu this year.
Marcus Daly Memorial Hospital is hosting a Flu Clinic, Monday, Feb. 24.
Registered nurses Alida Merritt and Gail Simpson shared the importance of vaccinations.
"There are multiple entities trying to ensure that people in the community have the right information to make informed decisions about immunizations," Merritt said. "Unfortunately, there is misinformation about immunizations that despite retractions about those theories and statements, despite an abundance of evidence people still believe that (mis) information."
She said there is a younger generation that has not been immunized and medical caregivers are starting to see a resurgence of the diseases that the medical community in the United States thought it had eliminated.
Merritt said sharing information from reliable evidence-based resources is key.
"As professionals, we need to share our personal investment in immunization and how it protects us, our patients and community," she said.
The flu vaccine is appropriate for anyone over age 6 months.
"I think we can't start early enough to talk with parents about the importance of vaccinating their children," Merritt said. "It resonates when we see the numbers of kids who died from the flu and were not immunized. Immunizations are not a 100% guarantee that you won't get the illness but your body builds a memory so if you are exposed to a disease your body fights it."
She said immunizations for influenza, measles, mumps, rubella, tetanus, diphtheria and pertussis reduce symptoms and the reduced likely hood of complications, including death.
"Children die from pertussis, children and adults die from the complications from measles," Merritt said. "As a nation, we were so successful of reducing those vaccine-preventable diseases but now that we have had several years where people have not immunized, we are seeing an uptick in people developing complications that can be debilitating or dying."
She said shingles is extremely painful and the physical effects can be profound including neuropathy that never goes away.
"Their quality of life is really affected," Merritt said. "The shingles vaccine is geared to older people to re-boost your immunity that wanes as you get older."
Merritt said that currently, influenza cases have increased across the nation.
"The advice is 'as long as influenza is in the community it is appropriate to vaccinate,'" she said.
It takes about two weeks to build up immunity after receiving a flu vaccination and Merritt reports seeing influenza cases as late as May.
The flu vaccine available locally covers four strains of flu, two strains of each influenza A and influenza B.
"Having one type of influenza doesn't give you immunity against the other strains," Merritt said. "Getting a vaccine even if you've had the flu protects you from getting it again. The flu vaccine exposes you to the killed flu virus components which turns on our immune system, this gives your body the ability to recognize the flu virus when exposed."
Cases of both strains have been confirmed in the community.
"Historically, influenza B is harder on younger people and influenza A tends to be harder on adults, older people and those with compromised conditions," Merritt said.
Risk conditions include high blood pressure, asthma, diabetes and COPD.
Gail Simpson has and overview of the community as she manages the MDMH clinics. She reports that Victor and Darby have not had a lot of positive Flu tests.
"But I know Convenient Care gets multiple positive flu results every day," she said. "They have been for almost three weeks."
She said Corvallis (Family Medicine) has been giving more of the flu shots in the past two weeks.
"We are pushing the Flu Clinic so people know they can get their shots on the 24th," Simpson said. People can go to any MDMH clinic to get a flu vaccination, they don't have to be an established patient. "Our goal is to help provide preventative care in the community, and it is all community."
On Monday, Feb. 24, the MDMH Flu Clinic will be open 8 a.m. to 5 p.m. at the Bitterroot Physicians Clinic. Walk-ins are welcome or call to schedule an appointment.
"We will run two stations where people can just walk in," Simpson said. "They don't have to be an established patient for a Marcus Daly provider. Insurances will be billed and it will probably take five minutes per patient."
The Flu Clinic will welcome all patients age 18 years and older. Simpson said children require two doses of vaccine, two weeks apart, and she recommends children go to their primary care provider.
"It's not too late to vaccinate," Merritt said. "Come even if you've had influenza this season you'll still benefit from the vaccine and its protective properties."
Get local news delivered to your inbox!
Subscribe to our Daily Headlines newsletter.