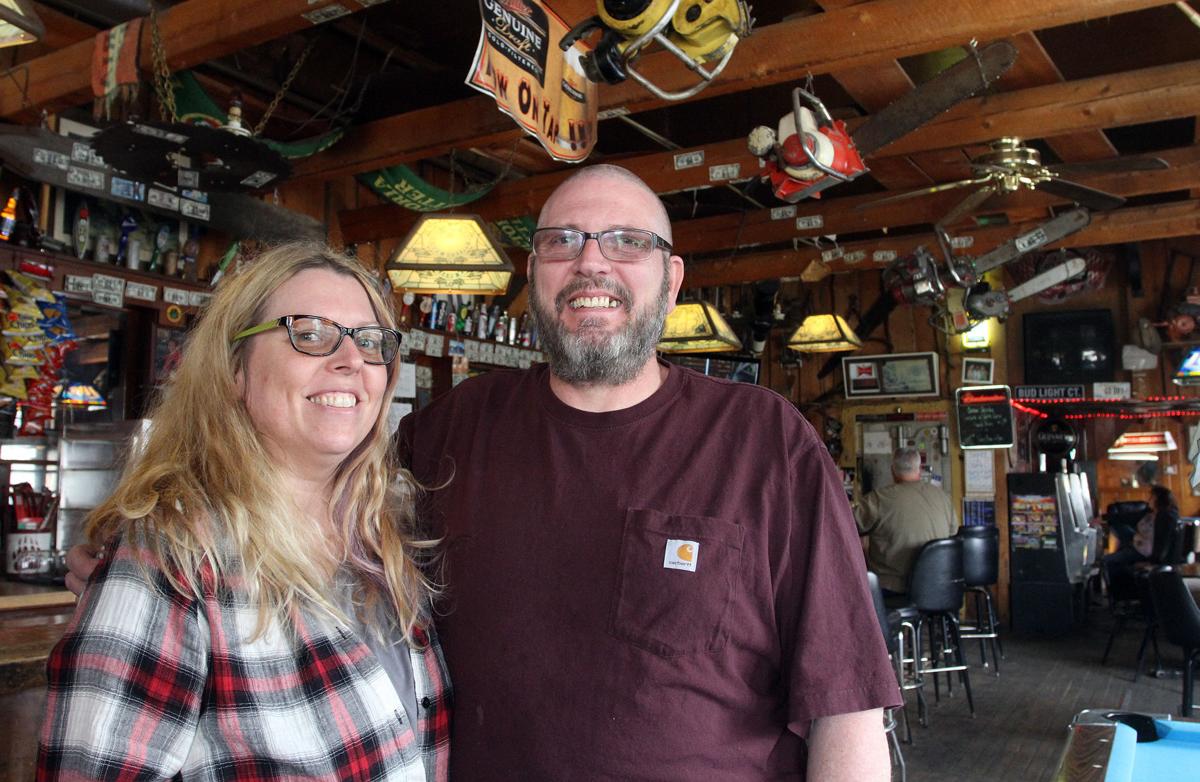 There was a time when Mike Campbell thought he wanted to become a bio-chemist.
That thought didn't last long.
"I think I went to school for that field for a quarter," Campbell. "I quit that and began to cook."
Deep down in his heart, Campbell knew all along that he was meant to be a chef.
That love for preparing fine food allowed him to travel from Alaska to San Francisco to Salt Lake City. Along the way, he's had the opportunity to serve royalty, design kitchens for large corporate restaurants and teach the masses some of the finer points of cooking on television.
But, perhaps most important for him and his family, that love for everything culinary led them to the small town of Darby where they've built a restaurant that Campbell likes to say has developed its own cult-like following.
During the busy summer months, customers often have to wait to get into the Little Blue Joint Restaurant on the town's Main Street.
"It's kind of become like a cult restaurant for some," Mike Campbell said. "We still meet people who want to keep this quiet. They tell us, 'This is our restaurant. We don't want to tell anyone else about it.'"
The small restaurant, with its even smaller kitchen, has kept Campbell's inner chef somewhat confined to a menu of pizza, hamburgers, and Mexican food.
That's all about to change.
Mike Campbell and his wife, Monica, recently purchased the historic building next door that currently houses the town's iconic Sawmill Saloon.
They are in the middle of a major construction project to add to the back of their restaurant to nearly triple their seating and the size of the kitchen.
That additional space is going to allow Campbell to once again unlock his inner chef.
"We will be able to do some finer dining," Campbell said. "We will have steak and seafood on the menu. I'll have my own personal chef station where I'll be able to prepare dishes like butter soaked scallops."
When they're done sometime toward the end of May, the restaurant will be able to seat about 78. Currently, there's room for about 28.
"I know that we're going to be able to fill it," Campbell said. "There are nights when we have a line going down the sidewalk. Some people just aren't willing to wait that long to eat."
But as big a project as tripling the size of a restaurant might be, the Campbells aren't stopping there. While one crew of craftsmen is working to complete the restaurant expansion, another is busy renovating the rooms above the Sawmill Saloon.
When they're done, visitors to the town will have another option for lodging that will include a fine meal in the morning at the couple's new bed and breakfast.
"Right now, there are really not many places to stay here," Monica Campbell said. "In the summer, there are motorcyclists, bicyclists and tourists coming through here constantly. We're going to be able to offer them a really nice room and a wonderful breakfast."
The couple's two children plan to help them operate their growing business.
"They grew up in the restaurant business," Mike Campbell said. "They don't even know what the word stress is. They just know how to get things done."
For those who love to relax under the ancient collection of well-used chainsaws that decorate the Sawmill Saloon's rafters, the Campbells are quick to say the bar will remain the same.
"It's everyone's local watering hole," Mike Campbell said. "It's one of those places that you find in every small American town. We're not going to change a thing. The town would probably revolt if we tried."
The brick building that houses the Sawmill Saloon was originally constructed in 1903 as a bank. The two walk-in safes from that era are still in use to protect the bar's liquor supply and other items.
"We close the doors every night," Mike Campbell said.
In 1933, the building became a bar and a hotel. Some say there was a period that the upstairs was a house of ill repute.
Originally, the bar was decorated in a style popular back in the 1940s.
"It was kind of like this gangster-looking place," Mike Campbell said. "Sometime in the 1960s, it was redone in logger motif. That was back when the mills were running strong."
Darby is in the midst of another change to meet the times that are coming.
"We know this town is going to grow," Mike Campbell said. "There are so many good things happening here right now. We love this town. There's really no other place that we would rather be."
"I think Montana seduces you," Monica Campbell said. "It's really beautiful, plus the bears and mosquitoes are much smaller than they are in Alaska."