"Classic" can describe something of traditional value, or something that meets a standard of excellence.
Douglas Lorain's new "100 Classic Hikes: Montana" opts for the second definition, as many of his excellent suggestions lack a traditional crowd of fellow wanderers.
"I wanted to include hikes that weren't in every other guidebook that talk about Glacier Park," Lorain said from his home in Hamilton. "Places like the Highline Trail and Upper Grinnell Glacier just can't be excluded because they're so spectacular. But Firebrand Pass is a terrific hike that almost nobody takes. People just don't go to that part of the park for some reason."
They also don't travel much to Montana's eastern prairies. Lorain did, and raves about places like the natural bridges in the Terry Badlands, halfway between Miles City and Glendive.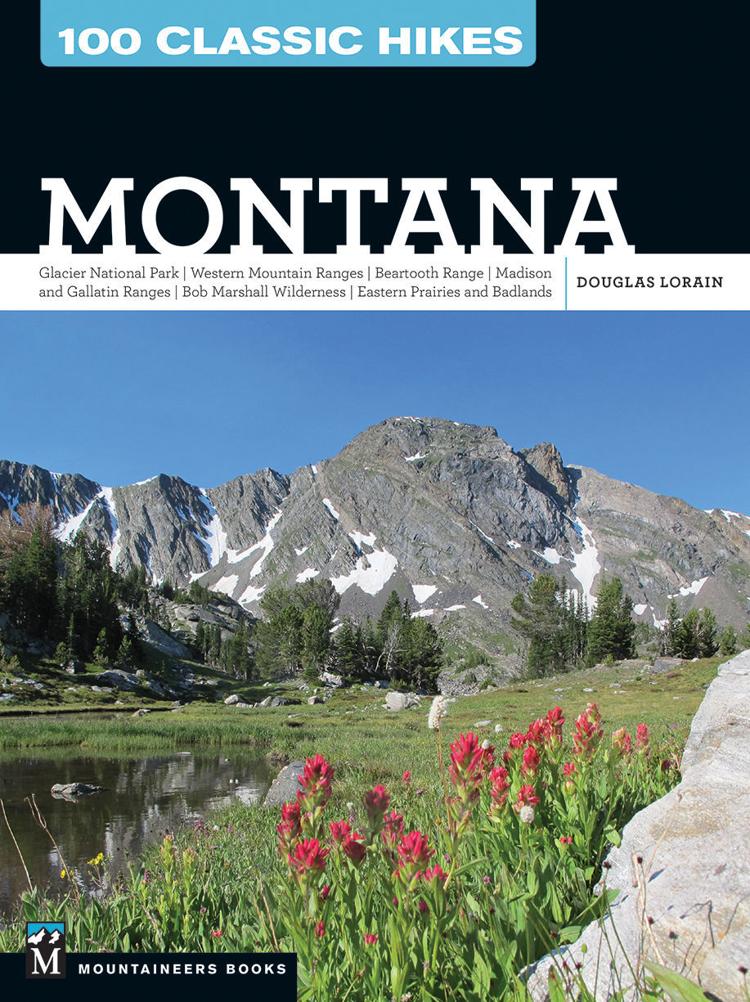 The majority of his suggestions hug the spine of the Rocky Mountains or the Montana-Idaho border. He particularly recommends the Beaverhead Mountains and Lima Peaks of the state's deep southwest for both remarkable scenery and isolation.
Listings lean toward strenuous all-day or overnight destinations, although Lorain includes a good smattering of moderate and easy options. His three criteria for inclusion were trailhead accessibility by a two-wheel-drive vehicle, established routes that a reasonably experienced hiker can follow, and natural character (no golf course rambles).
"The most important thing is it's really scenic," Lorain said. "I'm a mountain guy. I'm happy to spend time in canyons and prairies, but I prefer the mountains."
The book is Lorain's 13th guidebook but his first on Montana.
"I always start my public presentations with slides of other places I've written about as a way to show I picked Montana for a reason," he said. "It's got the best wildlife, the best scenery — Montana's got them all beat."
Chapter One Books in Hamilton will host Lorain for a book signing on April 19. 
Be the first to know
Get local news delivered to your inbox!