Two people died in a shooting in a neighborhood on Helena's Westside Tuesday evening, police said.
Several people called 911 around 6:30 p.m. to report a disturbance with gunshots fired at the intersection of Grant Street and Hauser Boulevard. One caller reported six to seven shots, Lt. Brett Petty of the Helena Police Department said.
The responding officers found a man and a woman suffering from gunshot wounds in the front yard of a home. Medical units attempted to treat them, but both were determined to be dead.
Both people who died were 37-year-old Helena residents. The Lewis and Clark County Coroner's Office has not yet released their names.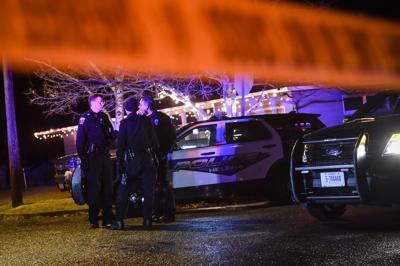 As part of their initial investigation, officers checked the home and the surrounding area for others who might have been hurt. No arrests were made, and authorities do not believe there is a threat to the public.
"We believe everything that happened, happened right here," Petty said. "But we still want to follow up with a few of the witnesses that were possibly here."
Additional information on the shooting was not available Tuesday.