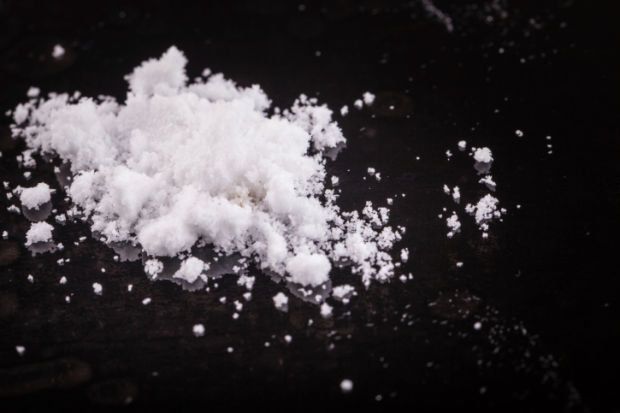 POLSON – A routine traffic stop by the Montana Highway Patrol near St. Ignatius on Thursday night led to the discovery of more than 88 pounds of cocaine, with a street value of almost $1.5 million, in a hidden compartment of the pickup.
Miguel Douglas Miranda, 22, of Calgary, Alberta, was arrested and charged with a felony count of criminal possession of dangerous drugs with intent to distribute.
He'd been pulled over for a mud flap violation, but authorities say the trooper requested a K-9 unit when he noticed something unusual about the bed of Miranda's 2006 GMC Sierra, where the hidden compartment was allegedly located.
Lake County Justice of the Peace Randy Owens set Miranda's bail at $1 million on Friday.
Deputy Lake County Attorney James Lapotka had requested $1.44 million, which Lapotka said was the approximate value of the cocaine.
Miranda's public defender told Owens his client had recently graduated with a degree in mechanical engineering.
The 40 kilograms of cocaine were seized by the Department of Homeland Security.
Be the first to know
Get local news delivered to your inbox!