When Missoula angler Jake Lee netted the trout on Rock Creek, it took him a moment to realize what he'd caught.
"It's almost like you can't believe your eyes, but it was a tiger trout with that cheetah and leopard pattern," he said. "I don't know anyone that's caught one around Montana – they're just incredibly rare."
A tiger trout is the sterile hybrid of a brook trout and brown trout. While they are bred in hatcheries in other parts of the country, natural occurrences are few and far between.
"It's not common. We don't stock them or anything like that, so this is a naturally occurring hybrid," said Pat Saffel, Region 2 fisheries manager for Montana Fish, Wildlife & Parks. "I'm not surprised, but it is rare in the wild. The two species just don't overlap in area all that often, and they're pretty distinct species."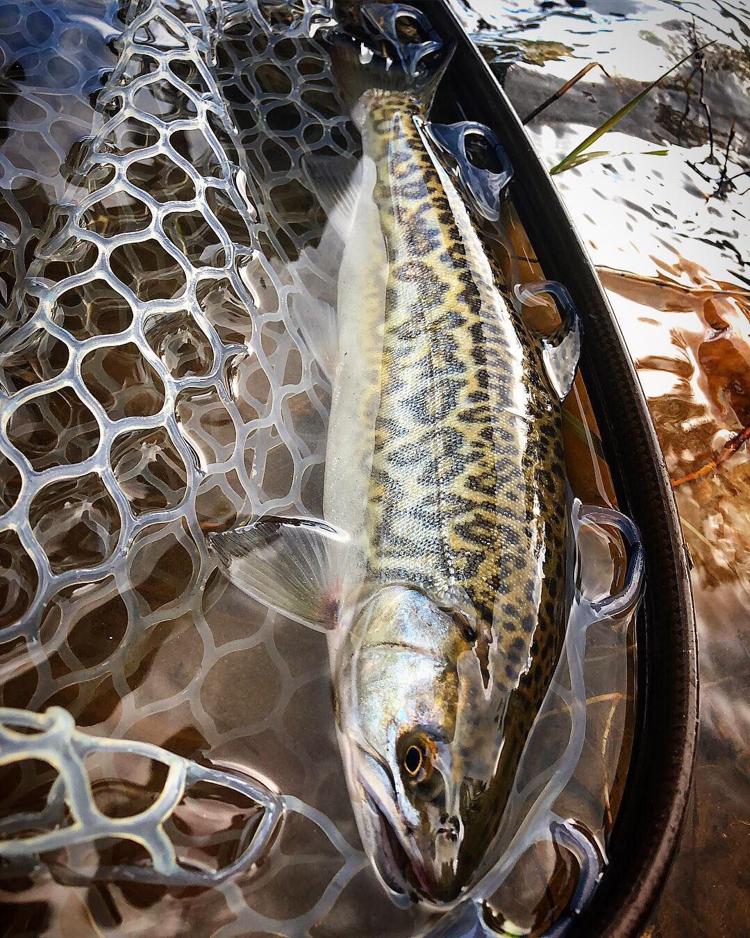 Unlike trout such as rainbow and cutthroat, which produce hybrid "cutbows," brook trout are a char which makes wild crossbreeding with trout more unusual.
Lee once saw a tiger trout from Utah, so his initial shock was also met with excitement as he was able to identify it. The fish was about 12 inches long and caught on a nymph. He released it after a quick photo by his brother Ryan. The brothers fish Rock Creek together a few times a week.